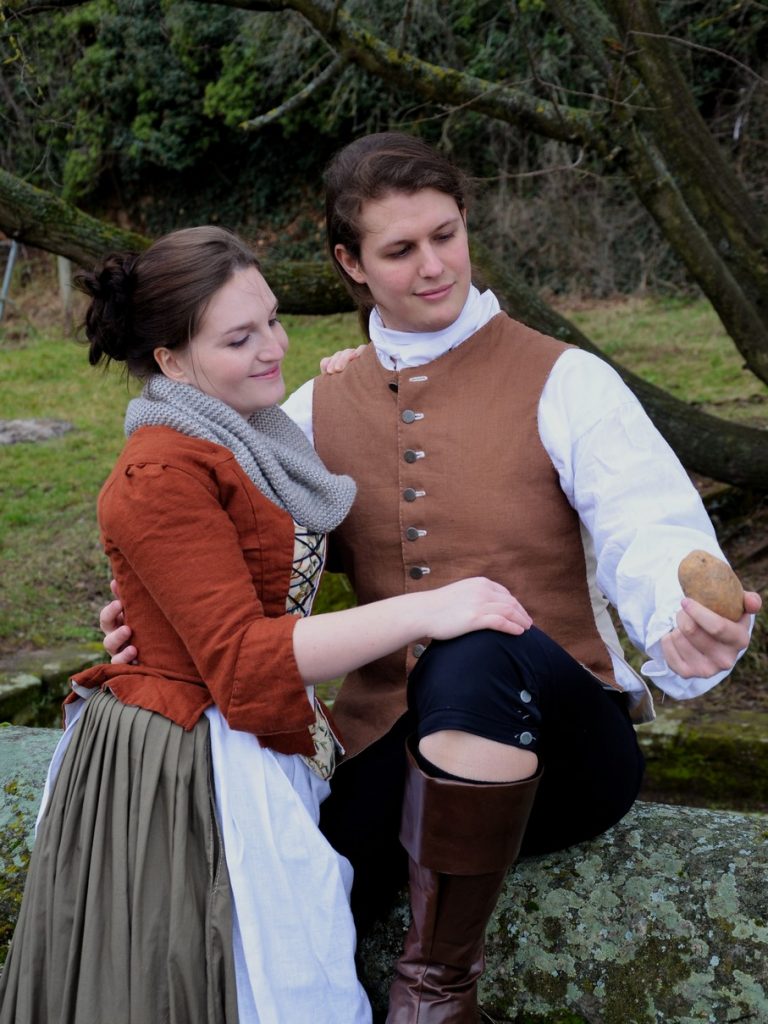 While I could fill a complete closet with 18th Century stuff, my boyfriend only had his Colonial uniform inspired by the movie " The Patriot". As a result, we decided to do a cosplay of Jamie and Claire Fraser from the series Outlander. Their clothing is not completely historically accurate, but looks great. If you are interested in Claires outfit, you have to follow this link, since this page is dedicated to the male character.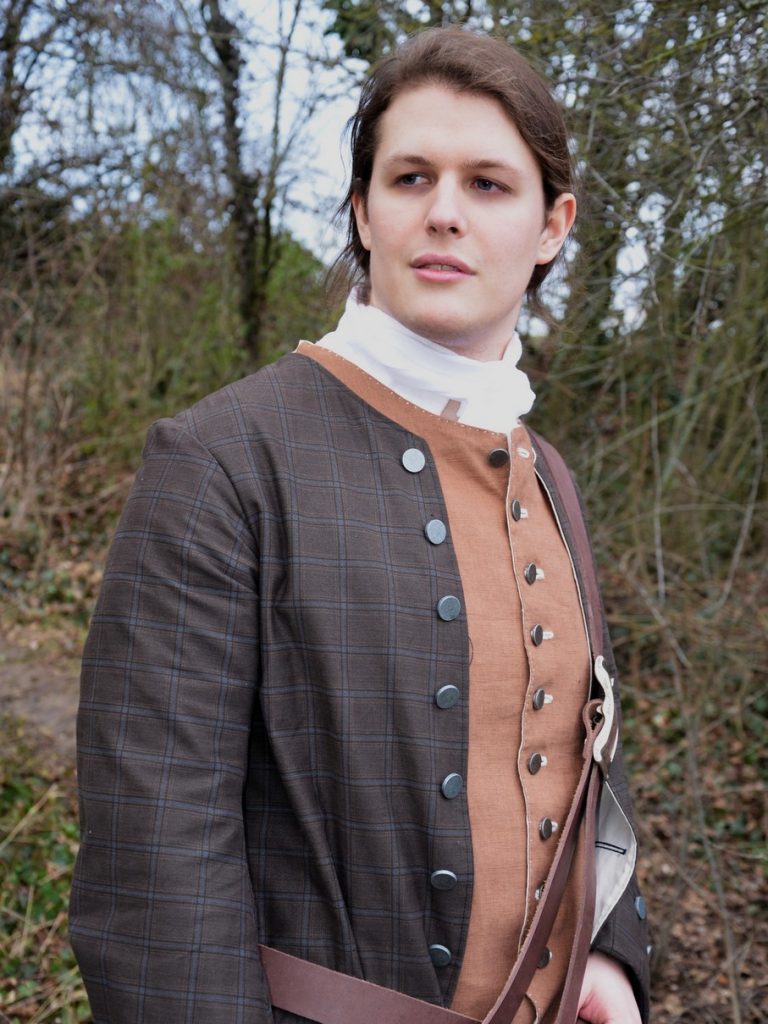 In the first series, Jamie always chooses practical clothing that can withstand mud and the rainy Scottish weather. Therefore, the color palette mainly includes browns and greens, as well as dark colors. Sometimes, some tartans can be seen, especially when looking at the belted plaids. However, we decided to do a pair of trousers instead, so that you can see the great leather boots.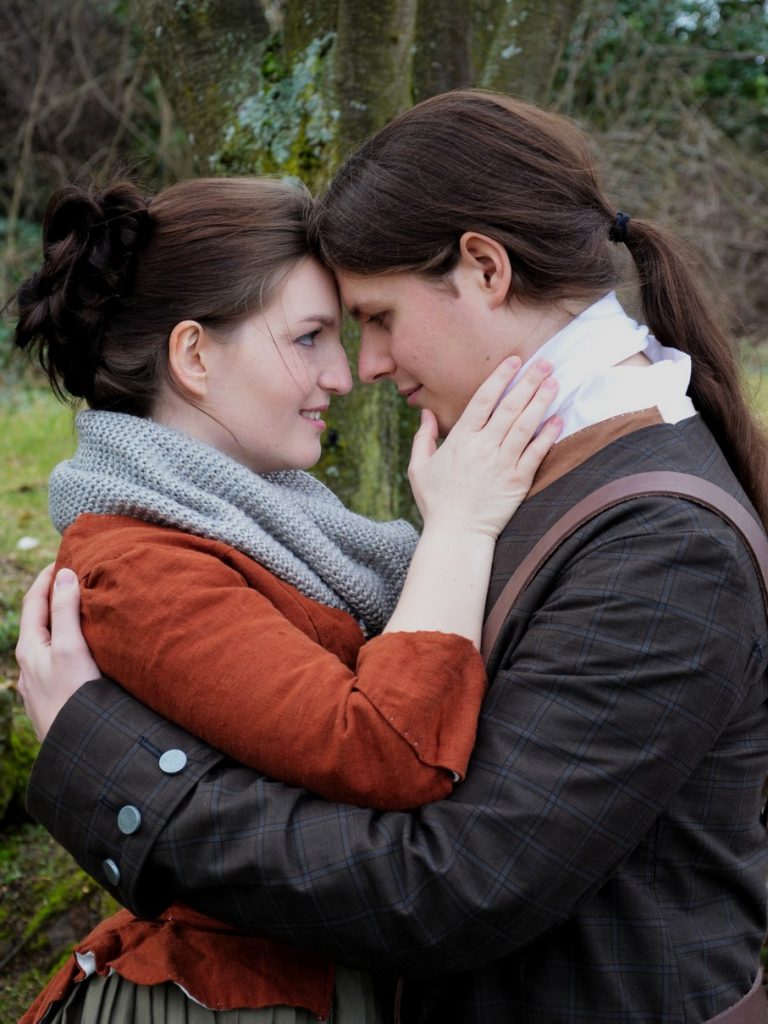 To begin with, the outfit contains a very long and completely handsewn linen shirt, which is based on diagrams in "Costume Close-up" and "Fitting&Proper". Next, Jamie wears a waistcoat with a linen front and a cotton back piece. This part was sewn by hand, too, and is closed with several metallic buttons matching the ones used on the jacket and trousers. The pattern was created by us and based on the waistcoat matching the uniform.
In contrast to this, the trousers are machine-sewn due to some time issues before the event. They only reach below the knees, which is typical for this period, so that the boots can be seen very well. Once, they were a pair of normal leather shoes, but the added long pieces of leather to create long boots.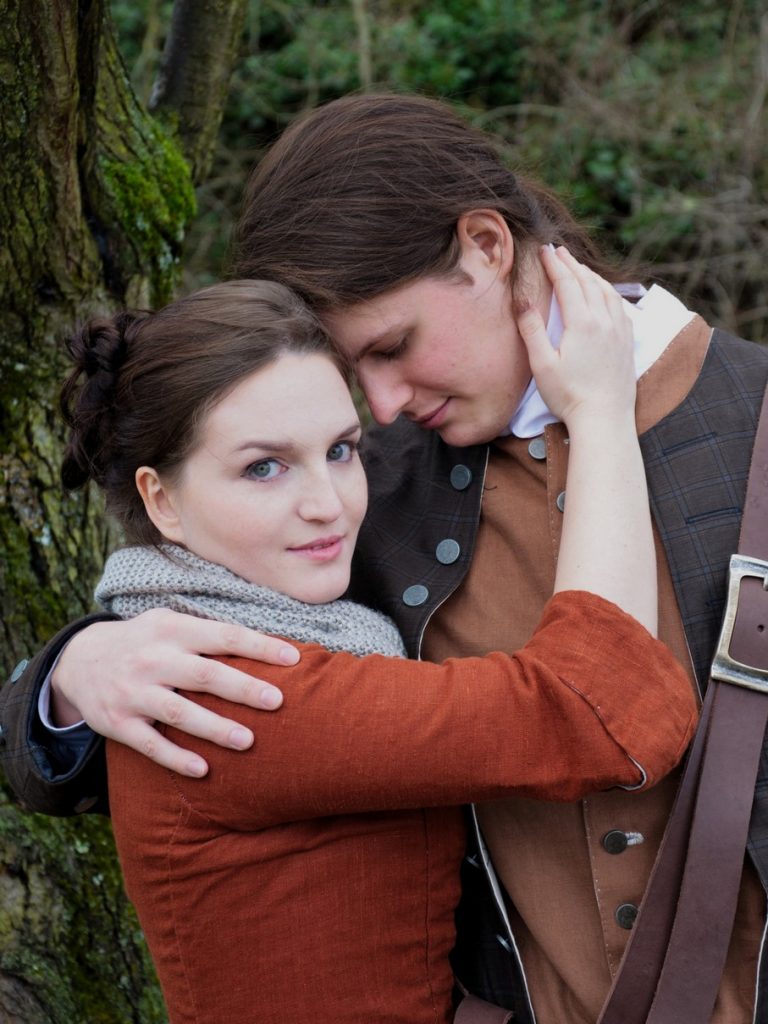 As you can see, all of the individual pieces of this cosplay were created by us, including the patterns. Another good example are the leather belts.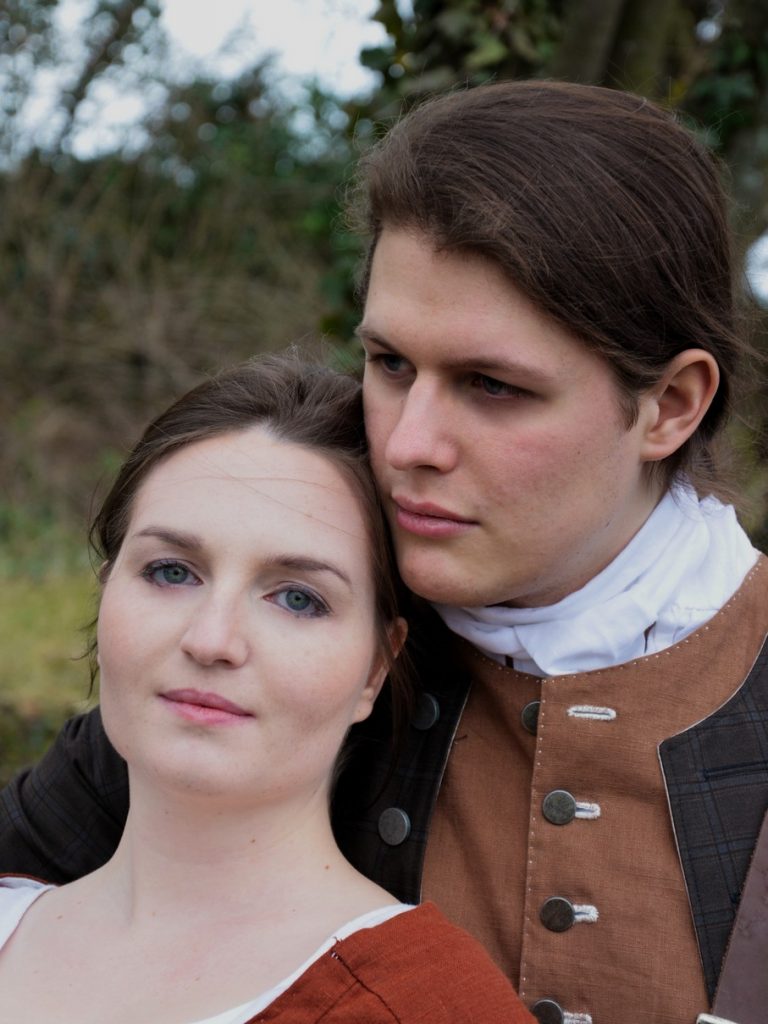 I was very happy about finding the perfect fabric for the jacket. It is very similar to the original one and made of natural fibers. Quite a bunch of metal buttons were sewn to this garment, a total number of about 60 were used for the whole look. Jamie's jacket has got very big cuffs and a rather small length. The latter is important for wearing a belted plaid. We would like to do one of these as well.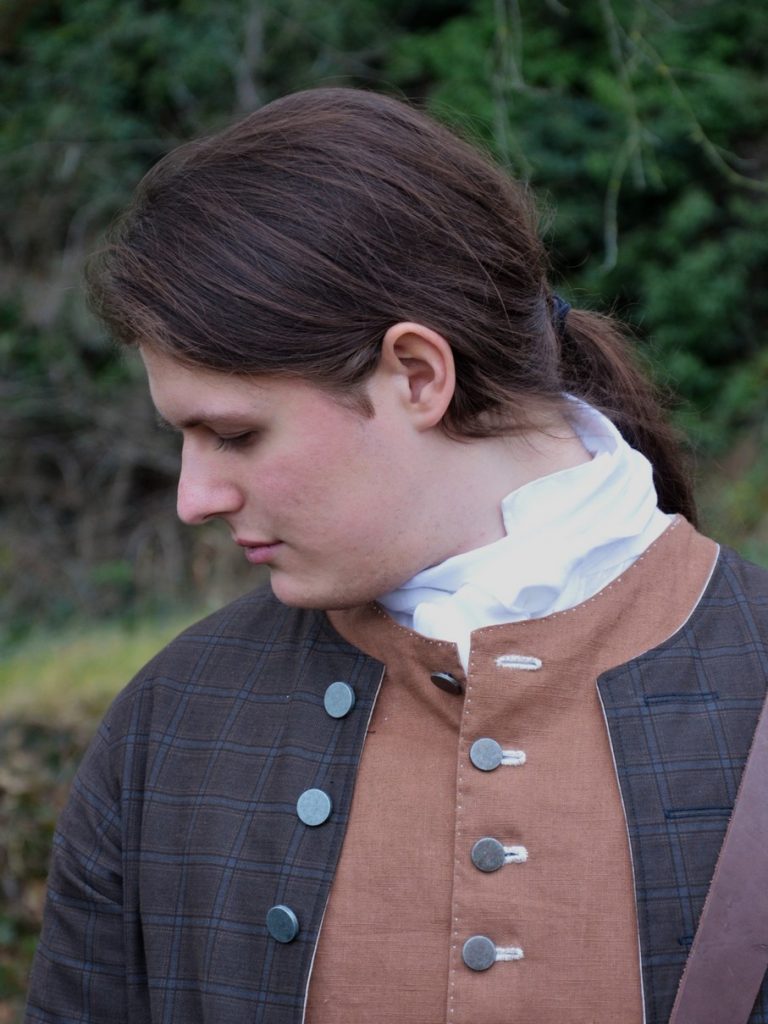 We hope you like our version of Jamie and Claire!