As I already mentioned on the costume's main page, I created this light outfit by using leftover fabric. Therefore, the skirt is made of plum cotton and has a single seam. The hem is open to create a used-look.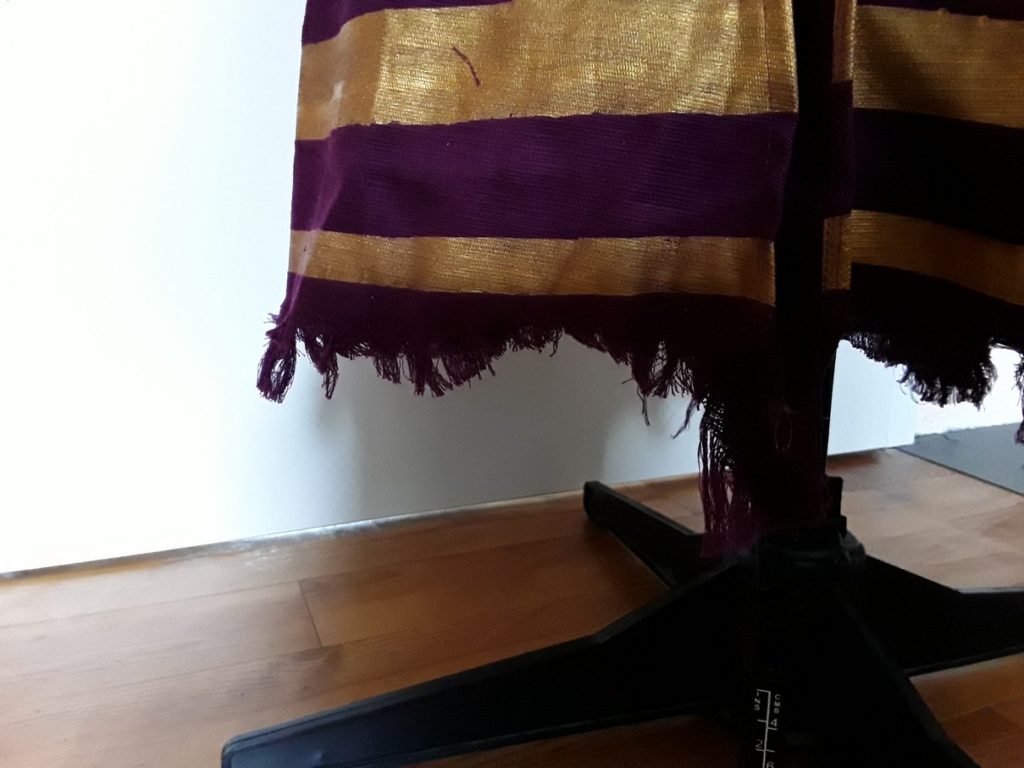 This is emphasised by the irregular golden acrylic paint I apllied to the fabric. This was less expensive than color especially made for fabric.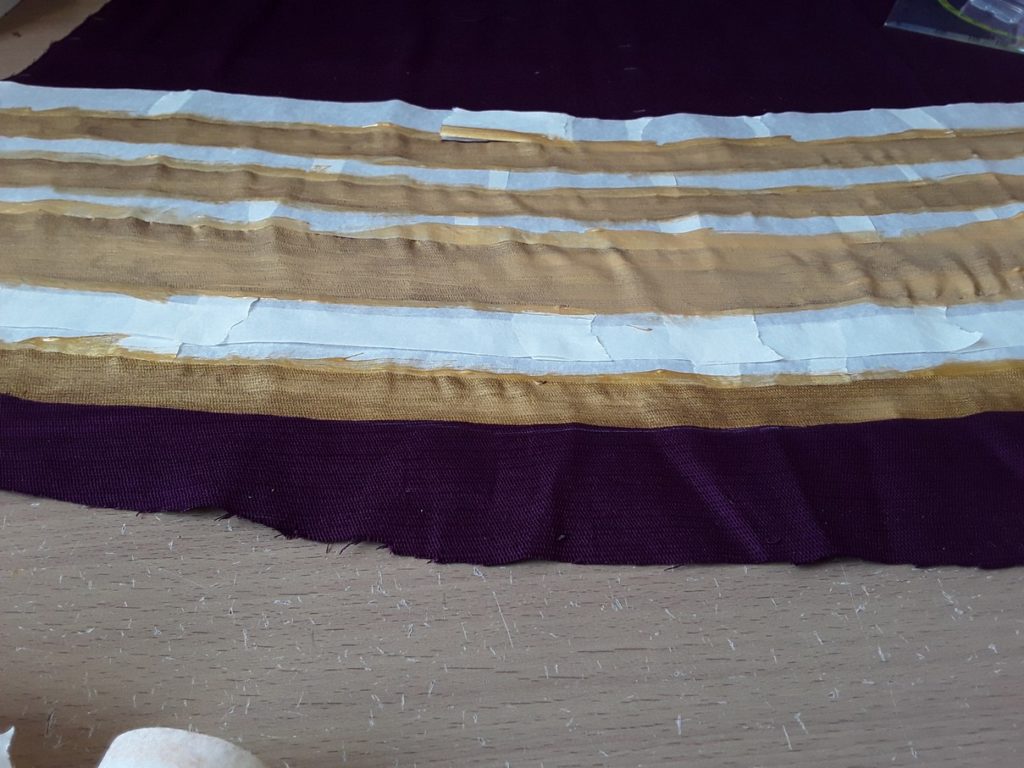 In addition, I created some templates to complete the design.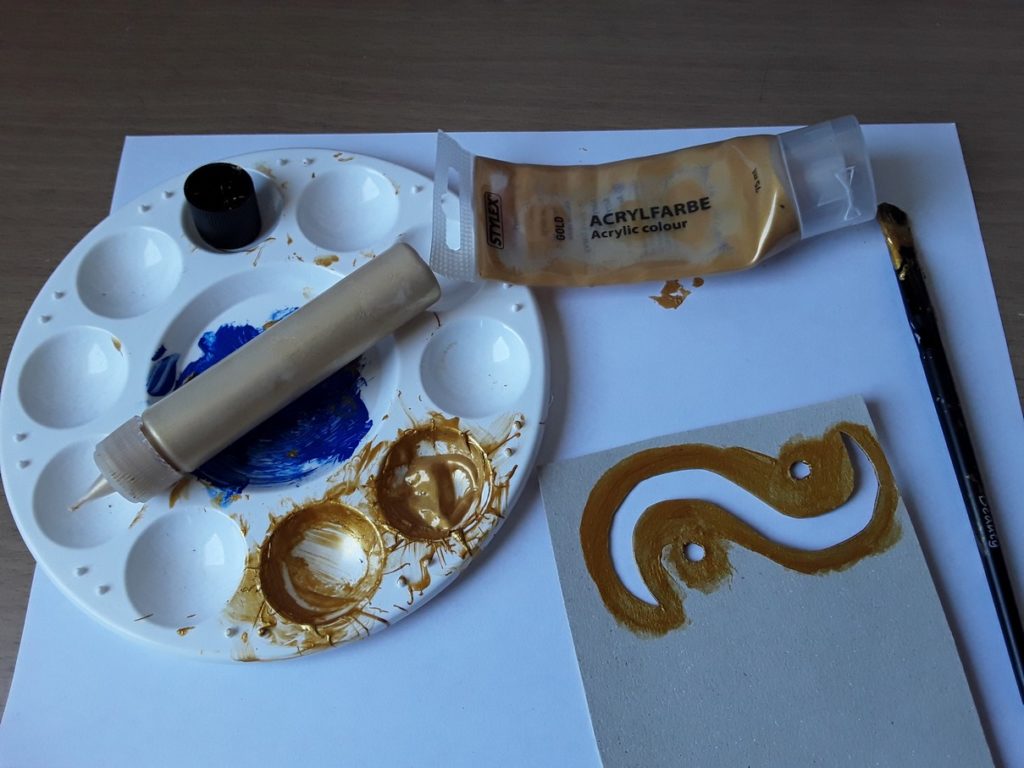 The scarf is decorated with the same technique. Furthermore, it contains a light veil made of black chiffon.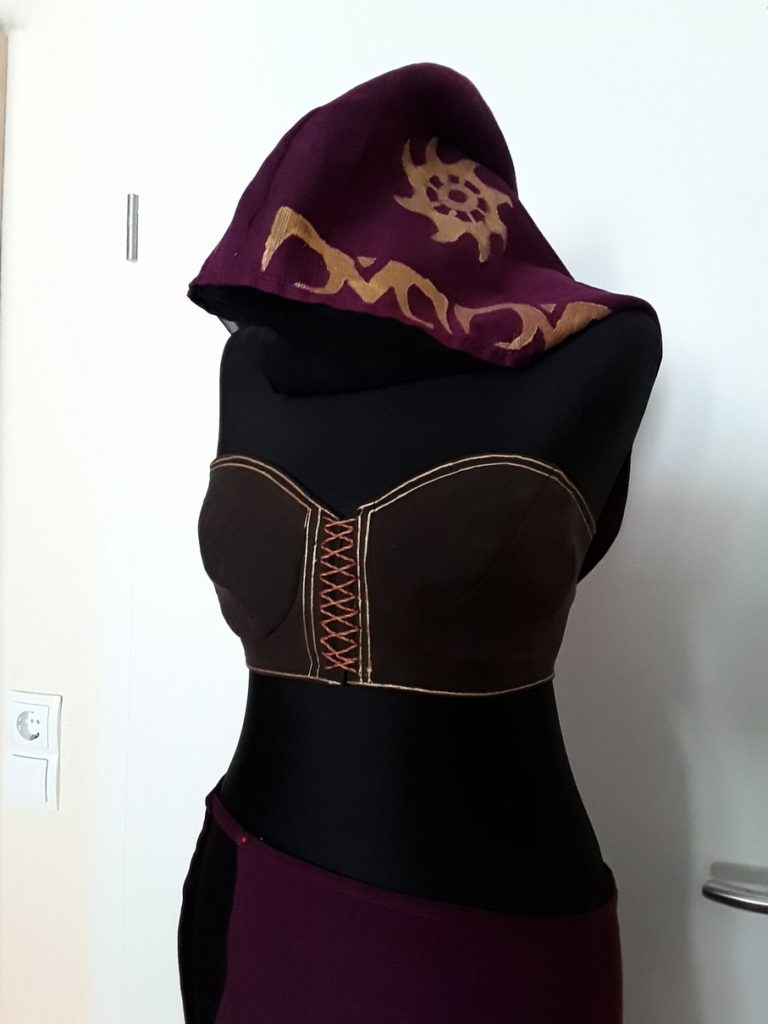 The brown top is made of fake leather. Although you can see a lacing in the front made of cotton, it is closed in the back with hooks and eyes instead. I created the pattern by using adhesive tape on my mannequin.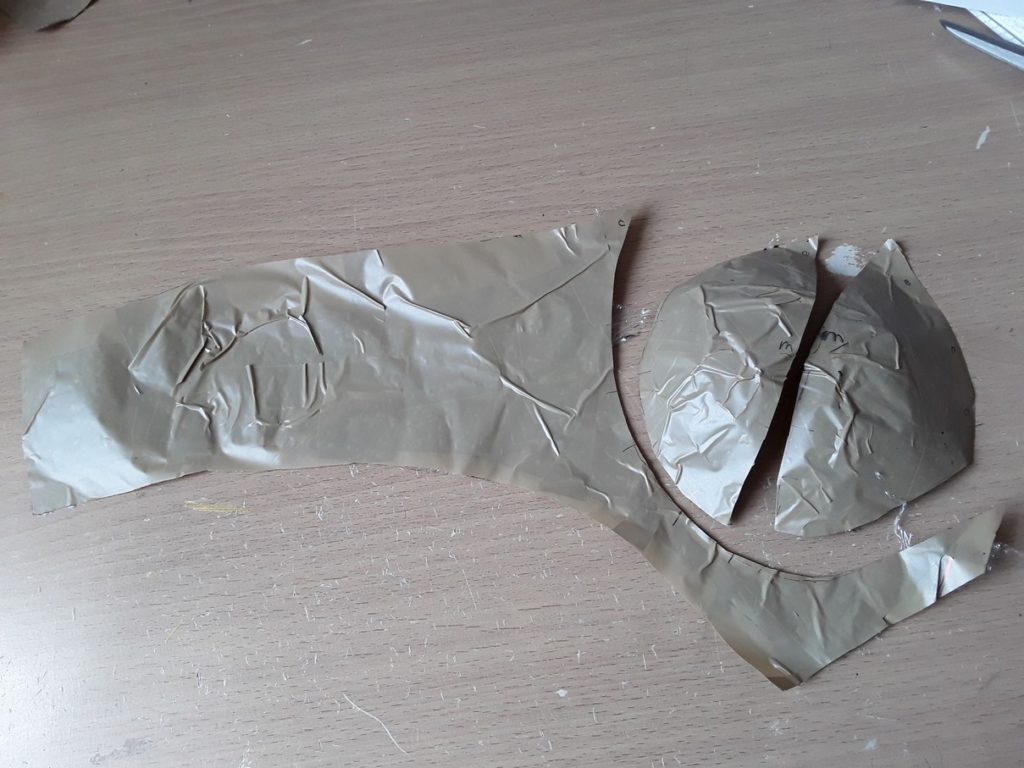 The stockings and shoes are not made by me, but already existed in my wardrobe.