This page is linked to the Assassin's Creed I Altair Cosplay main page and contains photos of the making-of as well as some short comments about the difficulties and techniques. The first photo shows the structure of the fabric and the trimming.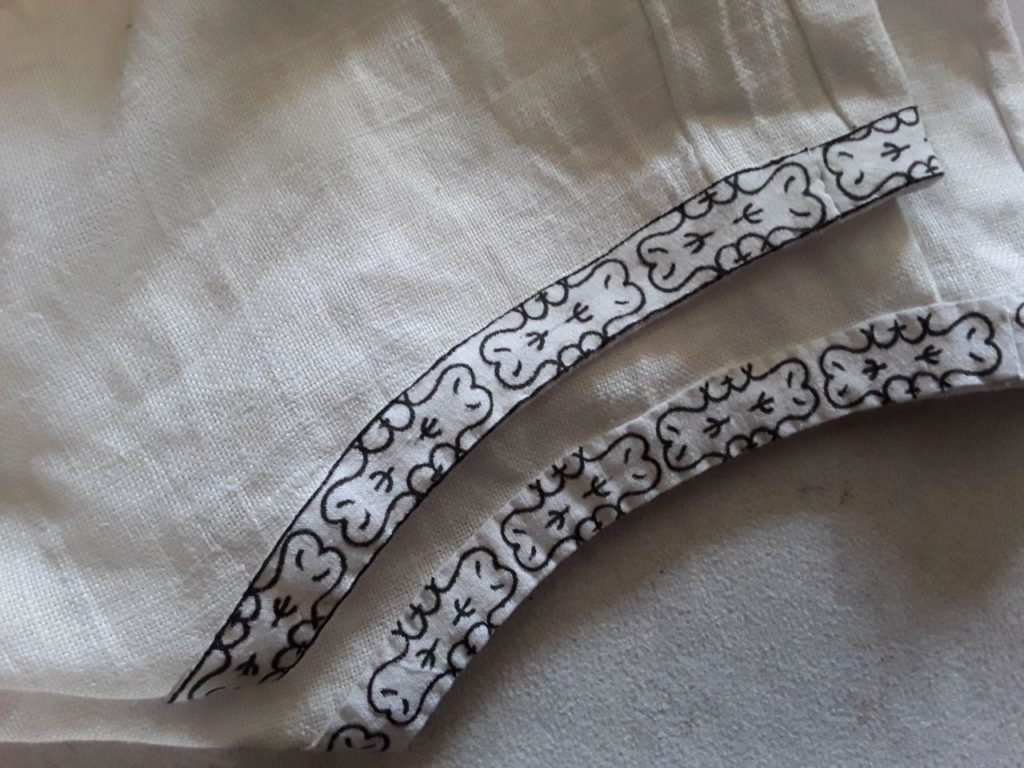 After sketching the pattern with a normal pencil, it was drawn with a black one especially meant for fabric.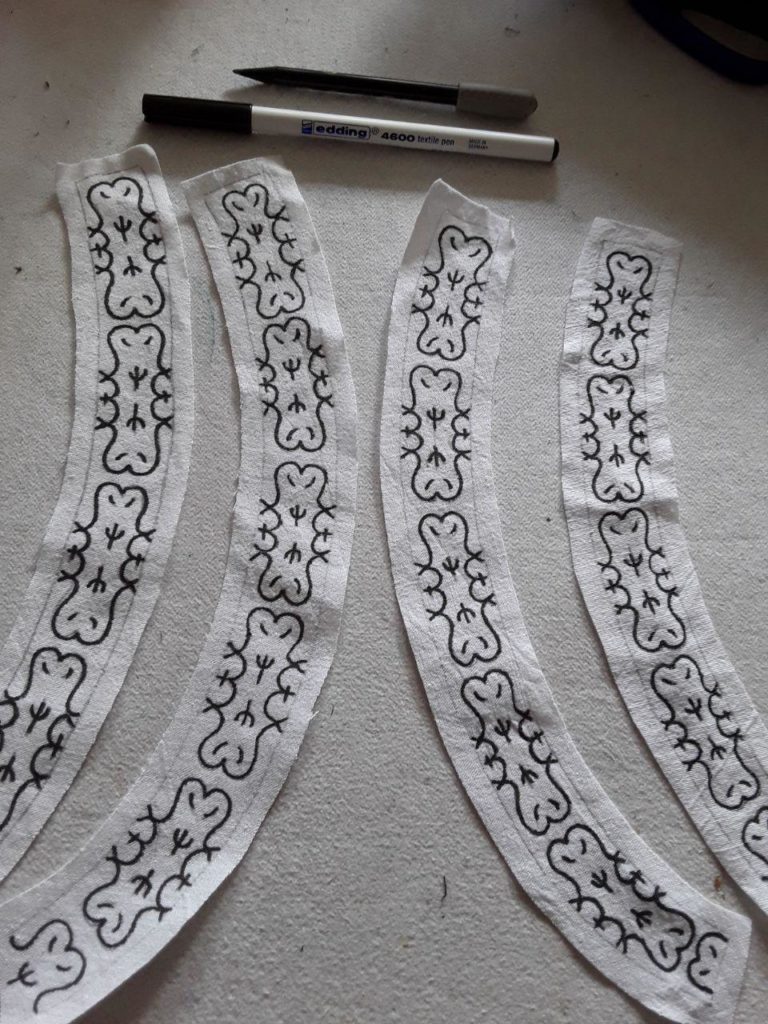 The hood is made from two layers of fabric.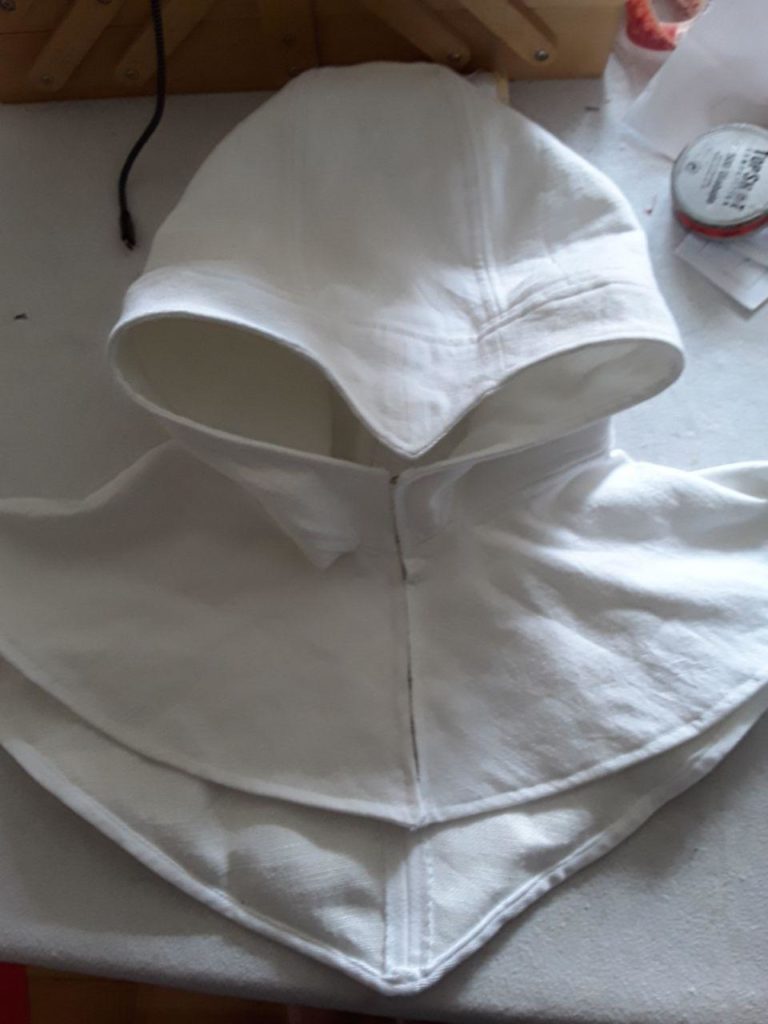 The other parts of the outfit are only made from a single layer, but got sturdier with some cotton tape.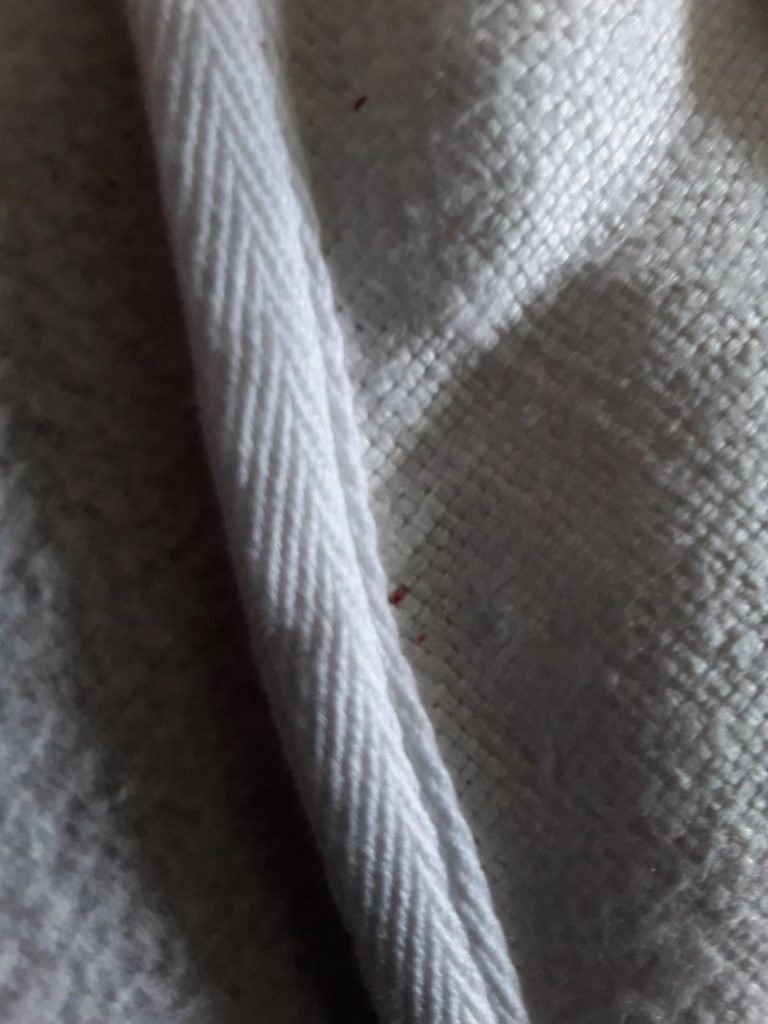 Hooks and eyes are very flat and cannot be seen easily on the right side of the fabric.
In contrast, the leather belt is closed with three buckles.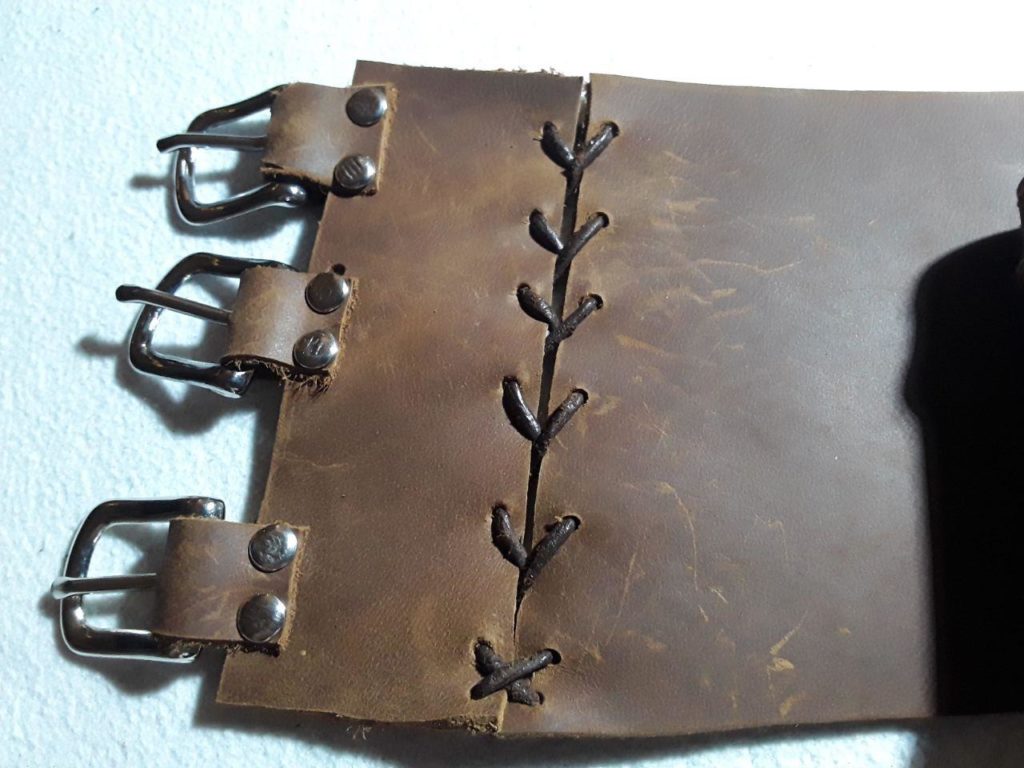 Have a look at the front and back of the sewing.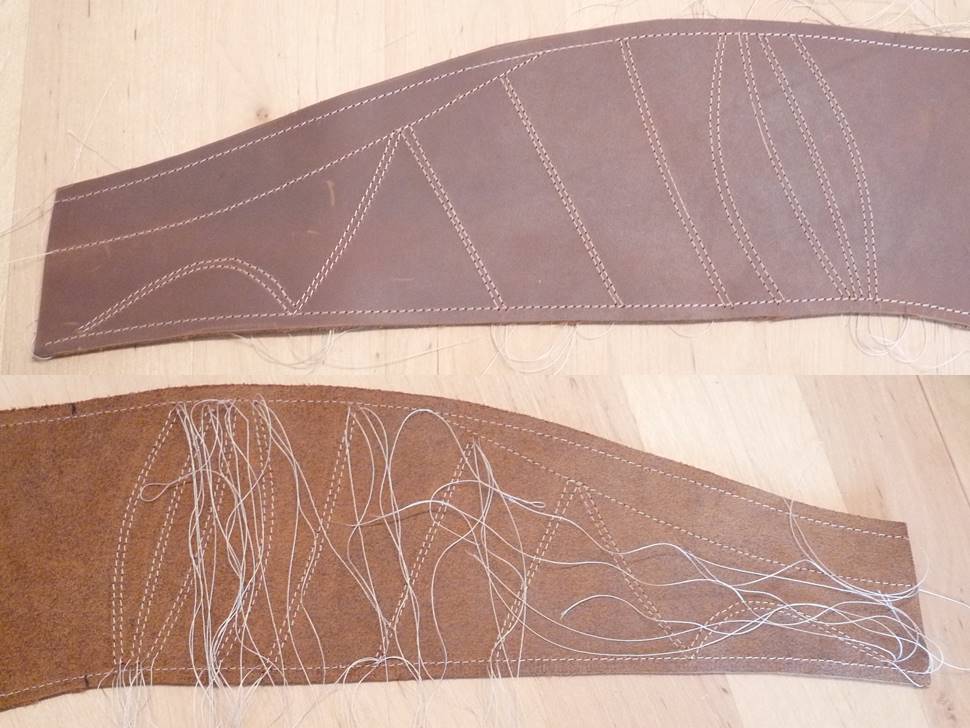 Different kind of bags are connected to the belt.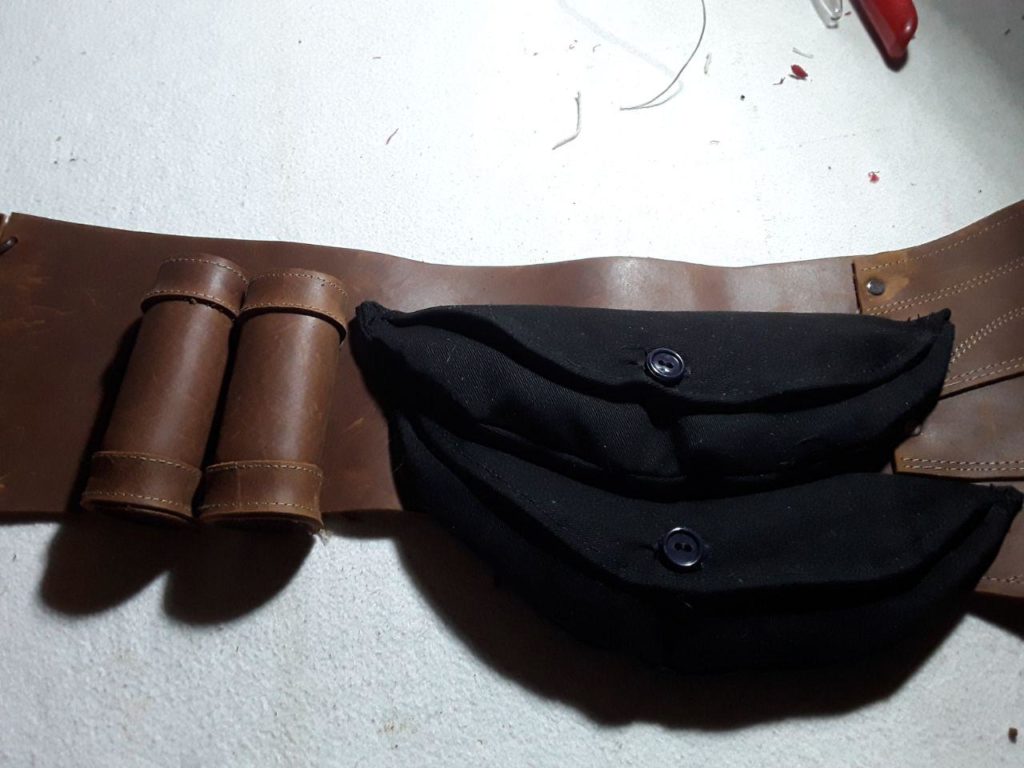 The biggest one has a magnetic clasp.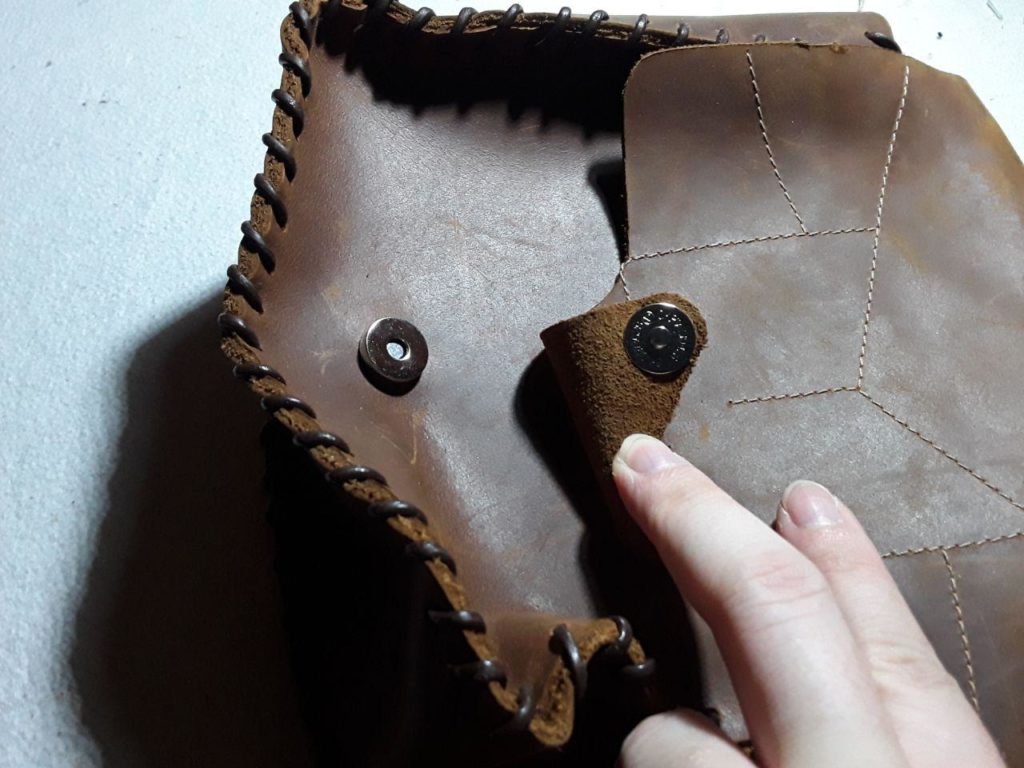 The modern assassin also owns a pouch for his mobile phone.
Other parts are made out of foam. By cutting and heating up the surface, you can create interesting patterns.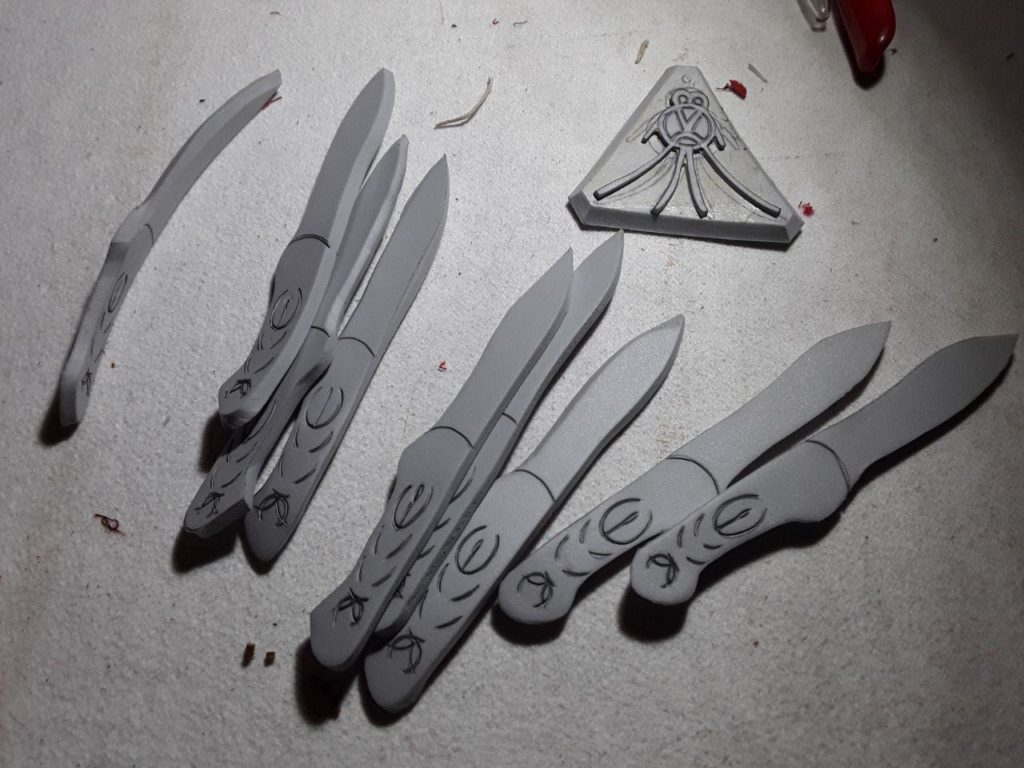 Afterwards they can be primed, colored and sealed with varnish.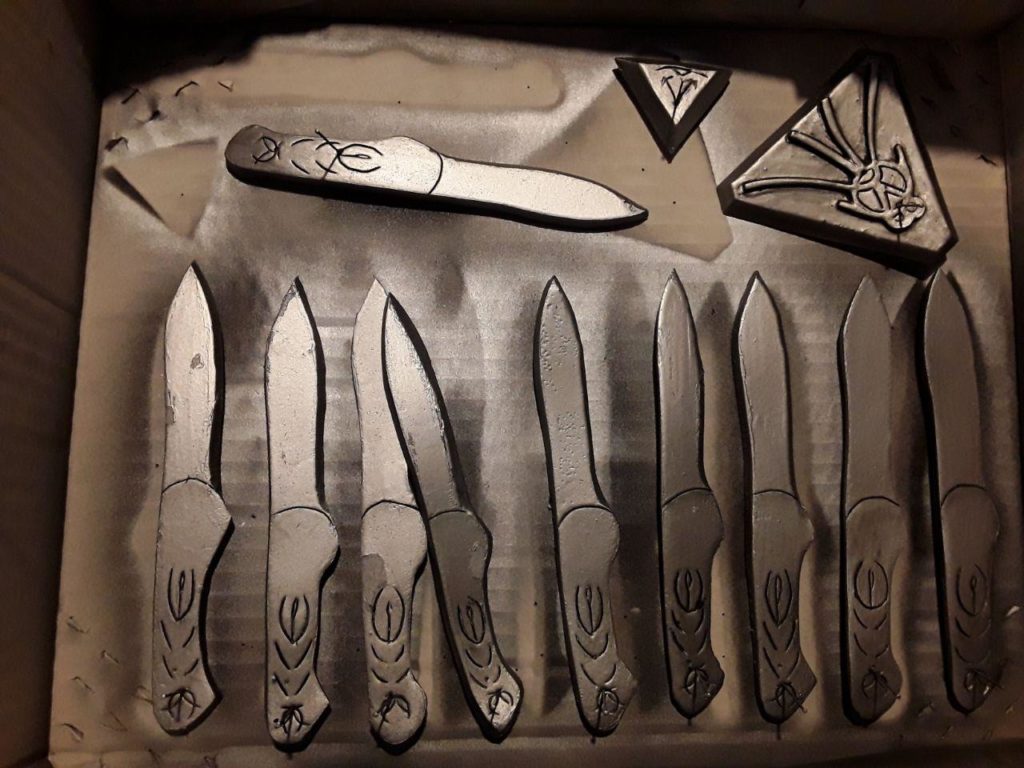 Bigger parts should be built around a wooden core.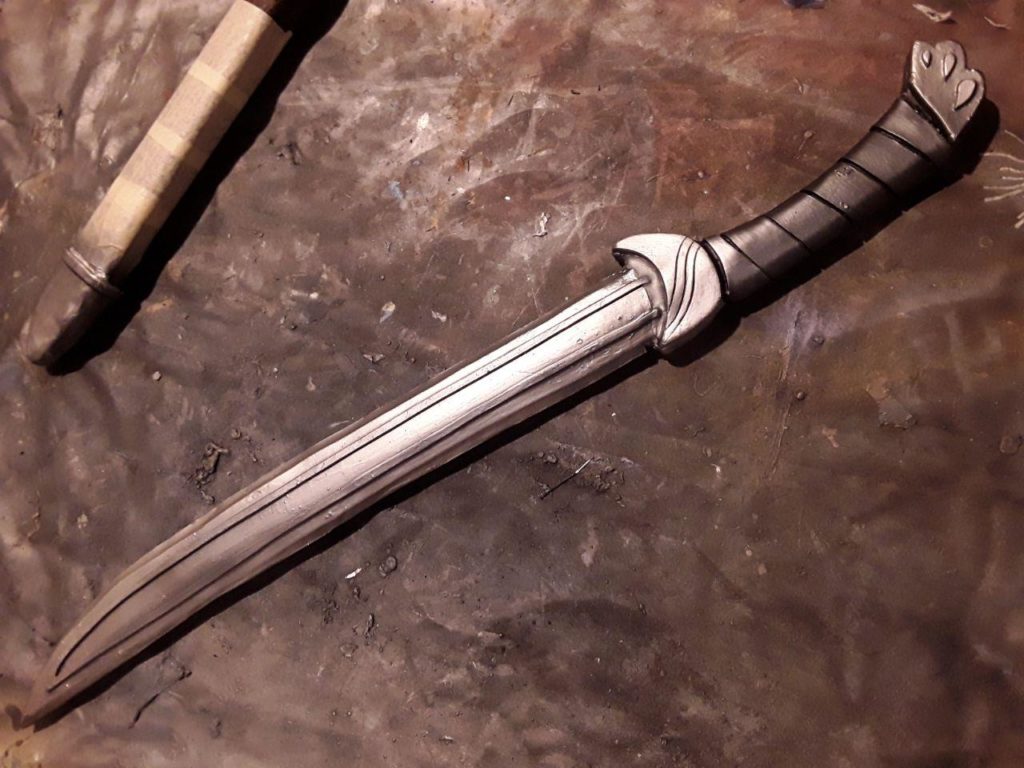 By the way, the sword is connected to the leather with a magnet.
We also built the boot covers ourselves to match the color of the leather.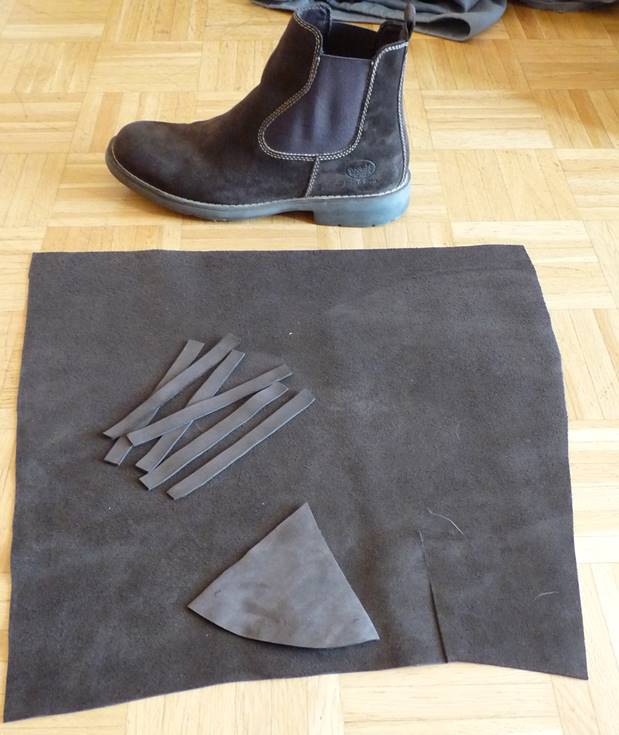 Last but not least a photo of the Worbla armour pieces.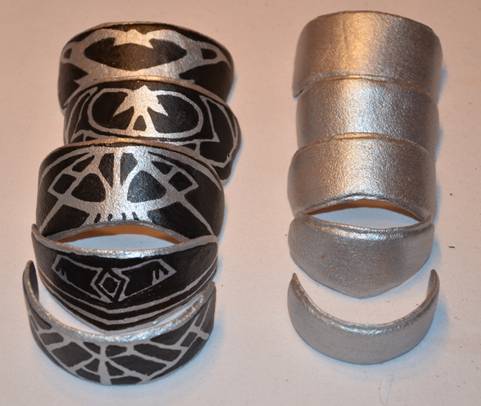 I hope you could get a little insight into the making of Altair. I try to write such pages for all of the newer projects. You get back to the costume's main page by clicking here – or you have a look at the other making-of pages.