I would like to show you some photos I took during the making-of the Italian Renaissance Gown.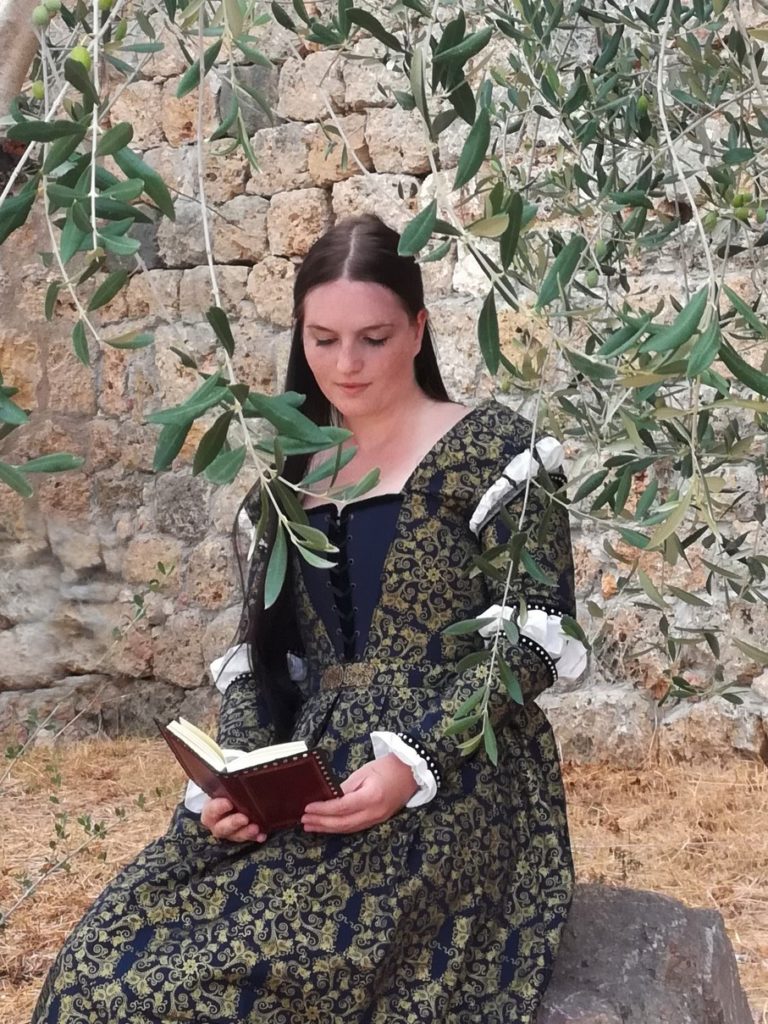 As I already said, all layers are worked out as a single dress.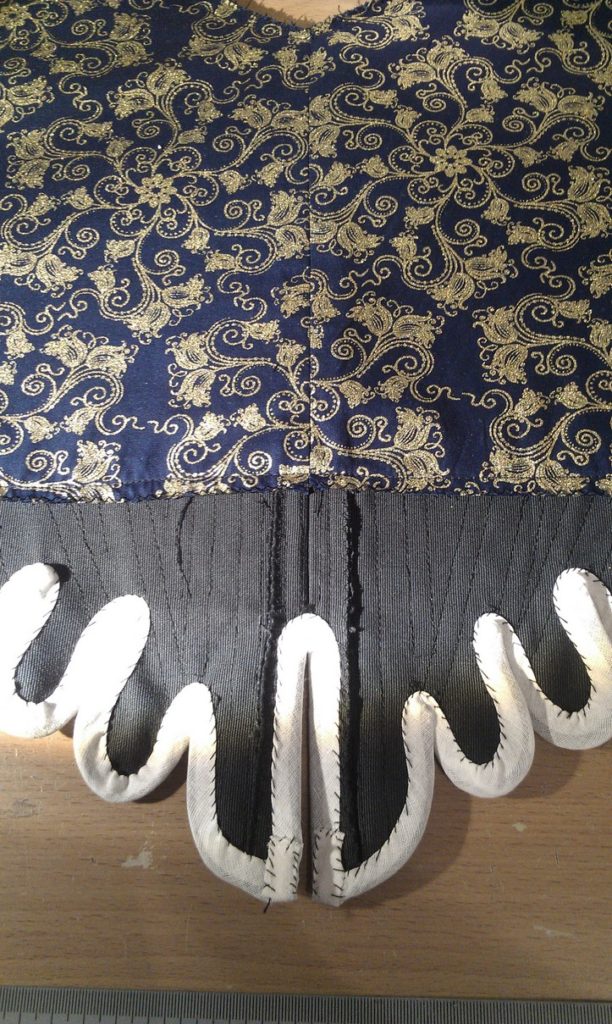 Therefore, the lining contains cording and plastic bones like Rococo stays.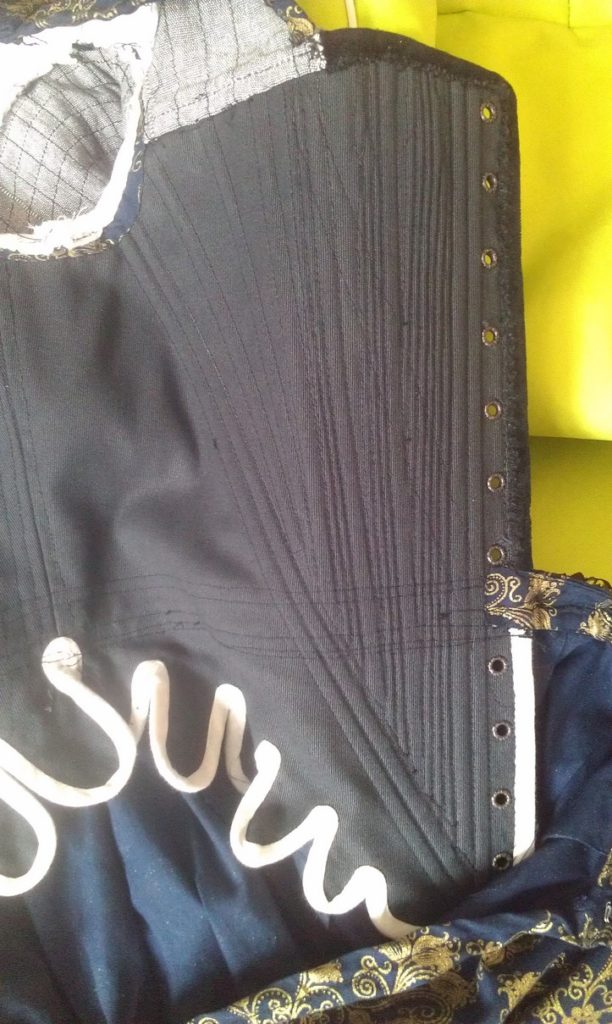 While sewing the upper fabric to the lining, a little mistake happened.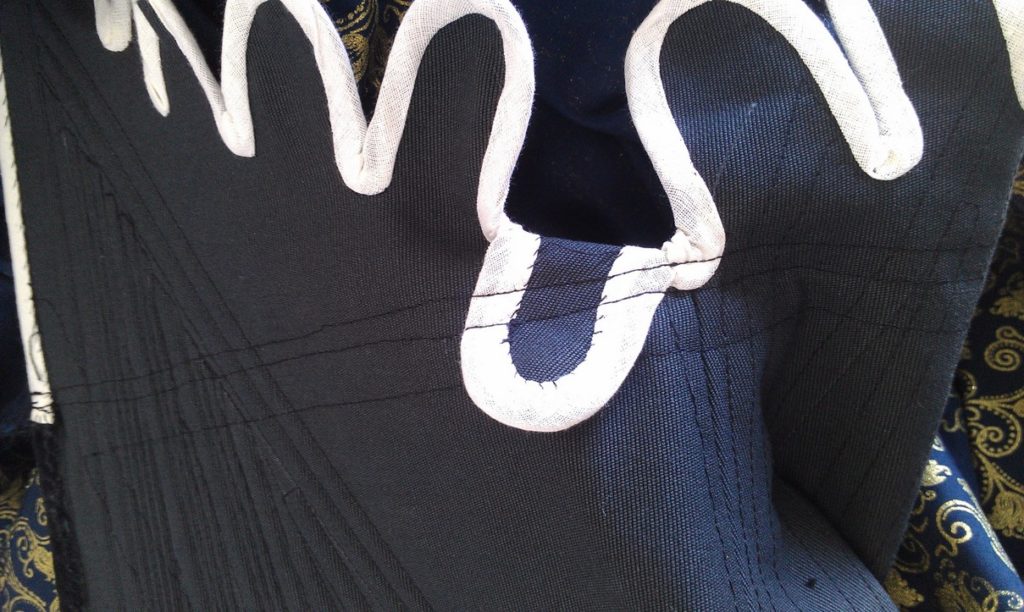 In addition to the front lacing, the dress is closed with hooks and eyes.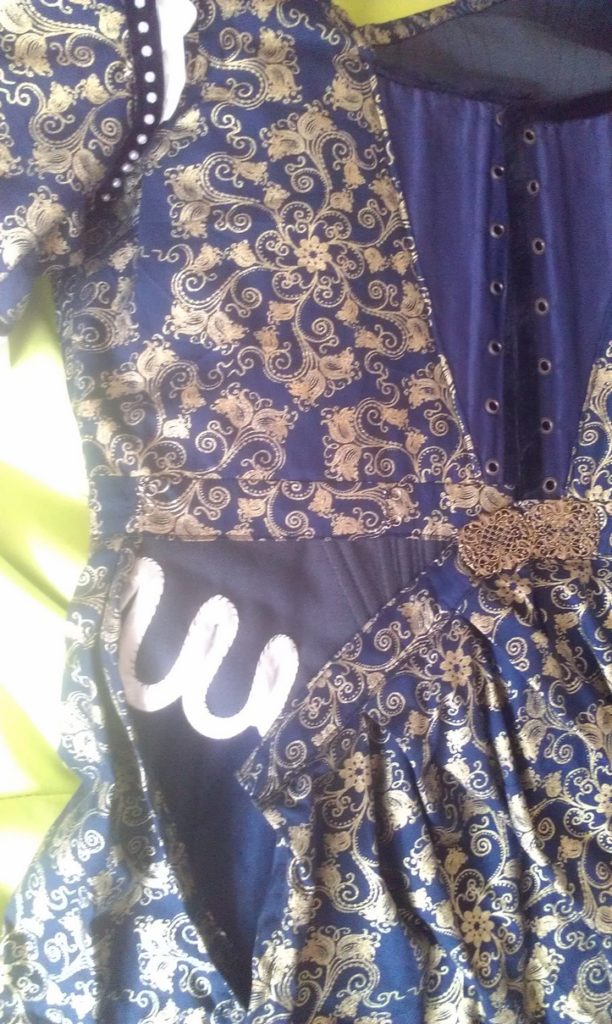 Small beads and velvet ribbon were sewn to the sleeves.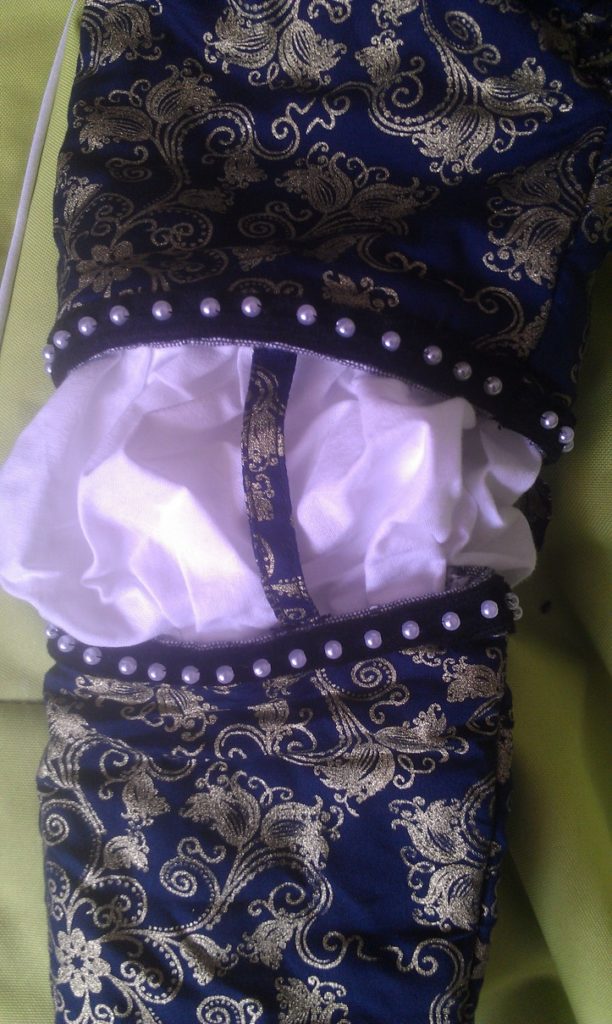 Back to the main page:
Merken