I decided to sew this dress rather spontaneously since I had a lot of leftover material from my previous Padme cosplay. Therefore, there are only a few photos. Anyway, I wanted to share them, so here is a short making-of: First of all, I designed the costume to be in one piece for easy transport and dressing, but theoretically, the front panel could be separated.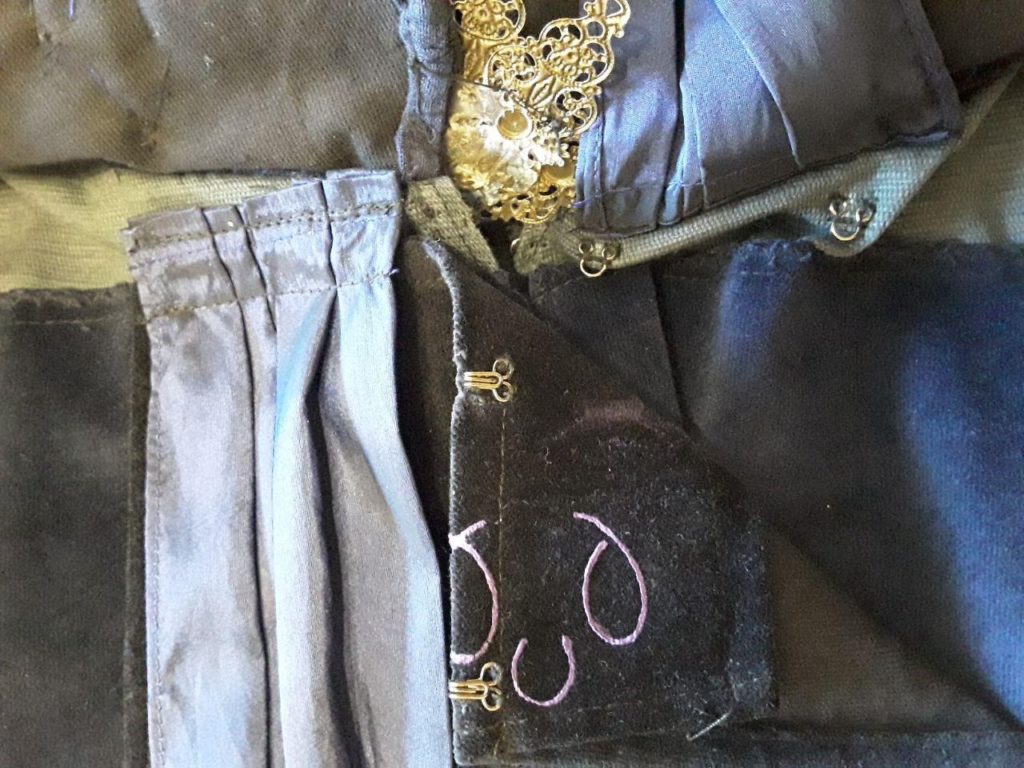 A long zupper is hidden behind this panel.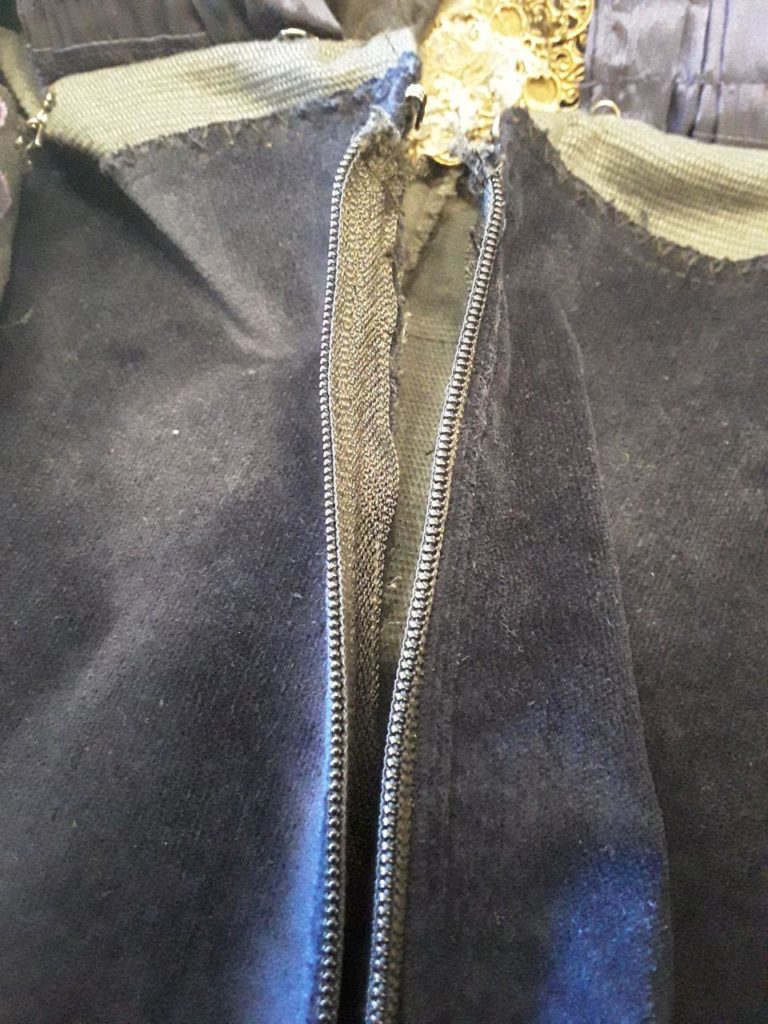 In contrast to this, the visible part above is closed with hooks and eyes, while the button is only meant for decoration.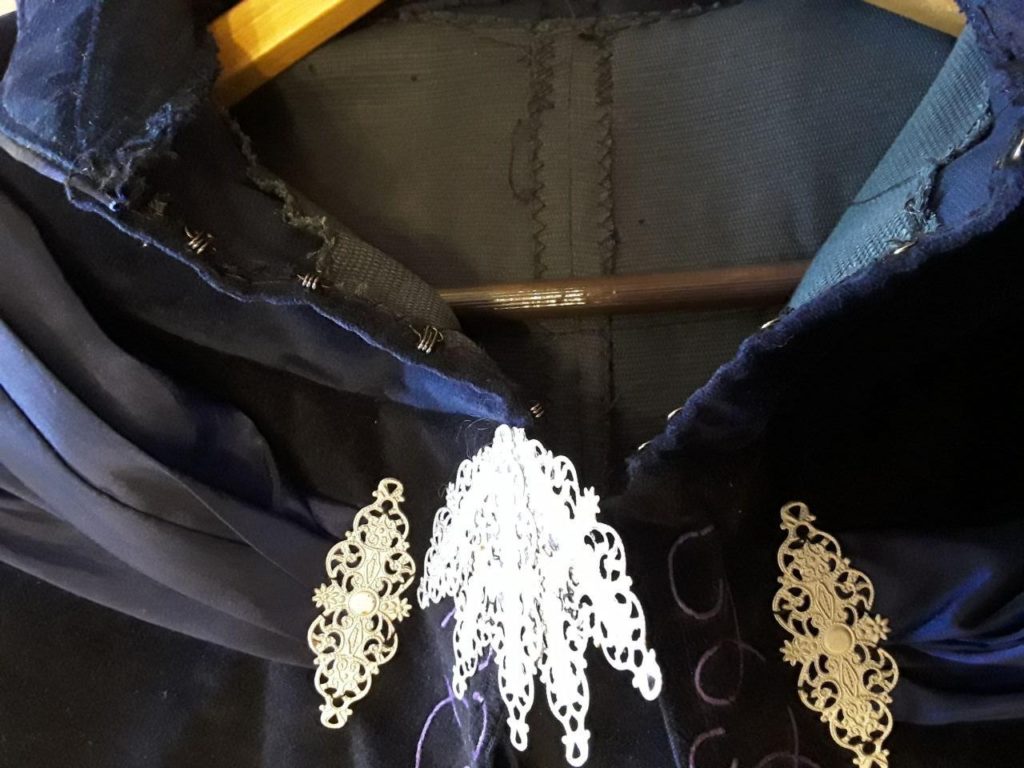 The overall look of the upper part is dominated by a huge collar and some pleated taffetta. I arranged the pleats by using a (too) hot iron.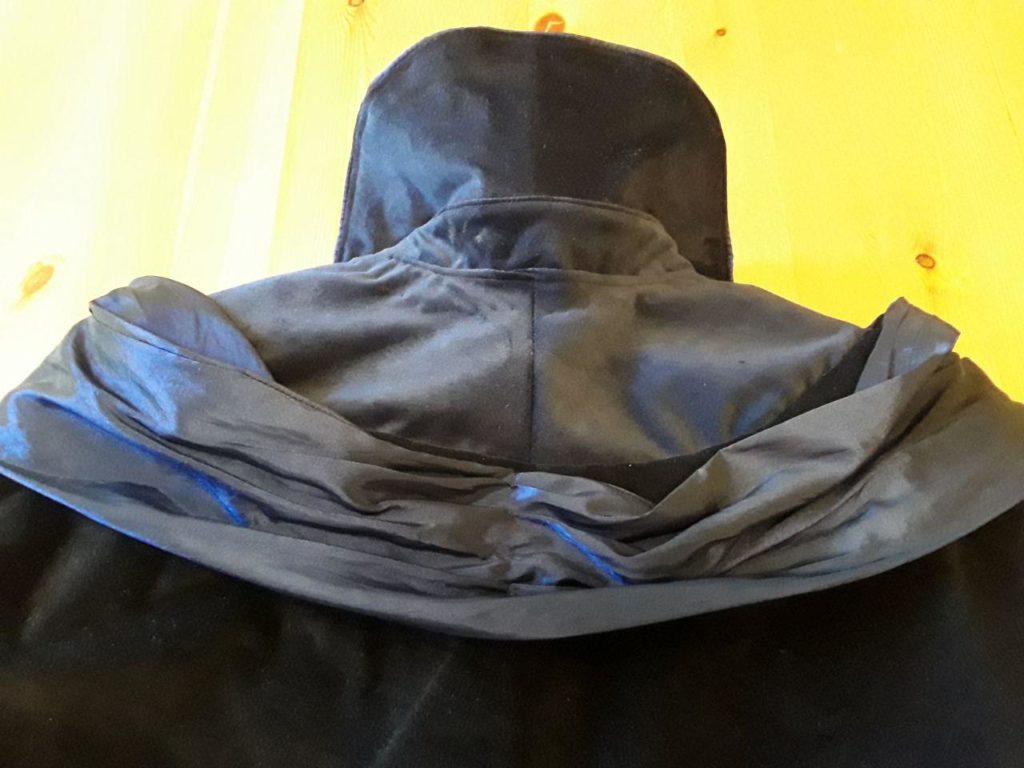 The same fabric was used to create the small decorative piping. I developed this technique when designing my Padme Episode II cosplay.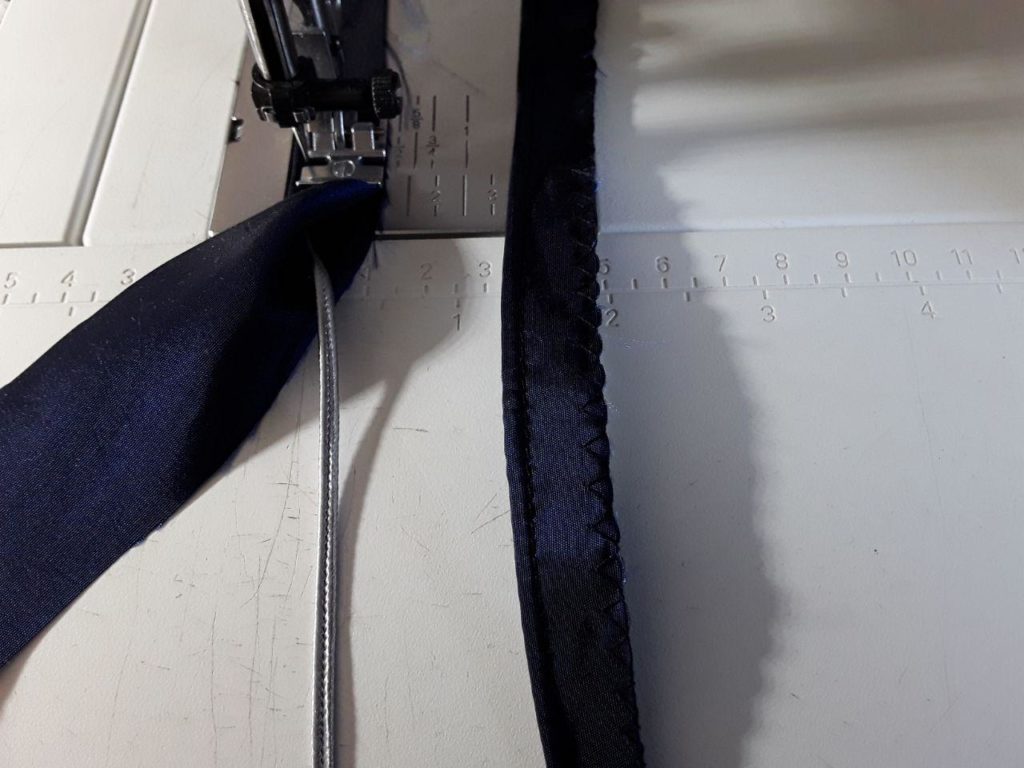 While the pieces made of the darker velvet were adjusted to fit on the leftover fabric from my previous project, the light-colored was a continous piece from my stash.
In addition, I could use the fabric paint for some decorative elements. To make it easier to paint the thin lines, I used another bottle with a small opening.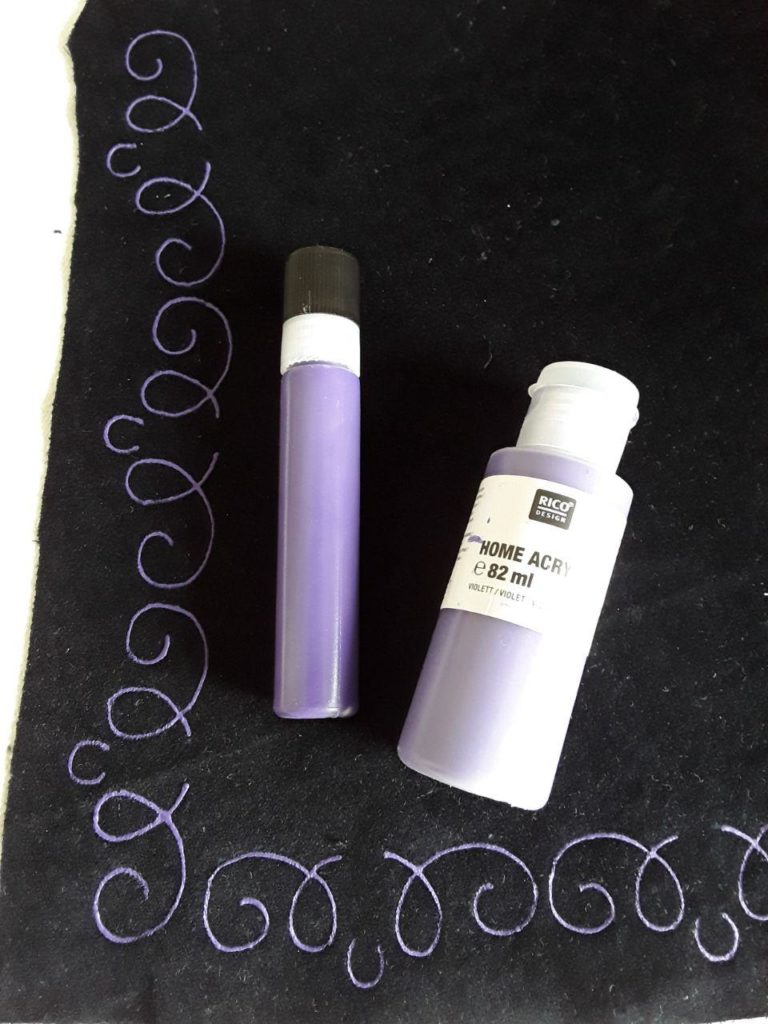 Furthermore, there is a pattern on the bottom of the dress that is barely visible on exhibition photos (and not at all in the movie). I simply designed a template and used my airbrush to achieve a regular pattern on the violet taffetta.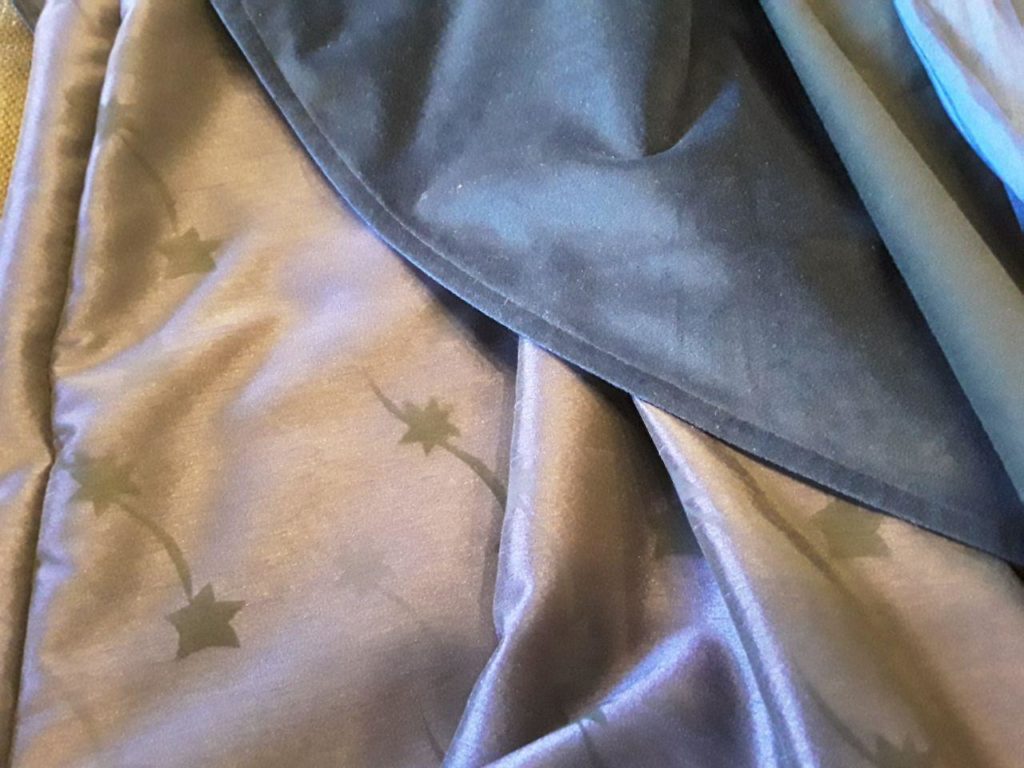 The sleeves are closed with two buttons each and some strings of elastic.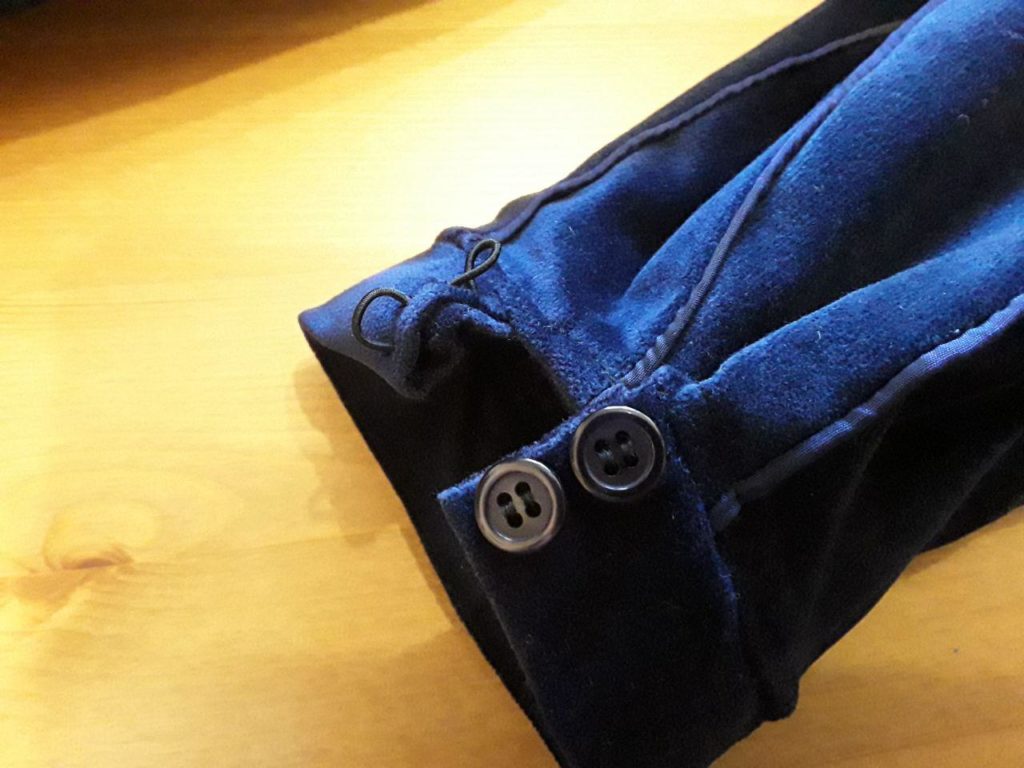 Like many other female costumes from star wars, the headpiece draw a lot of attention to the upper part of the cosplay. I made mine from 5mm Foam and carved the lines into the surface. After heating it up, the pattern was visible and could be painted with some layers of foundation, acrylic paint and varnish. To create the brooches on a budget, I buyed some small decorative metal pieces. After changing their color into silver, I could use some hotglue to create my brooches. I sewed them to the dress by hand.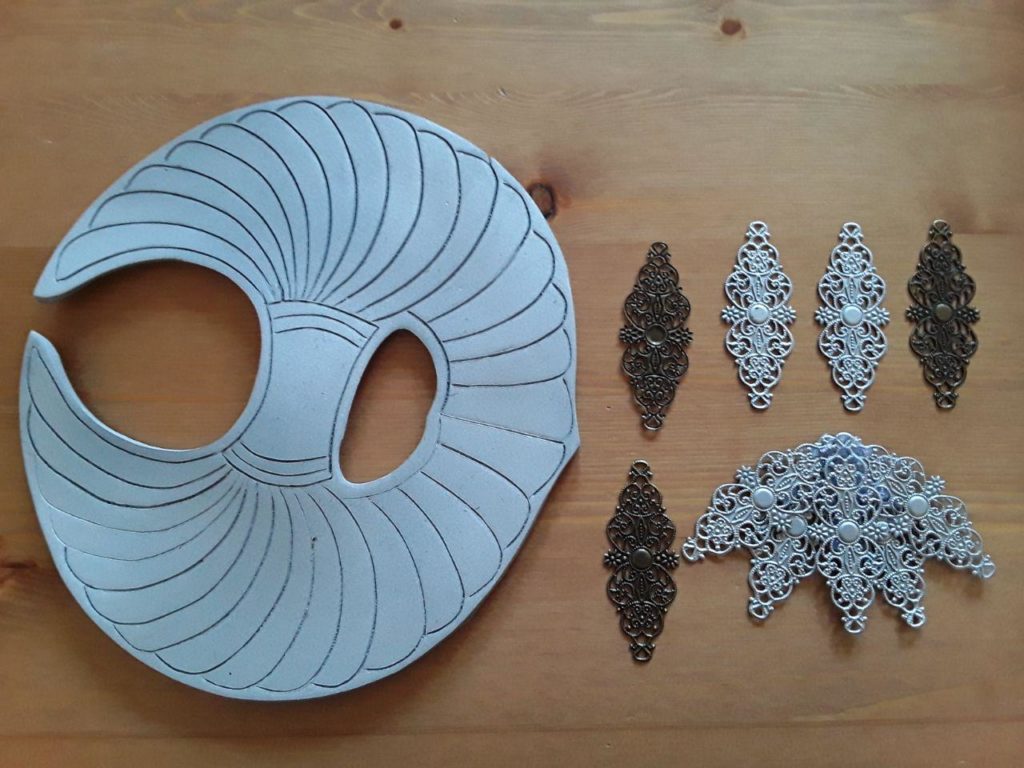 By using a lot of leftover material from my stash, I managed to create this project without investing a ton of money. These are the first photos of me wearing the dress. However, the bad lightning does not show a lot of details.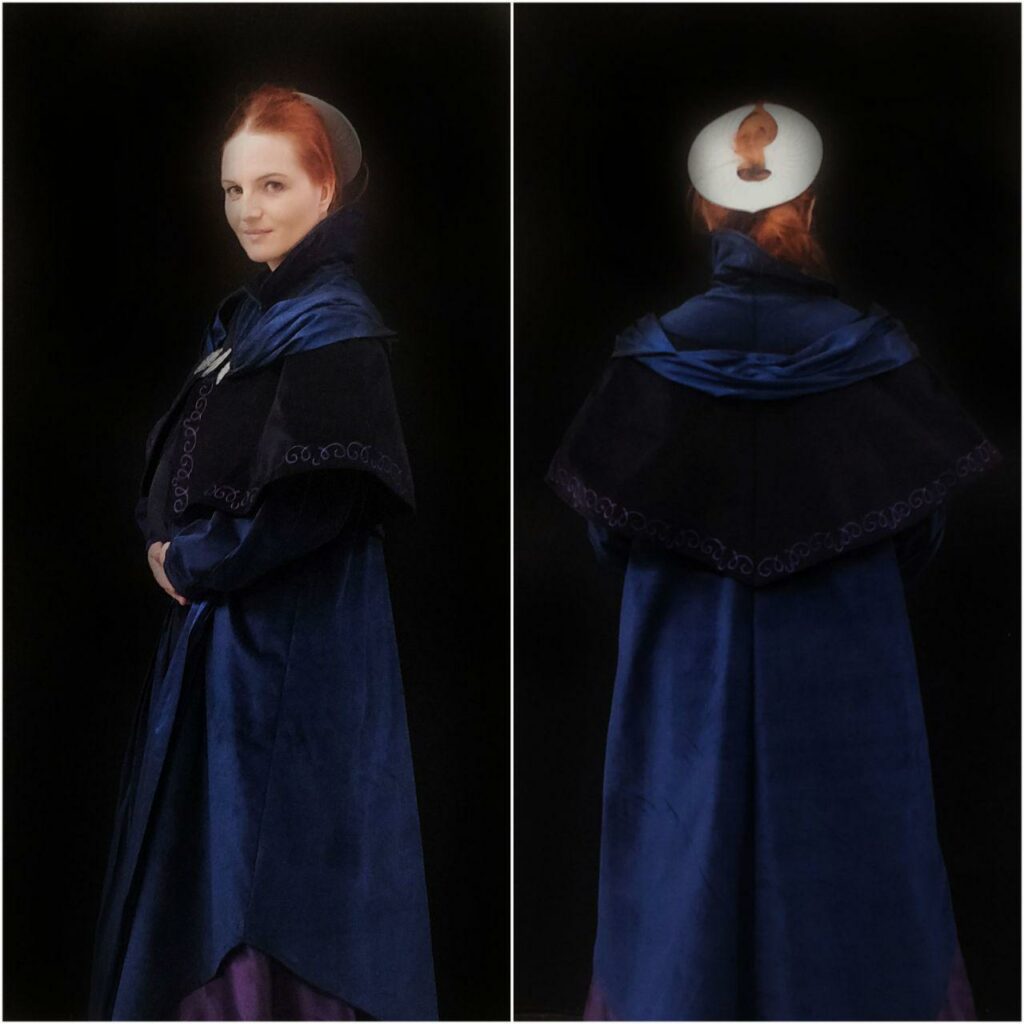 This is a huge contrast to my previous Star Wars project, so I would be very happy if you take a look at the more complicated Padme Ep. II cosplay.