Black Tournure
This dress is based on a sketch in "Costume in Detail". As a result, I had to draw the pattern myself. It is made from cotton in a very simple style.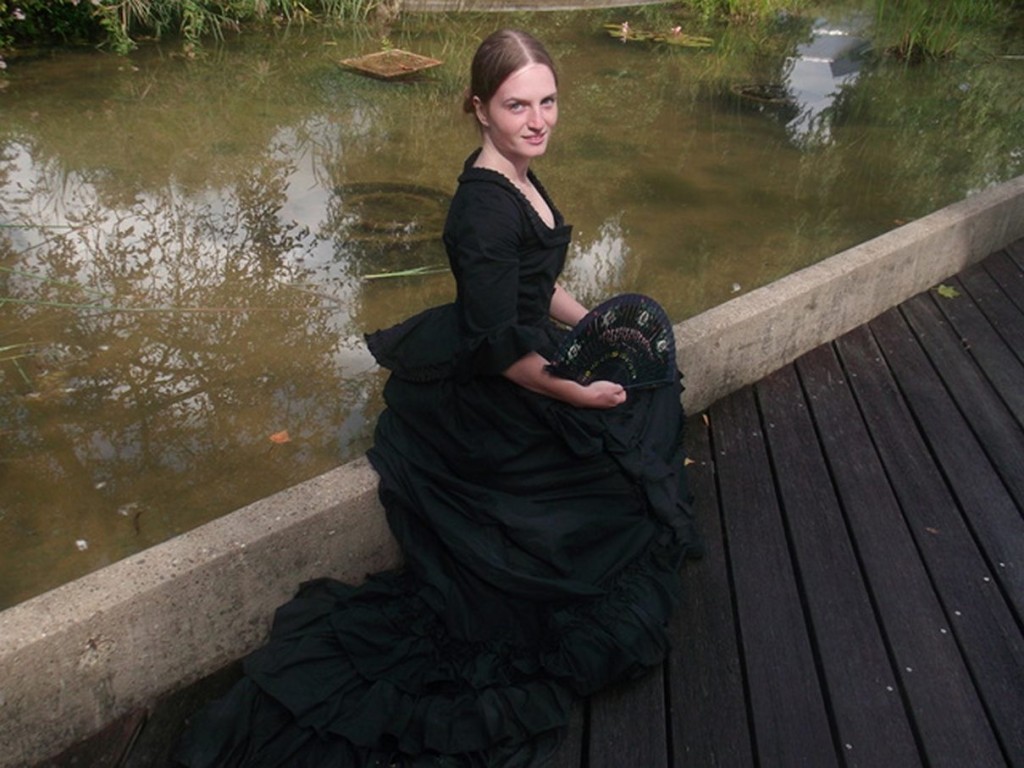 To wear it more often on different events, I made two jackets – one for daywear and the other for the evening/dinner. The dinner jacket is based on instructions from "Creating Historical Clothes" and shows some elements originally used on my rococo gowns.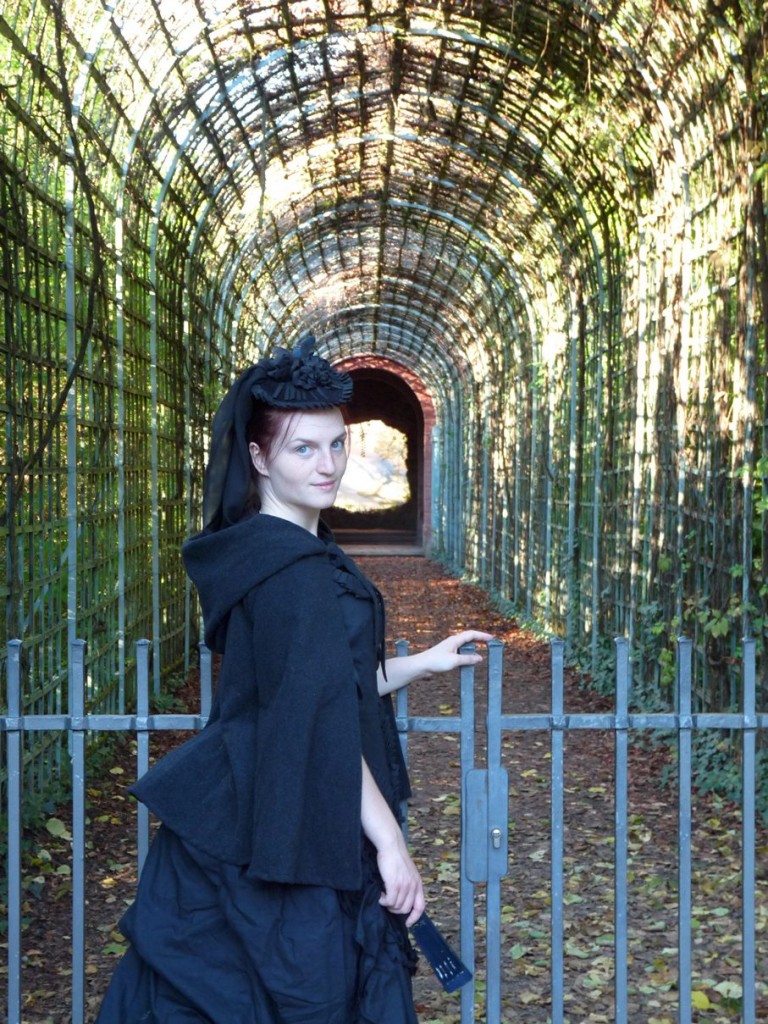 I made about 18 yards of ruching of the same material on the skirt. Further, I made a small train which can be added with buttons. It is worn on a big bustle based on the instructions given on American Duchess' site.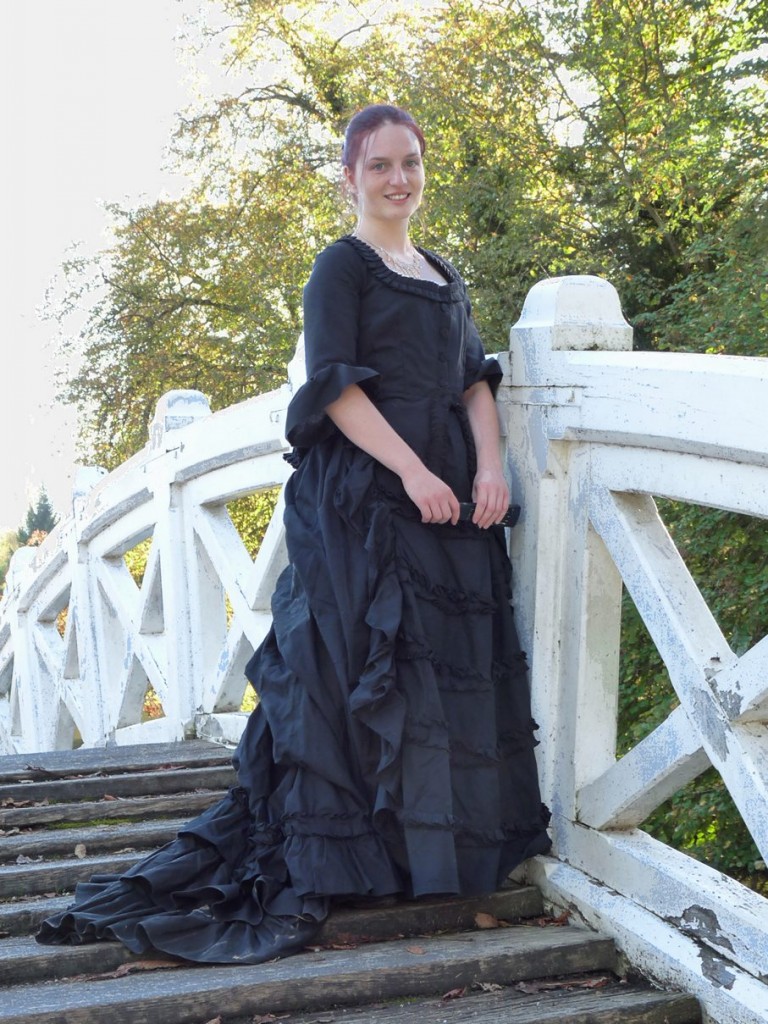 After countless days of wear, the dress finally shows some signs of wear, so that I created two new bustle dresses this year (2016). It serbed very well on bad weather, even in mud, and can be washed easily.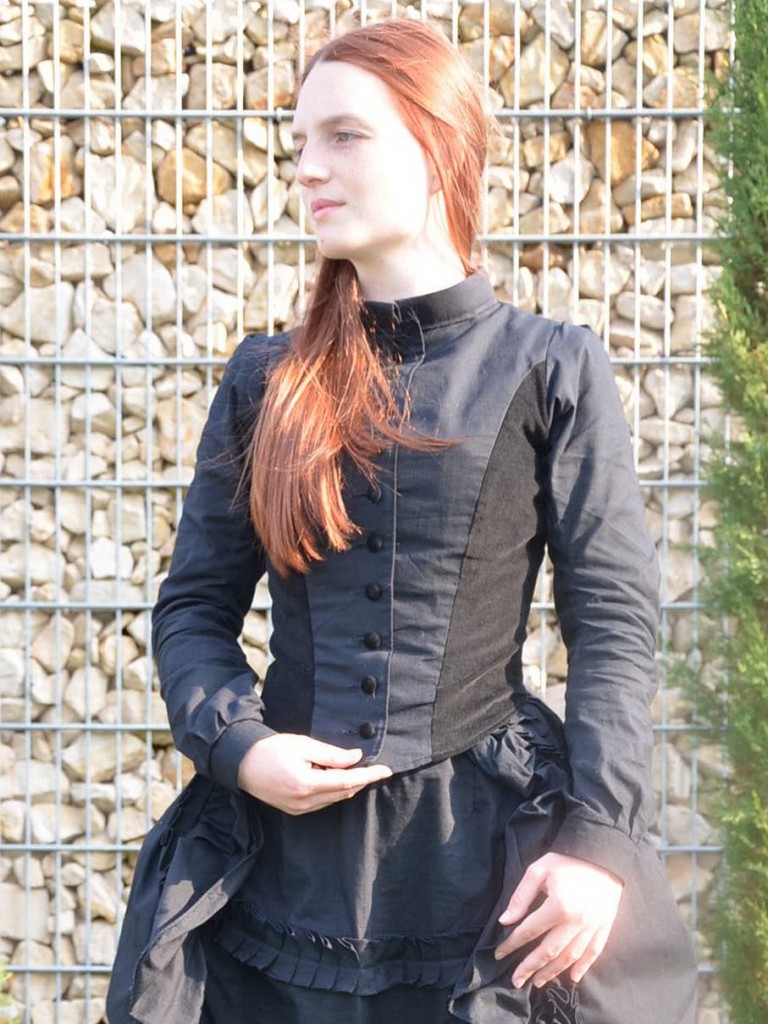 Merken
Merken
Merken