Page 5: Basic Skirt
The basic skirt cannot be seen a lot when wearing the finished costume due to the velvet coat at the back and the tabard at the front. Therefore, I only used the satin-like lining for the back pieces to save some money. The front was made of silk. Both fabrics meet at the sides, which can be seen on this photo.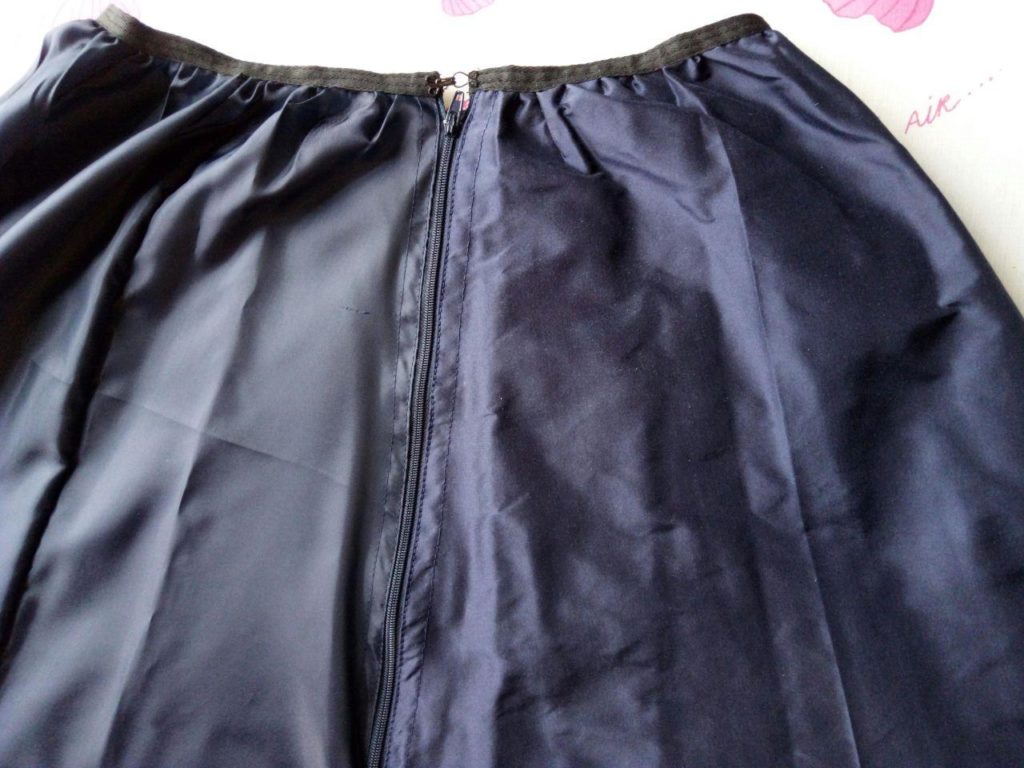 You may have noticed the zipper, too. With this construction, I can easily open and close the skirt myself. A pair of hooks and eyes minimizes the pressure put on the starting point of the zipper. The pattern pieces get smaller at the top. In addition, I added a lot of folding. However, my waist measurement changed during the making-of process, so I had to widen the waistband about 3cm. Instead of opening the whole waistband and adjusting the folding, I added another pair of hooks and eyes and a string, so that the zipper could be opened half way down without breaking. There were two reasons to do this: First of all, the fabric would not like to be opened up, and second, I still plan to loose weight so that I may need the original closure at some point in the future.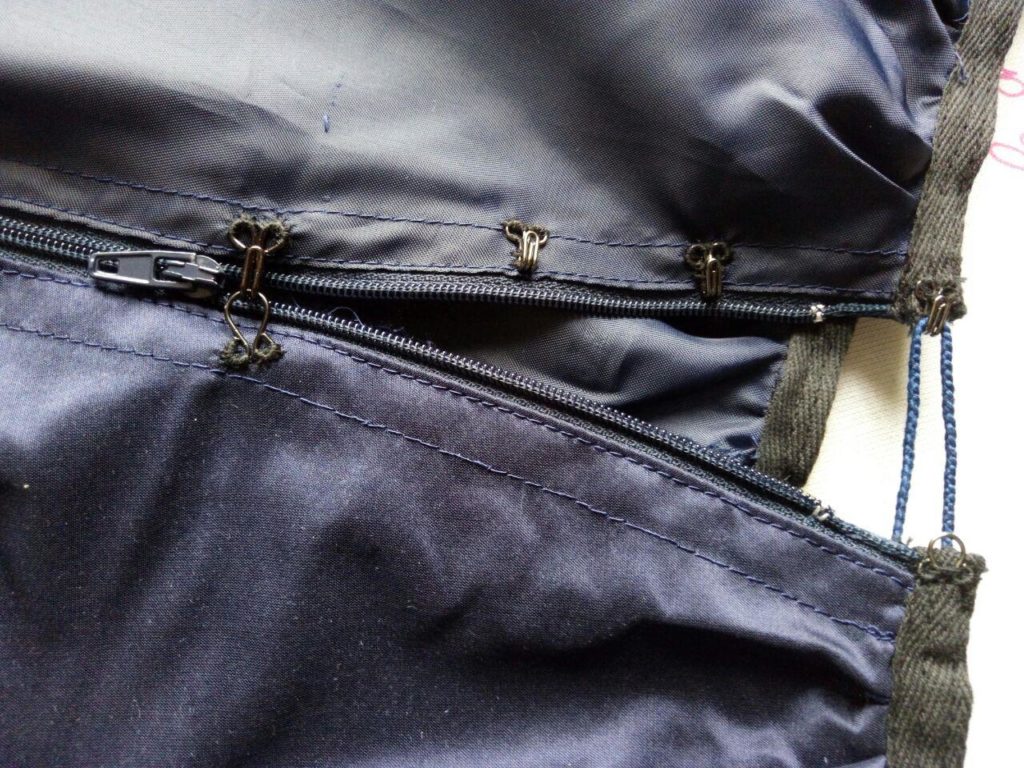 Since the farthingale guaranteed a smooth hemline, I could determine the skirt's length while it was on my dressform. Afterwards, the hem was folded inwards two times. While the back was fixed by machine, I had to do the front by hand. To sum it up, the skirt may be the easiest part of the project, but due to the huge amount of fabric, it ended up being the most expensive.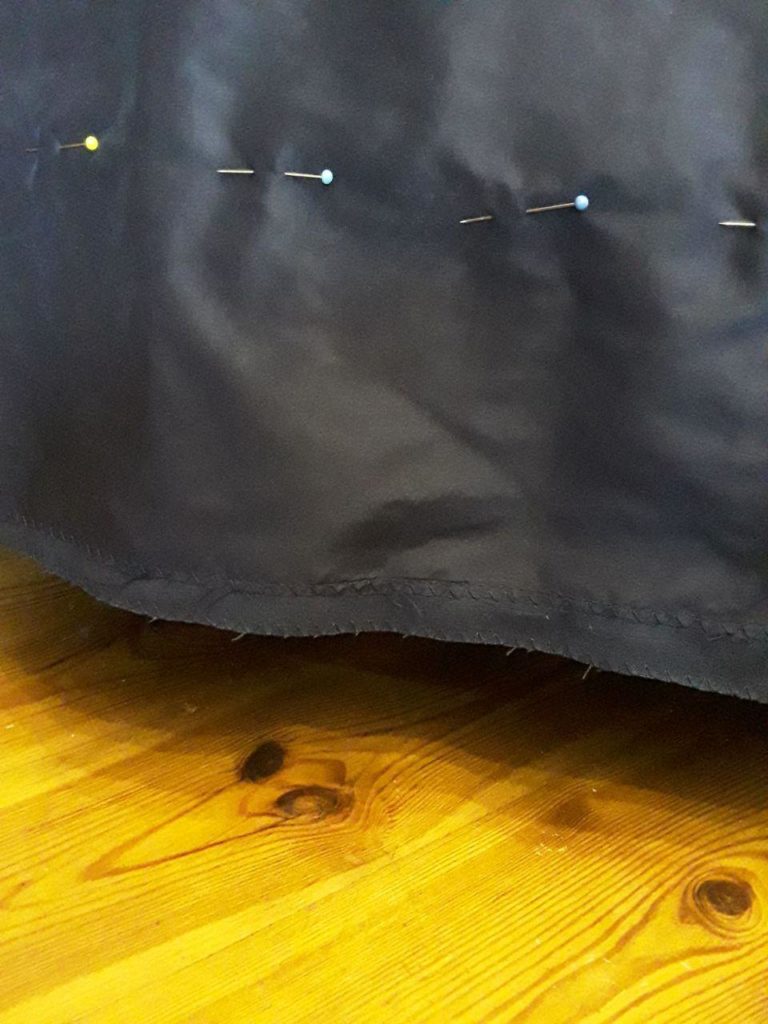 Natalie Portman, who plays Padme, is a little bit taller than me. As a consequence, I decided to use shoes with heels, which are about 9,5cm high. You will never see the shoes anyway and in addition, I do not know how the original ones look like.
---
Back to the Senate Main Page
Back to Page 4
Further reading: Page 6