This light garment is taken from the game "Dark Souls 3" and worn by a desert sorceress. She mainly fights with fire and keeps distance. Therefore, heavy armor is unneccessary.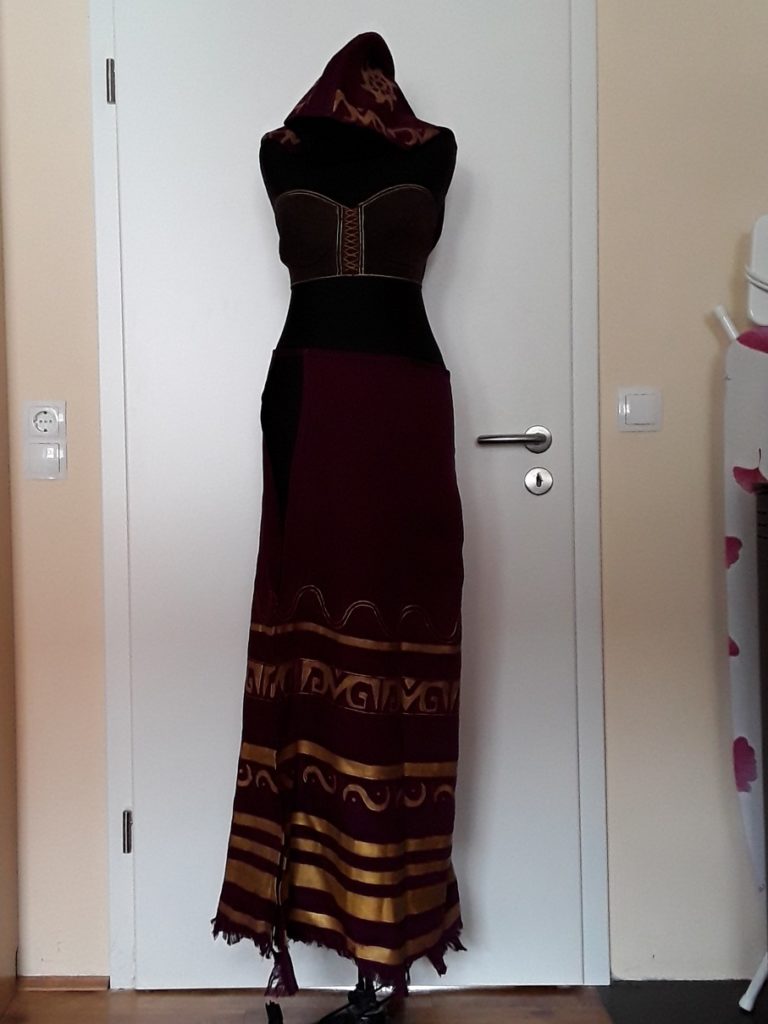 I made this outfit by using leftover (cotton) fabric from my plum Rococo gown. After drawing the pattern and cutting the fabric, I draw the design to the single pieces using acrylic color. The scarf contains some black chiffon I already had in stock. Furthermore, I needed to make a breast piece out of fake leather. On the photos, I wear it with black shoes and stockings. As a result, this project did only cost about two dollars.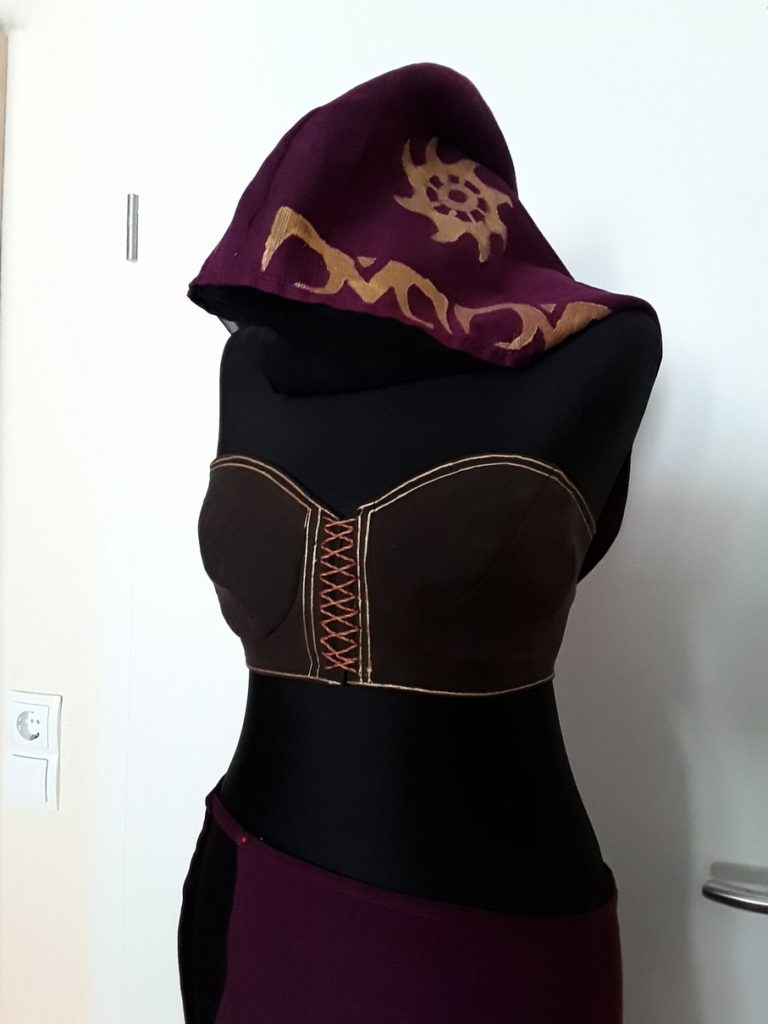 I wrote down some information on the making-of process. Because I do not want to be seen in this rather naked outfit in the Internet, I can only show you the front on my mannequin.
Merken
Merken
Merken