When playing "Witcher 3 – Wild Hunt", i could not decide on a costume to make for myself. I liked both Yennefer's and Ciri's main clothing, but the DLC Yen as well. I already started with planning at a time, when the sorceress had only appeared some seconds on screen. Finally, I decided to make her main clothing. I did the design by looking at some screencaps and art on Pinterest. All of the pieces are in black and white and show a stunning amount of detail. This fits the description of Yen in the books.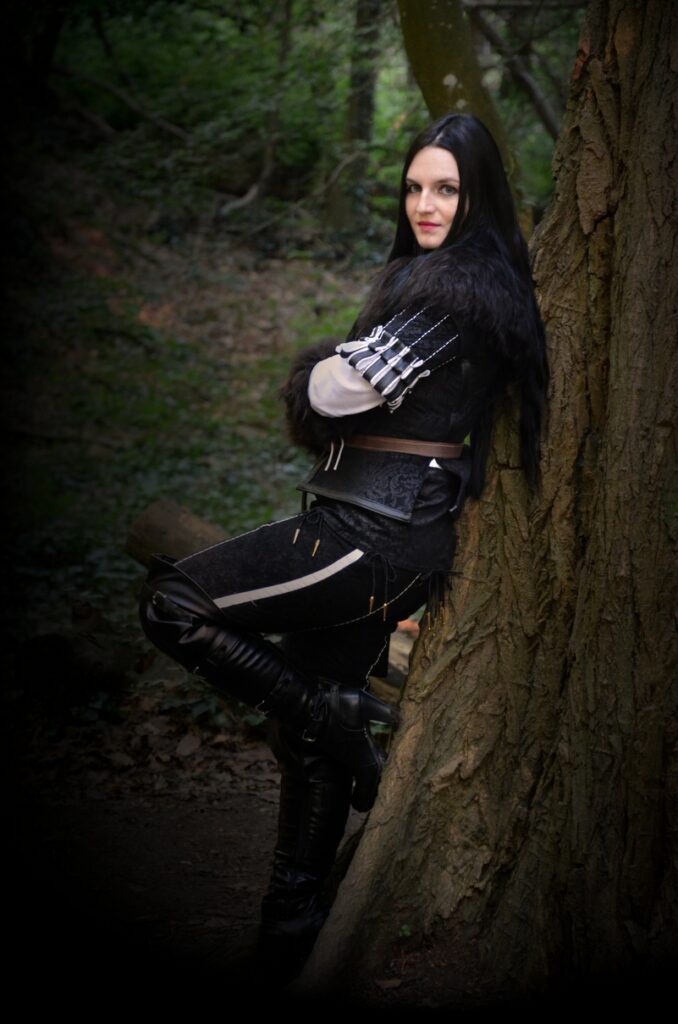 First of all, Yennefer wears a white shirt, that I made of cotton. The same material is used to create the side pieces of the trousers. The next layer is kind of a scarf round her waist. It can only be seen where the jacket ends. Both pieces are made of velvet with a flower design. In addition, I had to sew pieces of leather on the jacket and did some simple embroidery stitches in white on several garments.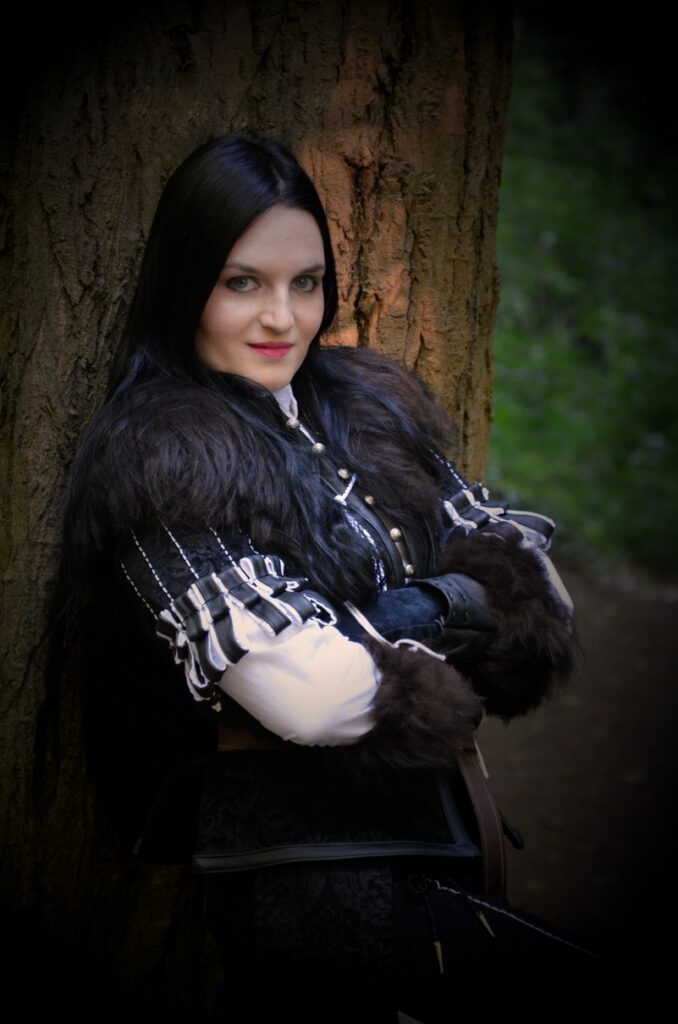 In addition, I had to alter boots to overknee-level  and sew leather gloves. I wear it with a piece of fur round the shoulders and found a nice amulet on eBay. A detailed making-of can be found here, too.