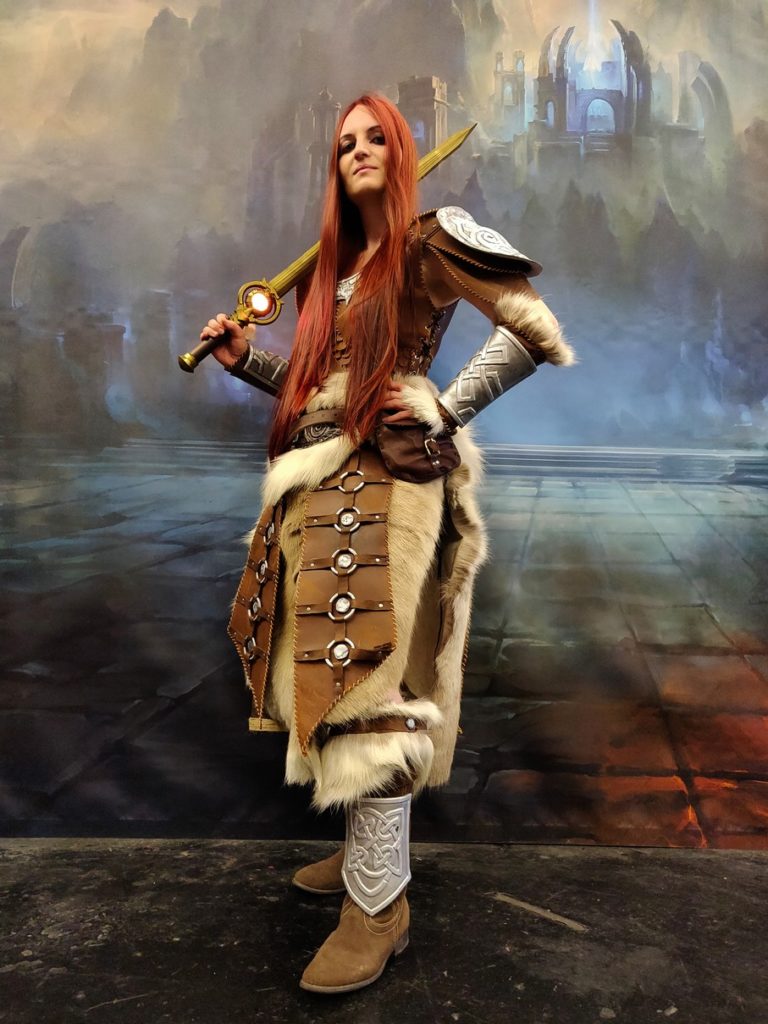 Skyrim is the fifth game of the Elder Scrolls series and set in a skandinavian looking world. Therefore, a lot of the armor pieces include fur trimmings. To create the Scale Armor, I used an old reindeer fur and cut it into pieces. Other material used are brown leather and thick fabric for the lining. First of all, I had to draw the pattern and created the main armor out of leather and fur. Afterwards, I focused on the metal-looking parts. The different heights were created by several layers of foam and covered with Worbla afterwards.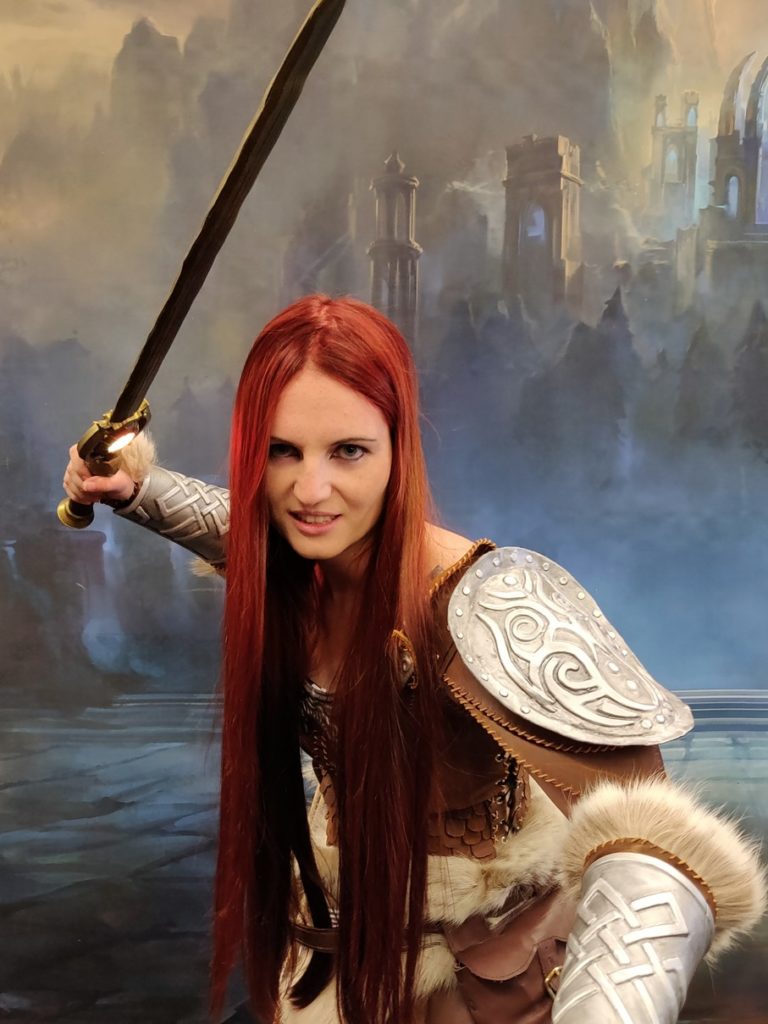 I painted them with acrylic color afterwards. The main armor is laced on both sides, but the bracers can simply be slipped over the wrist. I use my kind of medieval looking boots and simply add two pieces created of worbla and fur to make it look like in the game. I guess the most impressive part of the cosplay is the sword with LED lights called Dawnbreaker. First, it was modeled with a 3D printer by CosplayAdmiral and afterwards, Rainer (who also took the photos) added the electronic parts. Therefore, I only had to add some details. Thanks a lot!
You should check out CosplayAdmiral's Instagram page for more impressive 3D Art!
More information on the making-of the project can be found on a separate page.