Although I did not document the making-of process very well, I want to share some photos and thoughts on Yennefer's second outfit from Witcher III – Wild Hunt. It is my fourth cosplay inspired by this game, so be sure to check out the pages for the other costumes as well (Yennefer Main Outfit and making-of, Ciri and making-of, Succubus). Photo by EosAndy.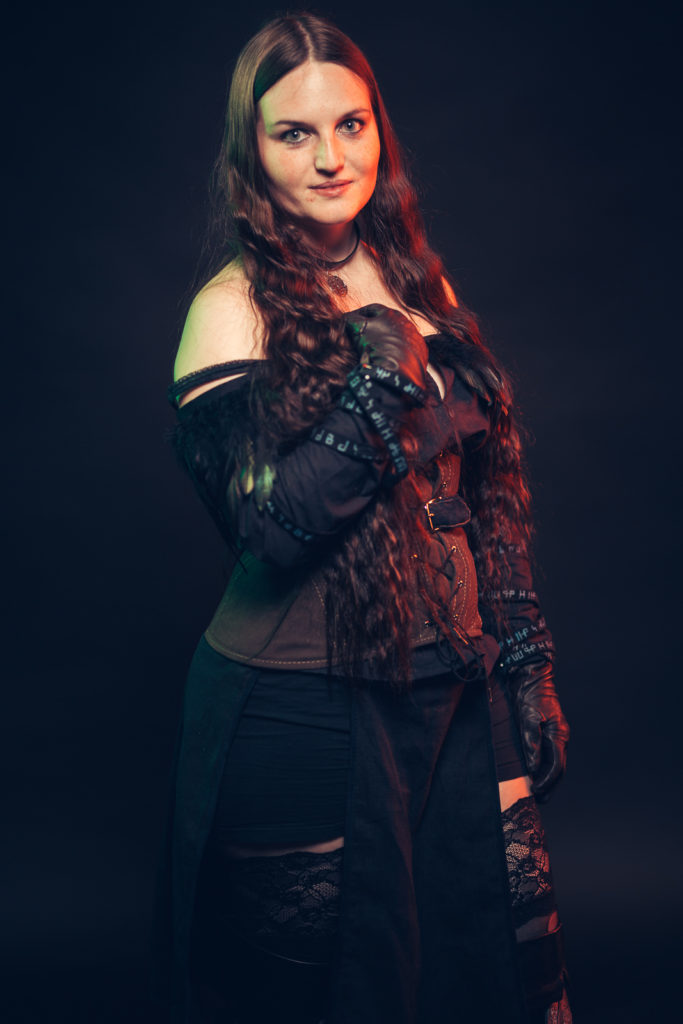 The black cotton shirt of Yennefer's outfit is very simple, but off-shoulder and decorated with black and greenish feathers. The latter can be buyed as a trimming which makes it much more easy to sew it to the basic fabric.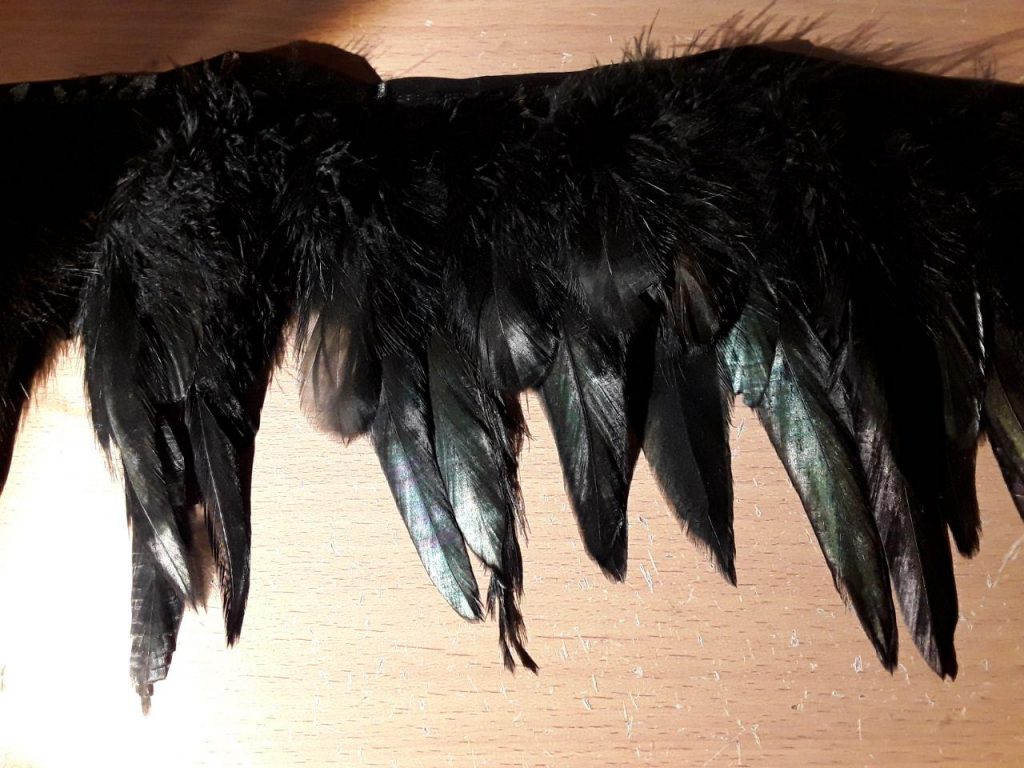 I tried to use a V-Stitch, but my machine did not work quite well, which can be seen on this photo.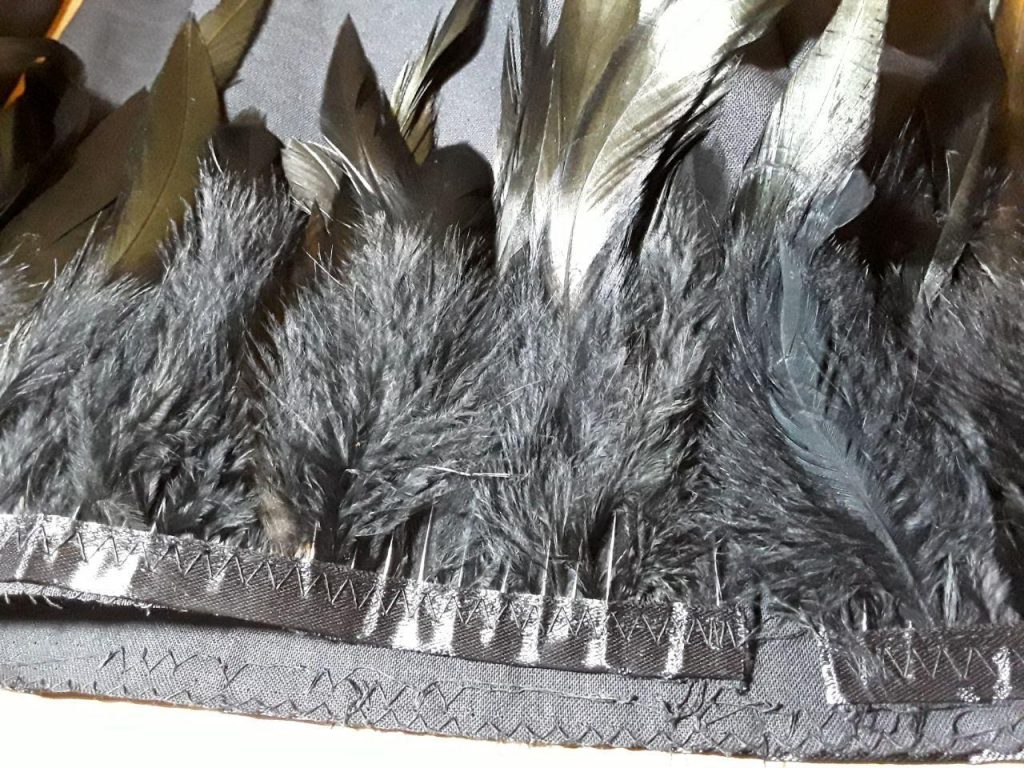 In the next step, I added pieces of fabric, so this could not be seen any more.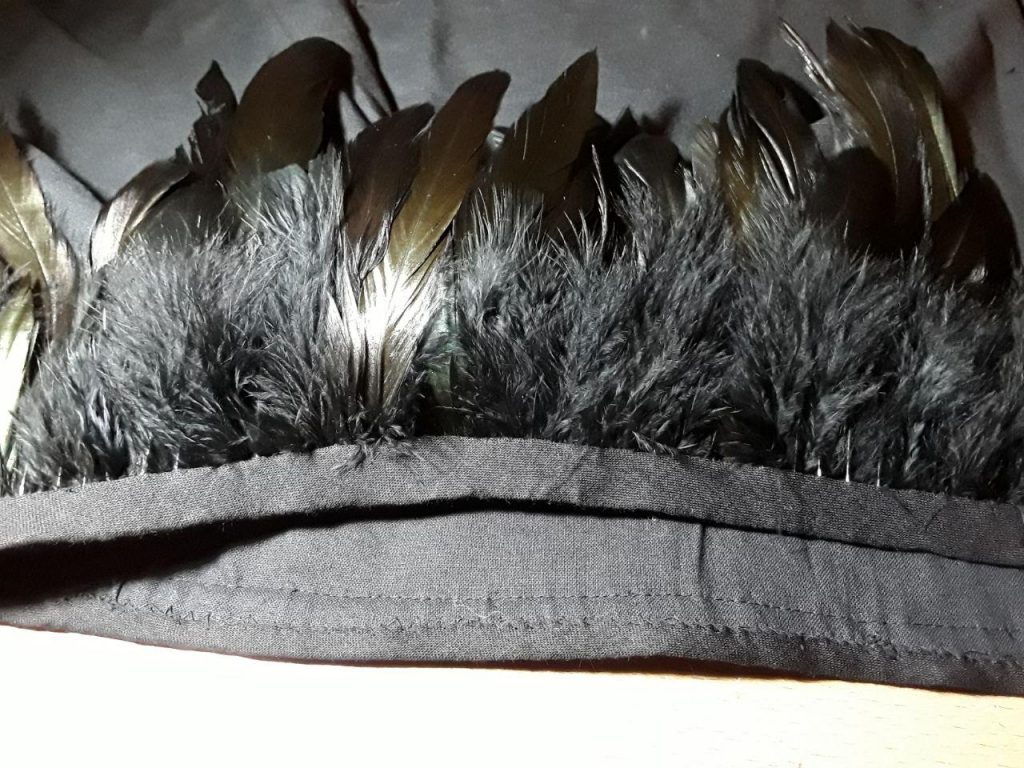 The overall look is dominated by an underbust corset. I did use fake leather and a pattern made by myself. It is closed by lacing and only decorated with some contrasting stitches.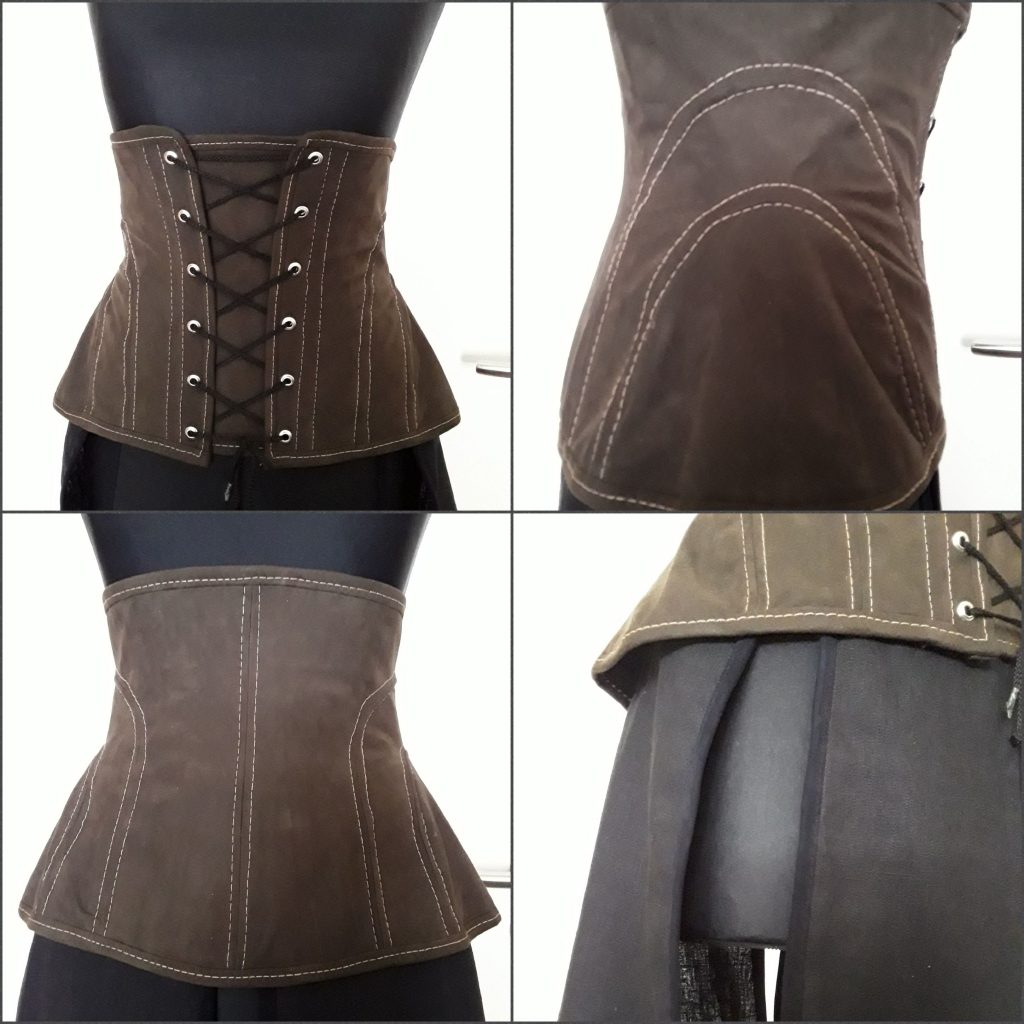 Another decorative element can be seen when focusing on the arms. I painted some mystical runes on a piece of fabric following the DLC poster that showed some of them. More ribbon was used on the boots. In this case, they were made of fake leather and attached with strips of velcro. Furthermore, I spraypainted the rivets.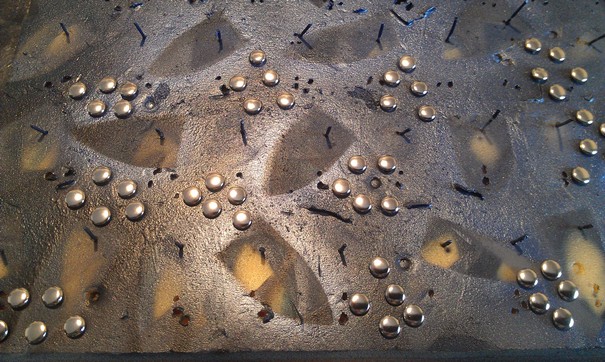 They were used on the larger knee part as well, which is dominated by some sort of armor.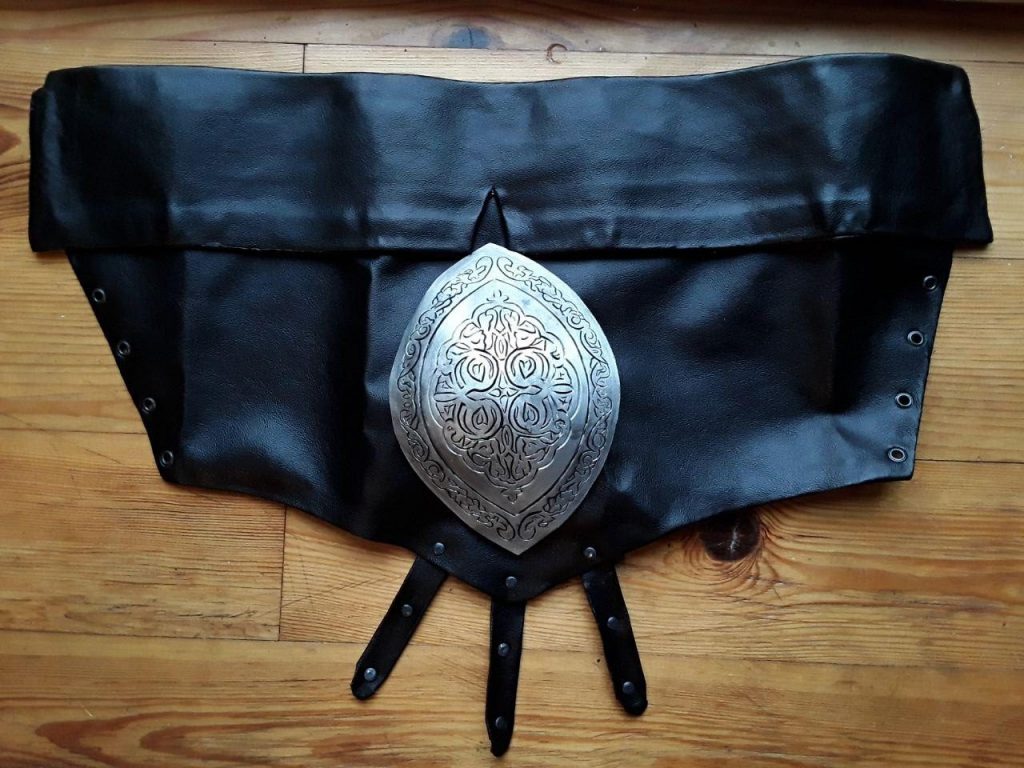 On the first attempt, I did make this out of clay and used a silicon mold to produce an identical pair, but this would have broken easily due to the minimal thickness and the rather huge weight.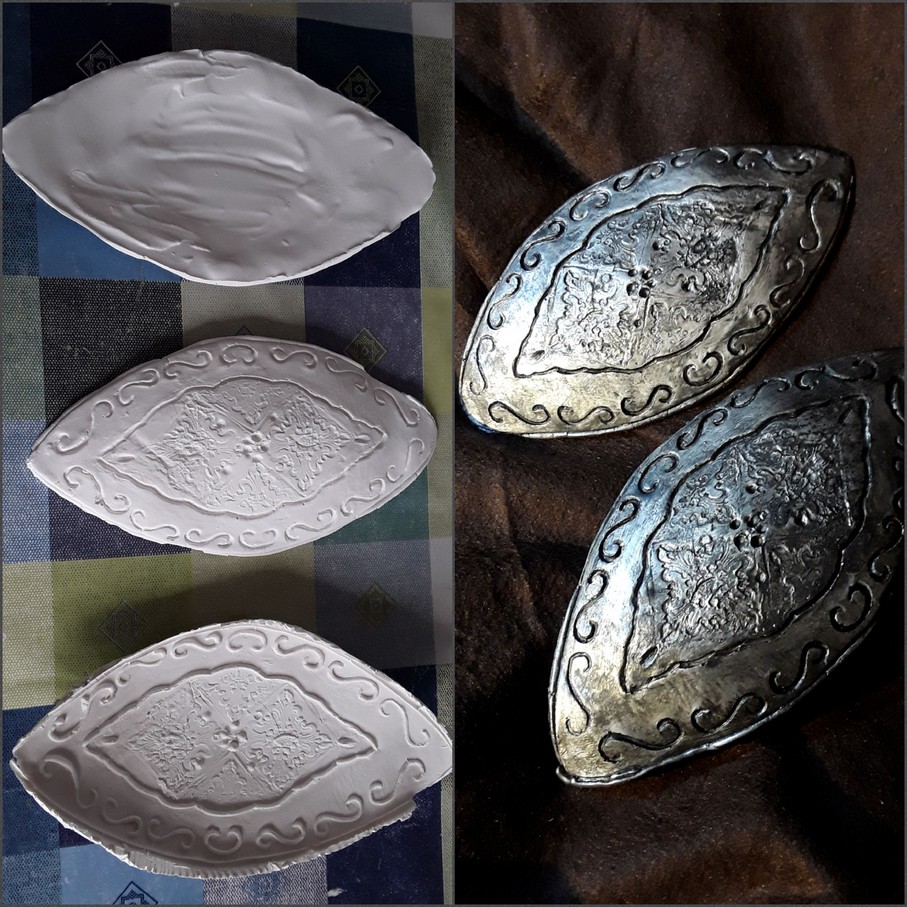 So I started a second attempt, following this tutorial (Link) on Youtube by Jak-Cosplay. She uploaded a pattern as well, that could be carved into 5mm high density foam. Afterwards, is was heat-shaped, which made the pattern more visible.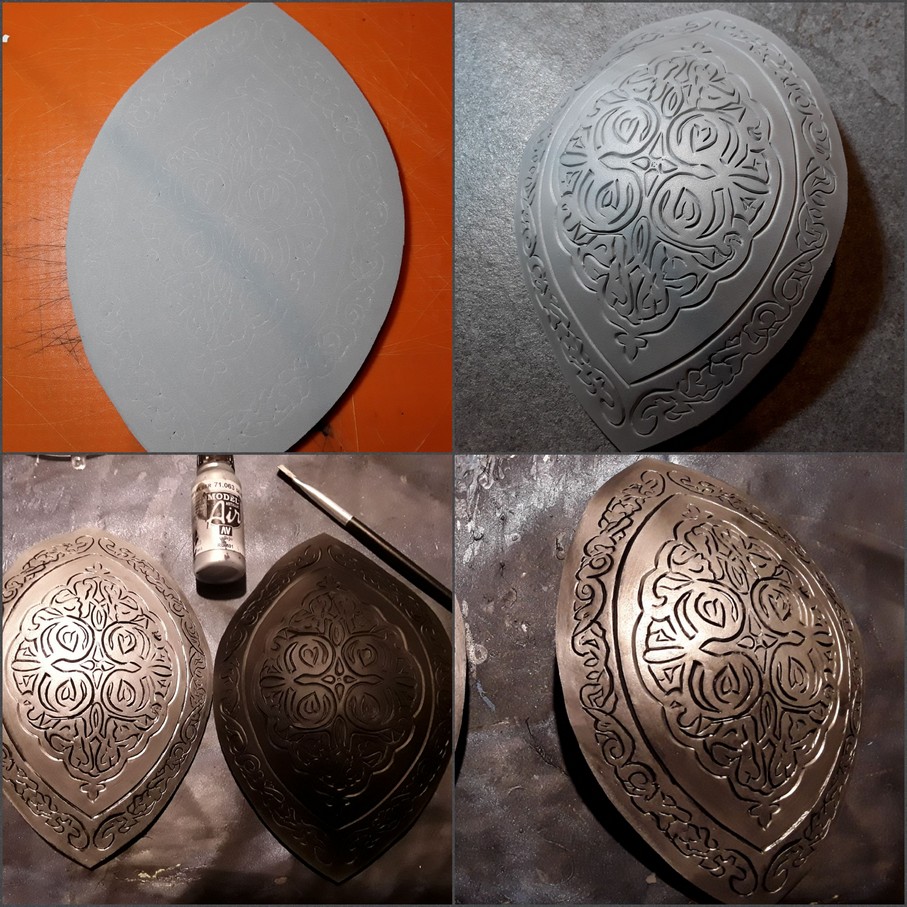 Further parts of the cosplay are namely shorts made of leftover-fabric from Yen's Main Outfit and a three-piece-skirt made of linen, that is binded with leather strips. A pair of hooks and eyes makes it very simple to put it on.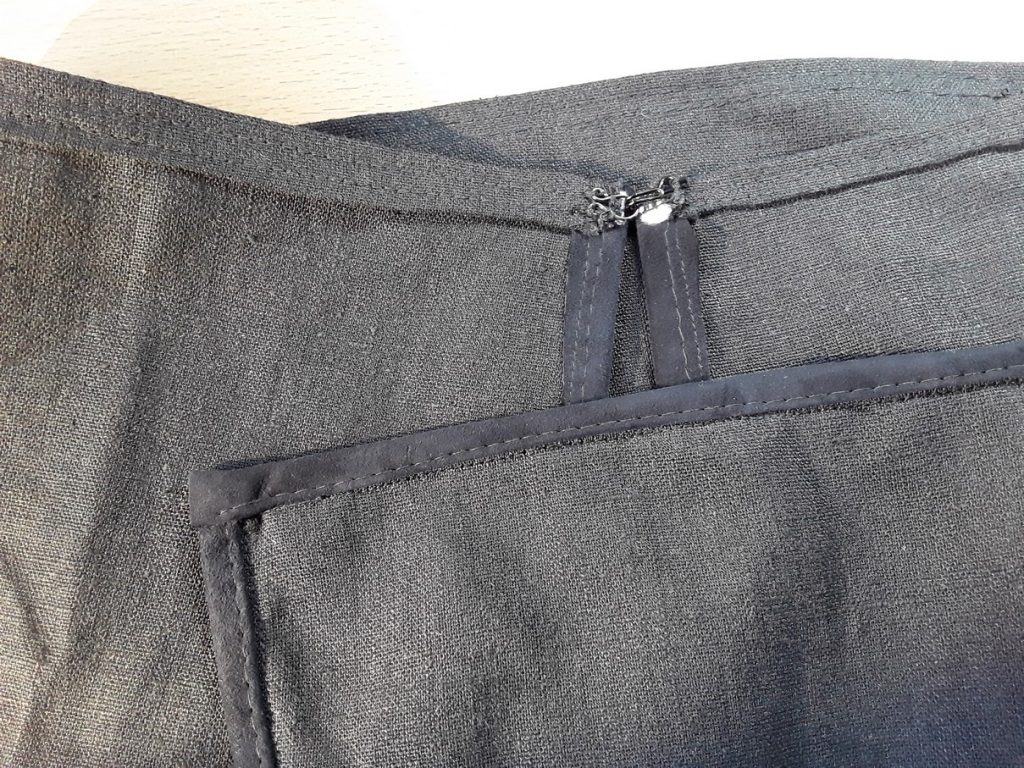 Yen's belt is a very decorative piece of the cosplay. The decorated gloves are another important part that stand out. I tried to use a 3D Pen, but did not like the result.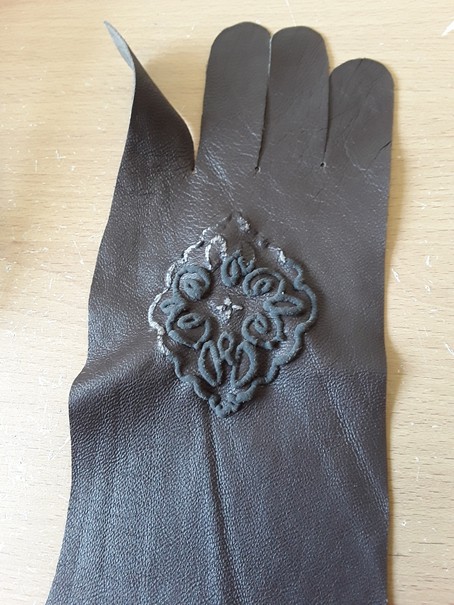 I did wear it the first time at RPC 2018, where EosAndy did take this wonderful photo.