This fashionable dress of the late 18th century is named after the divided front pieces. The upper part matches the dress, while the inserts are made of the petticoat fabric. My version is closed with some metal buttons.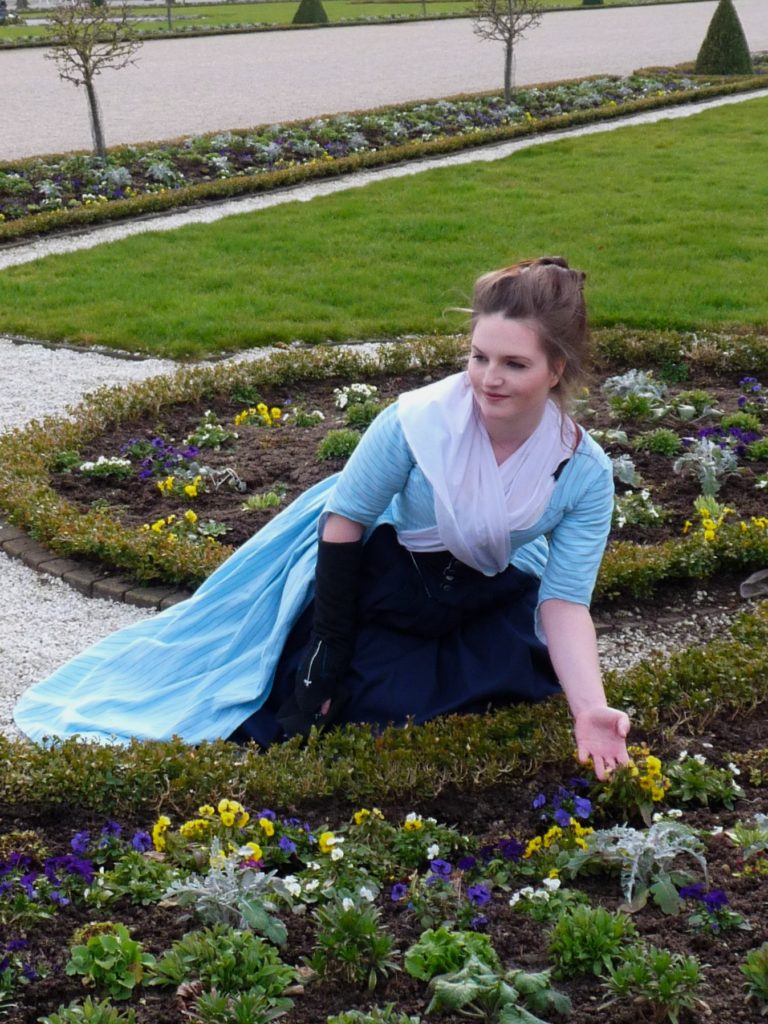 The dress is hand-sewn with linen thread and made of a wonderful striped linen I got on sale. I added a small fichu to complete the look.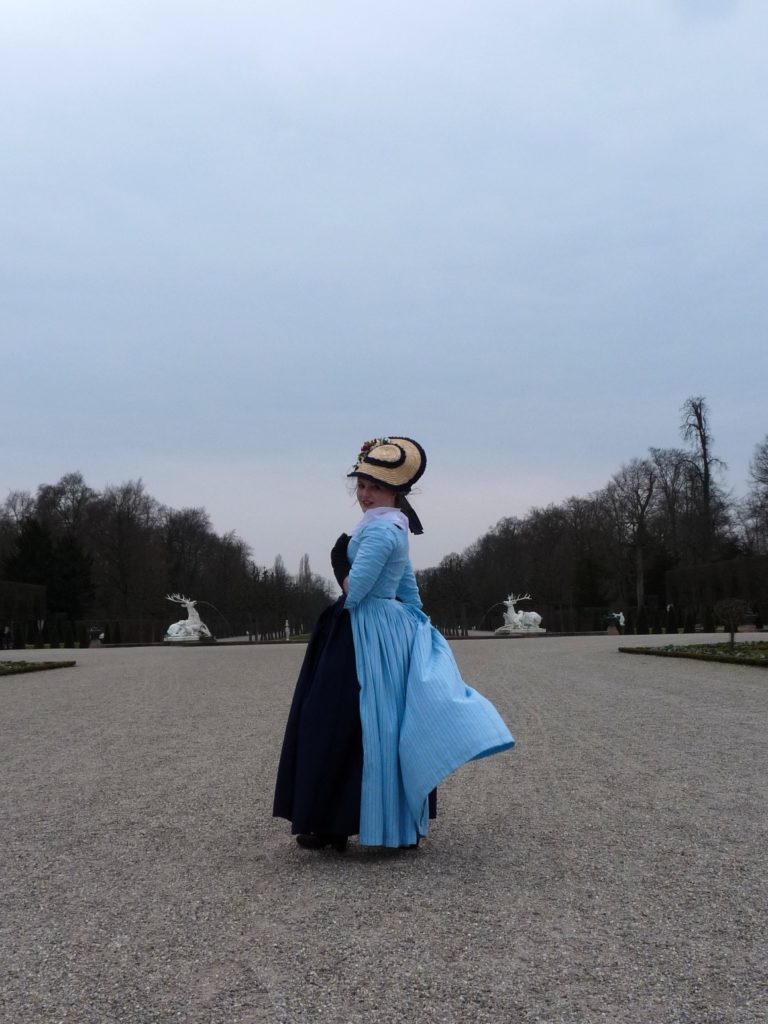 Since it was very cold this day, I did wear my woolen mittens, too. You may already know the hat, because I wear it often, but added some extra flowers this time.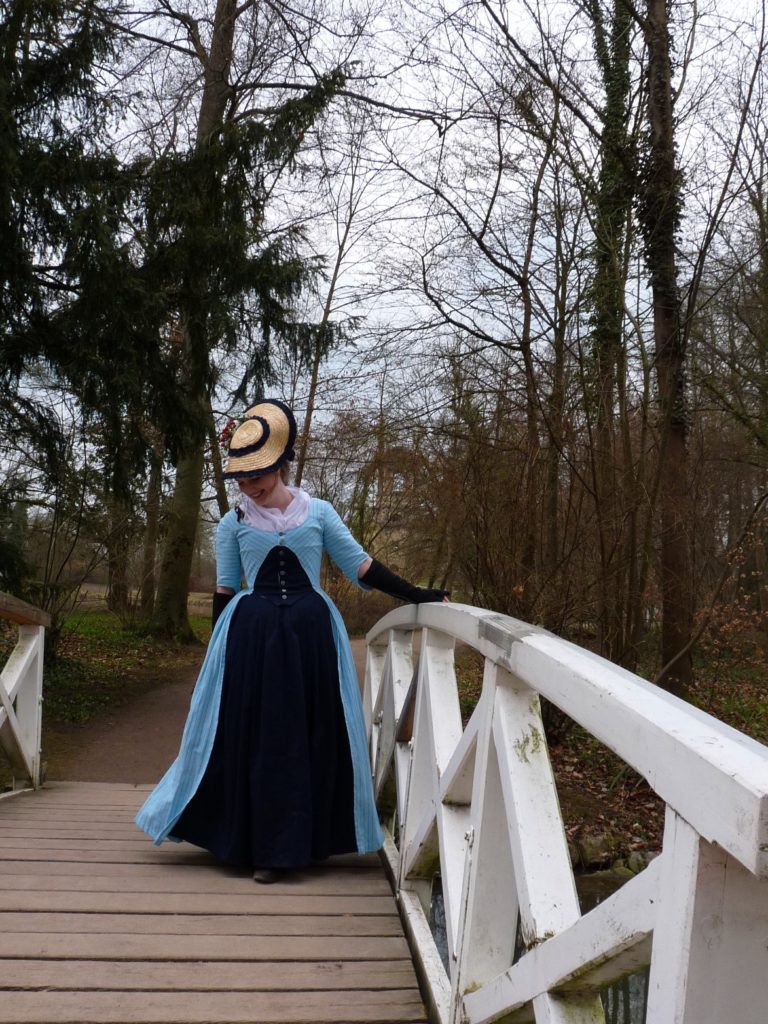 The ensemble is worn over a linen chemise, Stays after a sketch by Diderot, small underpinnings and a linen petticoat.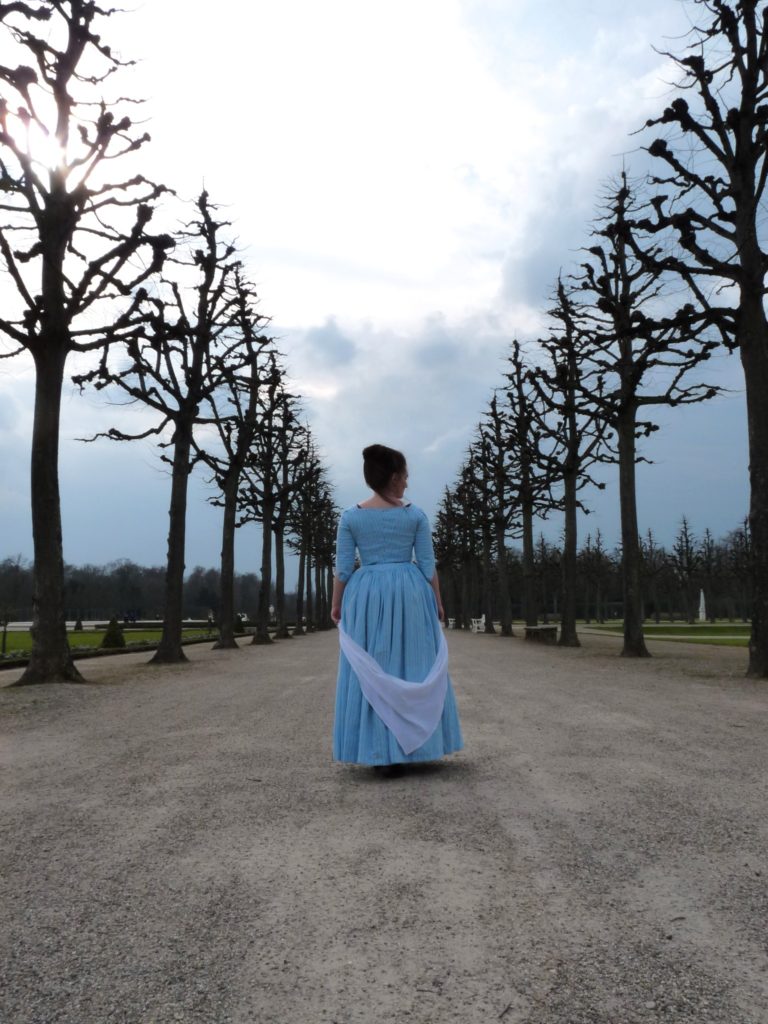 I can add some pockets underneath, too, because the blue petticoat hast wo slits, so I can reach them easily.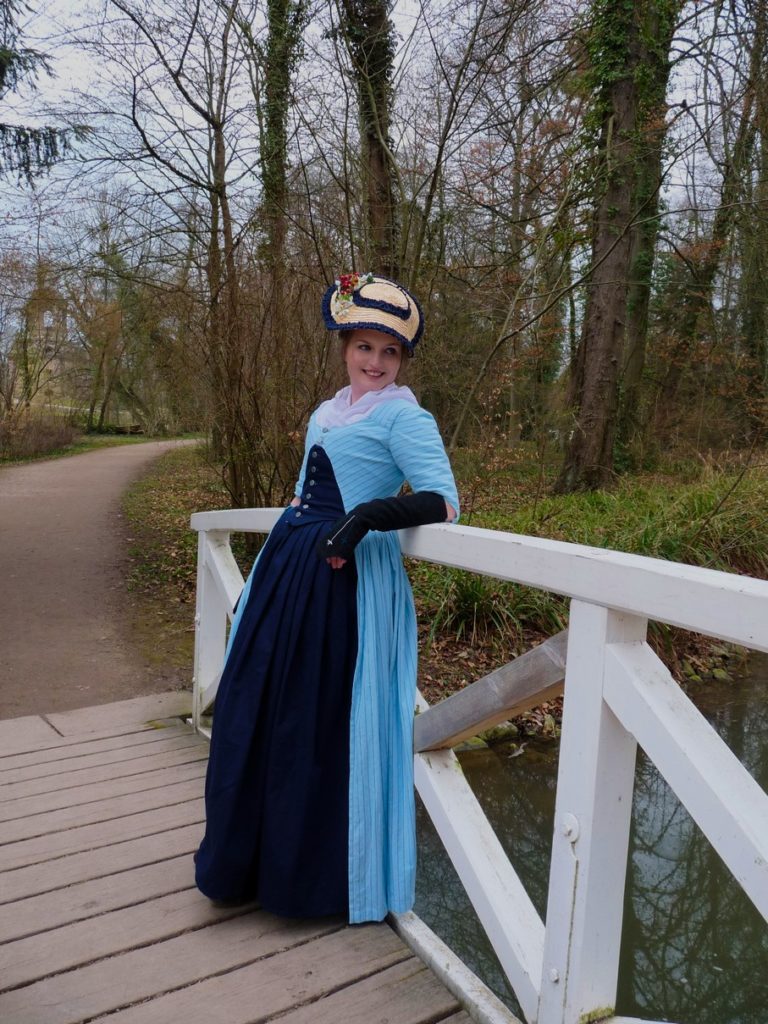 It is nearly floor-length, as is the dress. All this pieces were made by me while using historical resources.