Kahlan – Konfessor im D'Hara Stil – Legend of the Seeker Staffel 2
Hier ist meine sehr freie Interpretation von Kahlans Kleidern aus der zweiten Staffel der TV Serie "Legend of the Seeker".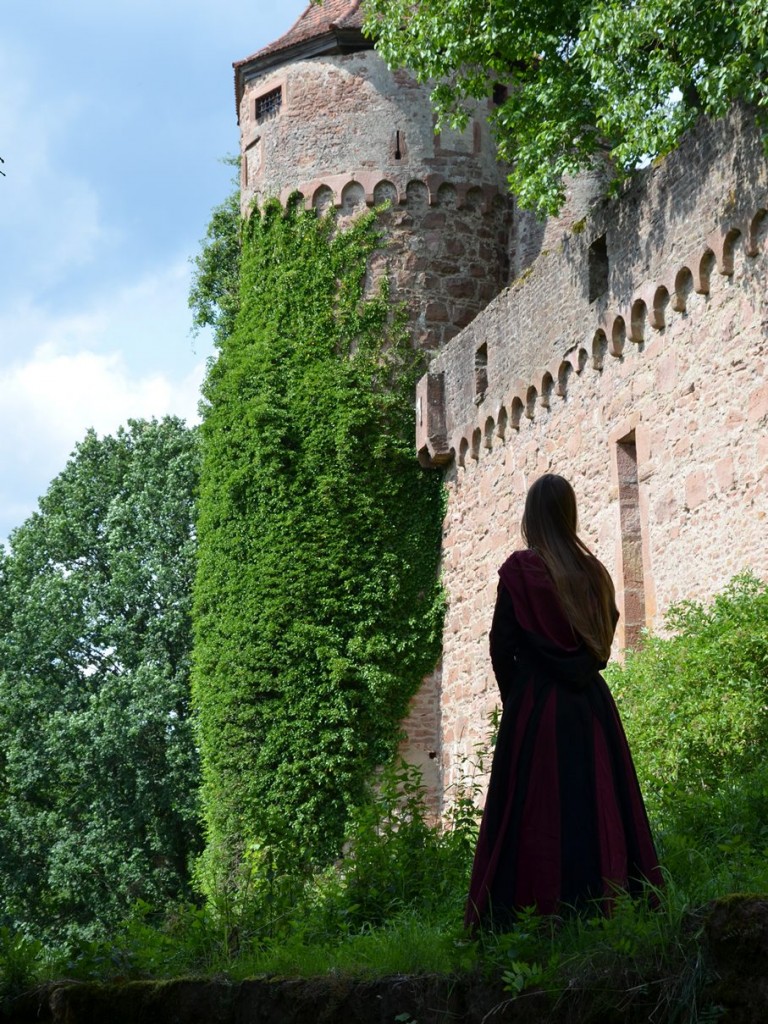 Kahlan ist dabei eine Konfessor, Teil eines sehr mächtigen Frauenordens und die Gefährtin des Suchers Richard. Mit diesem Projekt habe ich Elemente aus ihrem violetten Reisekleid und dem weißen Kleid der Mutter Konfessor kombiniert und in den Farben D'Haras genäht, welches eigentlich das feindliche Land darstellt. Typisch für die genannten Gewänder sind die geschnürten Ärmel, eine weite Kapuze und der geschlitzter reittauglicher Rock. Da sie oftmals darin kämpfen muss, habe ich die Schnürungen mit Gummibändern versehen. Grundmaterial des Kleides sind bordeauxfarbenes und schwarzes Leinen. Den Schnitt habe ich selbst angefertigt und zuvor an einem Baumwollkleid ausprobiert. Nachdem ich das Kleid sehr oft getragen habe, zeigt es leider erste Verschleißspuren.
Merken
Merken
Merken
Merken