Kahlan Confessor Dress – Legend of the Seeker
Although I wanted to make one of Kahlans dresses from Season 2 of the series "Legend of the Seeker", I ended up combining her various styles with the colors of the enemy country, D'Hara. Kahlan is a confessor and part of an ancient order of powerful women. Furthermore, she helps the seeker to save the world (again and again). Therefore, the dress must be constructed for fighting and horseback-riding: The skirt is opened at the front and the narrow sleeves are closed with elastic cord.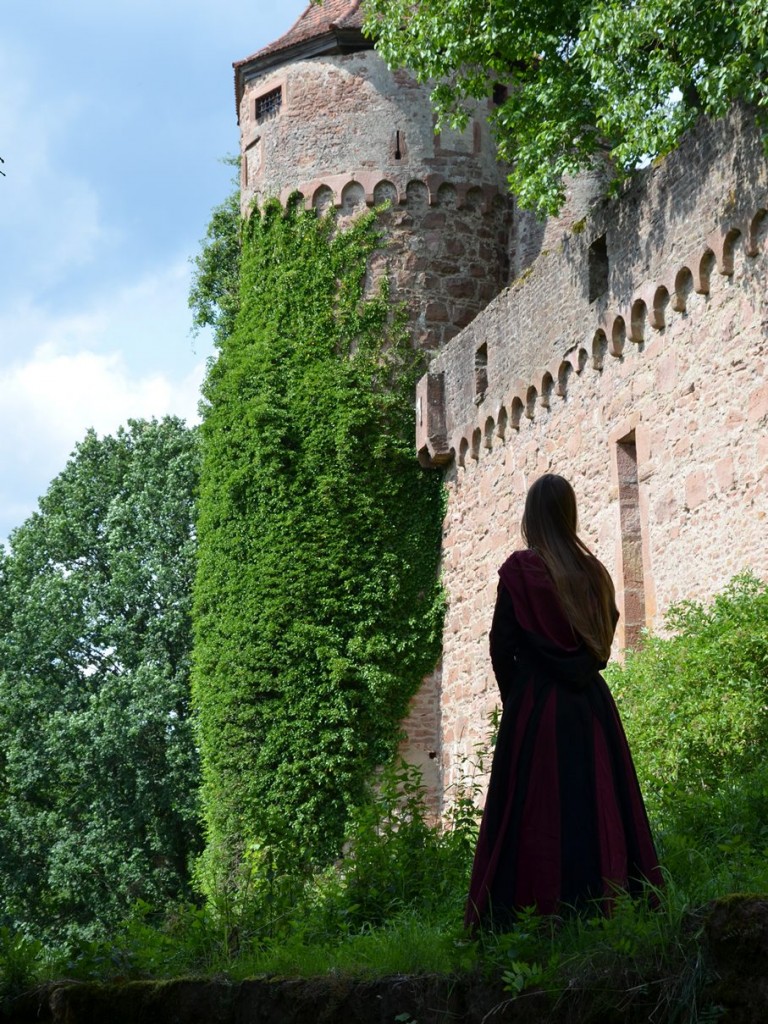 Kahlans dresses always have a big hood. To make the gown fit better, I added a lacing at the center back. The garment is made of linen and worn with leather shoes and black trousers.
Merken
Merken
Merken
Merken