1862 Riding Habit
I can date this style to 1862 very precisely, because I based my dress on an original fashion drawing shown in the Dover publication of "Godey's Ladies magazine". Since it is a riding habit, I chose green as the main color, of which the skirt and the jacket are made. Although cotton is rather unusual for a sports or hunting outfit, I used it due to the warm weather during costume events.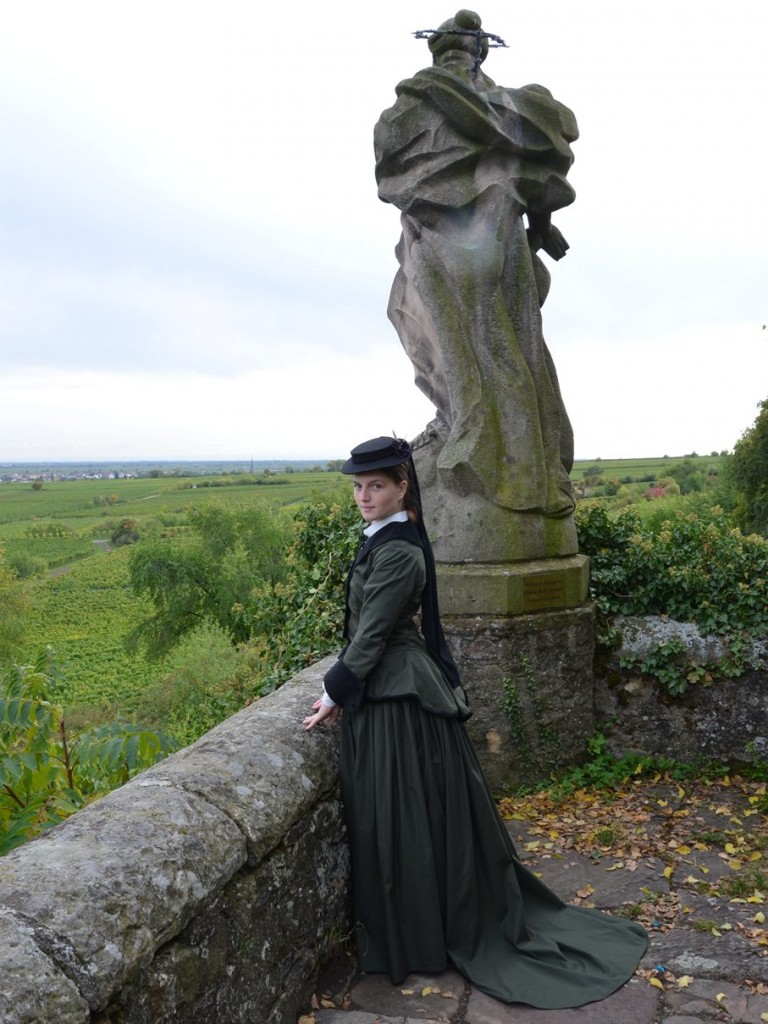 Underneath, I wear a shirt (white cotton) and a vest (black cotton), that can be seen at some points. In addition, I made a small black hat. All of the patterns were drawn by myself. The ensemble is machine-sewn.
So far I did only wear it one time during the photoshooting, but I hope to find an event this year to present it again.
Merken
Merken