Round Gown 1770s
This was my first Rococo project. It is based on various dresses, e.g. from "Costume in Detail" page 30. I created the pattern myself using "Patterns of Fashion 1" and a Simplicity pattern, although the last one is not meant to be historically accurate. Another good pattern can be found in "Fitting and Proper", which I did not know at the time I made this dress.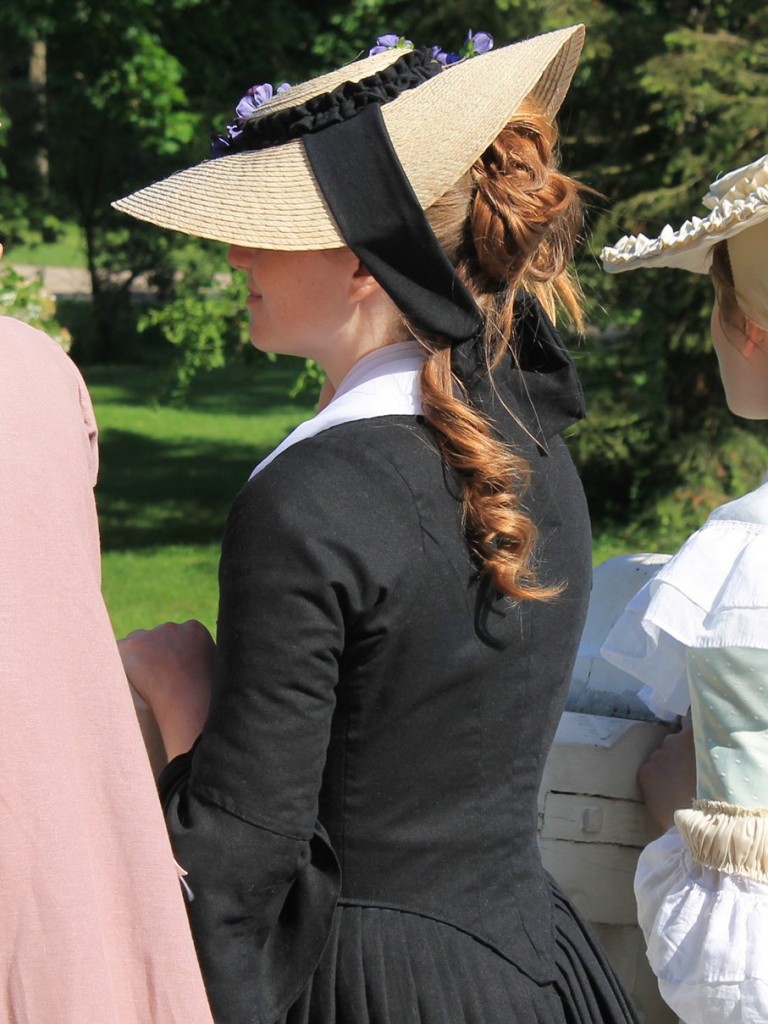 The dress is made of black linen. Only some rare examples of linen gowns survived the last 250 years, but you can find fabric suggestions in "Barbara Johnsons Album of Styles and Fabrics". In addition, the Round Gown is rare, too. Its skirt does not open at the front, so you have to close it like an apron.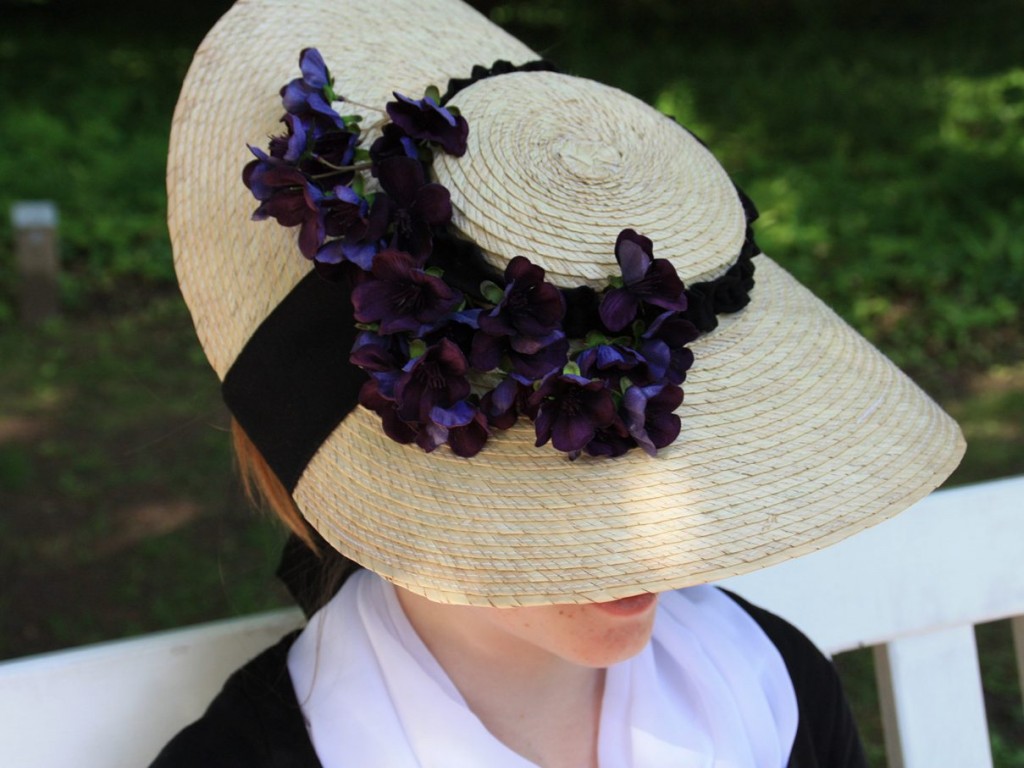 Since the dress is machine-sewn and lined with cotton (which is unusual, but not inaccurate at all) it is not a museum replica. It was my first try on 18th century costume and I am still very proud of it. In fact, did wear it very often, especially in bad weather, because it can be cleaned more easily than bright fabric. Maybe it is the most worn historical garment I made so far.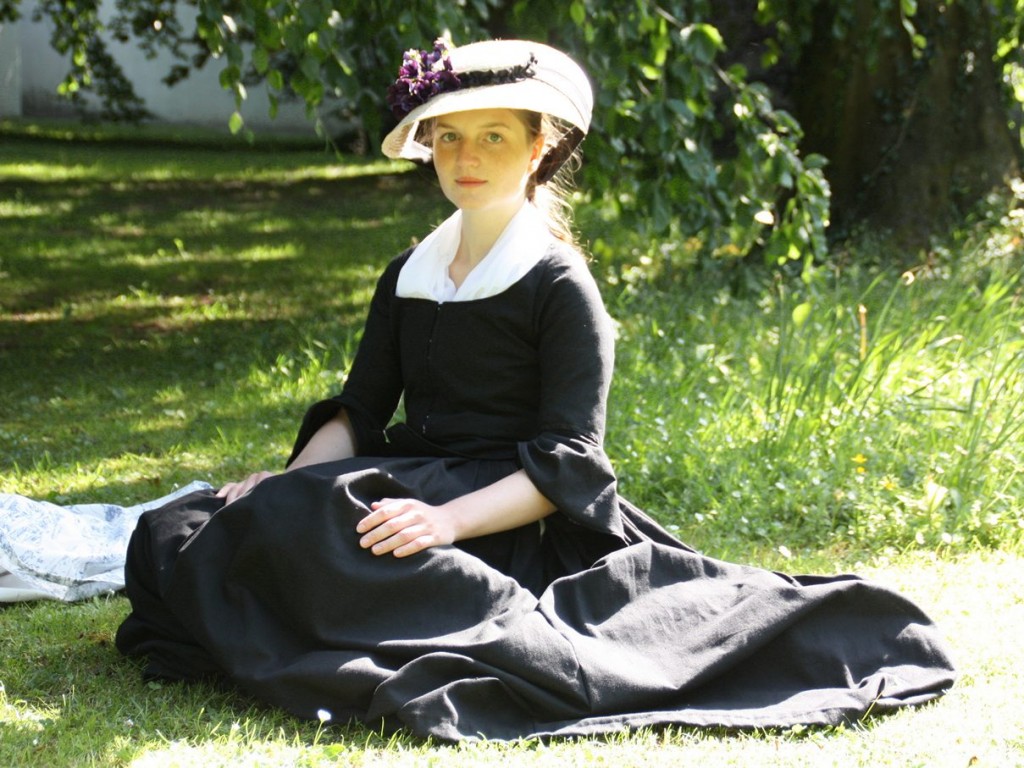 In addition to the dress, I wear a kerchief and a "Bergere"-hat. The Hat is based on some 1780s examples. Therefore, I would date it to the War of Independence. I hope you like it!
Merken
Merken