Wie der Titel bereits andeutet, ist dieses Kleid an die Serie "Game of Thrones" angelehnt. Outfits wie dieses werden dort von den adligen Damen am Hofe des Königs getragen und bestehen aus den unterschiedlichsten Materialien. Meistens sind sie reich bestickt oder verziert, was ich jedoch nicht umsetzen konnte. Erst später habe ich mit einfachem Baunwollgarn Zweige mit kleinen Blättern auf die Schulterpartie gestickt. Diese sind eine Erinnerung an mein Lieblings-Cosplay der Serie, Margaery. Obwohl die Farben des Kleides also eher an Cersei erinnern, ist dies keine direkte Absicht. Ich mochte die Kombination lediglich sehr gerne. Des weiteren habe ich einfachen Polyestertaft verwendet, da für das Wochenende des Events Regen gemeldet war.  Polyester steckt dies im Gegensatz zu Seide oder schwerem Jacquard-Gewebe sehr leicht weg. Da das Event, die Hanami, im japanischen Kontext stattfindet, habe ich mit dem Gürtel zudem ein paar asiatische Akzente gesetzt. Dadurch wird das Kleid, das im Grunde nur eine verlängerte klappentunika ist, ganz einfach zusammen gehalten. Als Blickfang habe ich die weiten Ärmel in Kontrastfarben gefüttert. Im Gegensatz zu den Originalkleidern der Serie habe ich die ebenfalls farblich abgesetzten Keile etwas nach hinten verschoben. Gefüttert wurde das Oberteil mit schwarzer Baumwolle.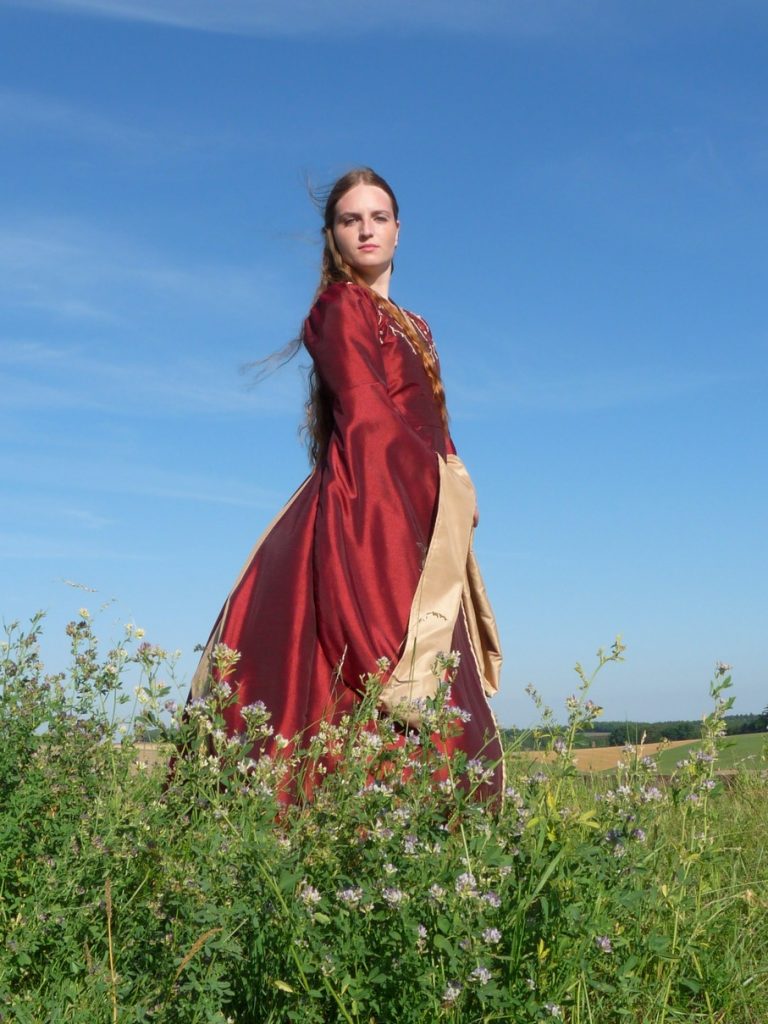 Hier findet ihr zwei Anleitungen zum Nähen desselben Kleides:
Vielen Dank an Egor fürs Fotografieren! Außerdem möchte ich euch noch dieses Gruppenbild von unserem Game of Thrones Shooting zeigen. Bloody-Rose hat ihr Daenerys wedding dress komplett selbst genäht.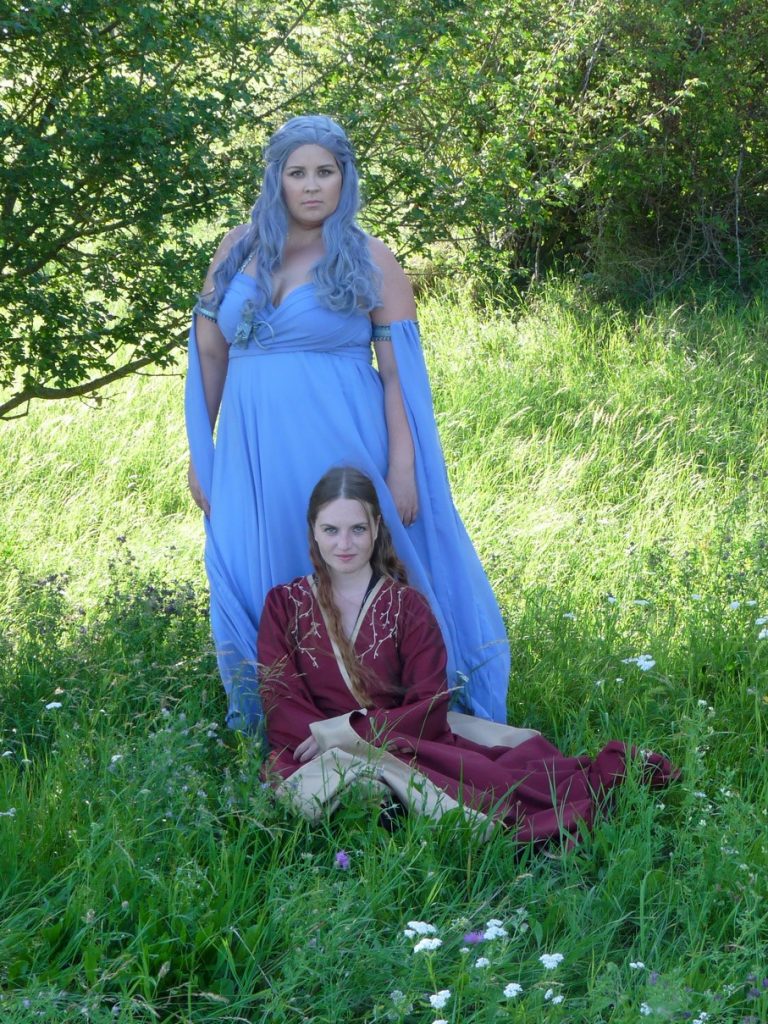 Mittlerweile habe ich zwei weitere GoT Kostüme gefertigt:
Merken
Merken
Merken
Merken
Merken