This was my first dress inspired by the series "Game of Thrones". It is based on the dresses the high-born women of Westeros wear in Kings landing. Although the colors are those of Cerseis dresses, I did not want to cosplay her character, because I feel much more comfortable when wearing Margaerys style.
The gown is made of two colors of polyester taffetta. Normally, you would use fabric that is more heavy or lined silk, but on the event I wanted to wear it, the wheather was very rainy from time to time, so I was happy to have a dress that cannot be destroyed by rain. The dress opens at front and is hold in position by the huge belt inspired by asian traditional dress. To highlight the huge sleeves, they are lined in a contrasting color. In contrast to the original dresses, the gores are in the back of the dress. I made an embroidery that looks like some branches of roses.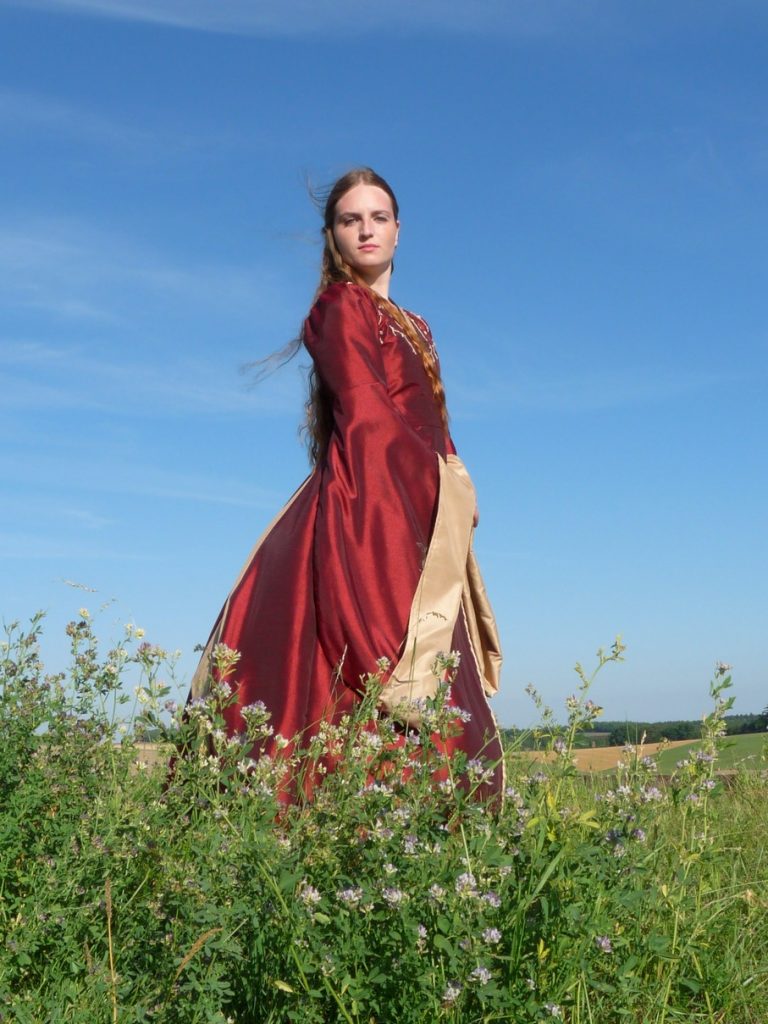 I wrote some instructions for creating a dress like this yourself, but they are in German. I hope to translate them to English some time in the future.
Thanks to Egor for taking the Photos! Here is another great photo together with Bloody-Rose in her Daenerys Cosplay. She made this wonderful Daeny wedding dress herself.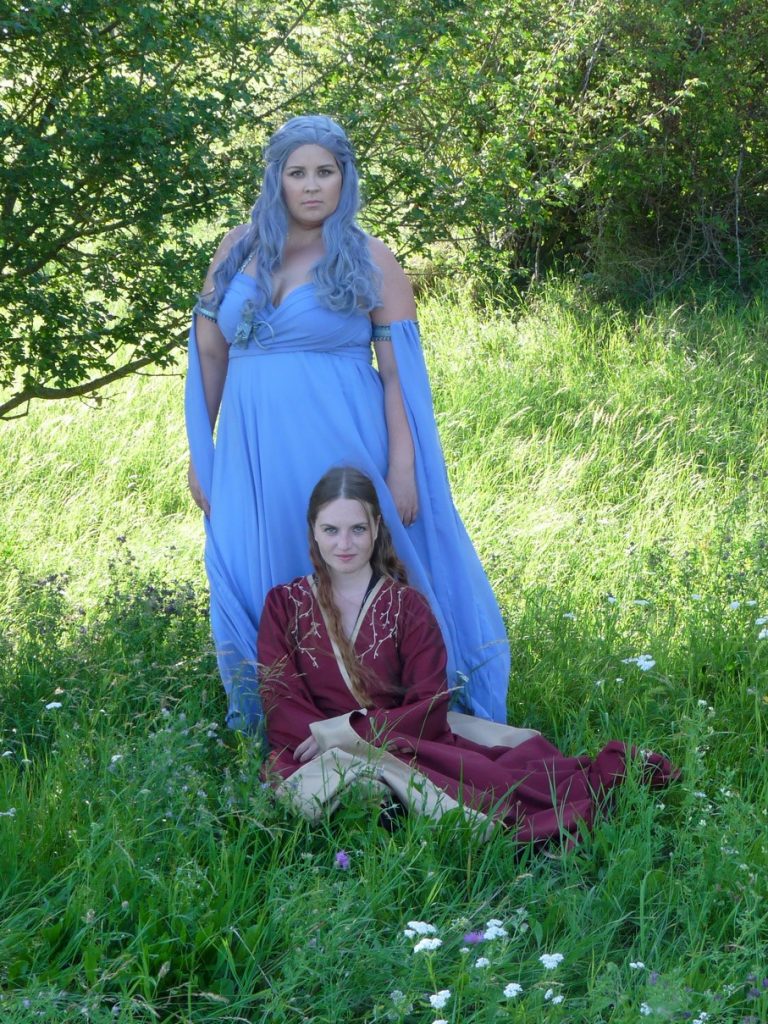 In the last years, I did two other costumes based on the outfits of Game of Thrones.
Here you can see my black Margaery dress:

And this is my own interpretation of the Dothraki style:
I hope you like it!
Merken
Merken
Merken