After 3d-modelling my crinoline in Blender, I had to sew a dress to go with it. I decided to buy a tartan fabric of 100% wool. The aim was to sew a skirt with flounce and a long-sleeved bodice for the colder months. Since I only had 4 metres (about 4,5 yards) of fabric, there was not much room for mistakes.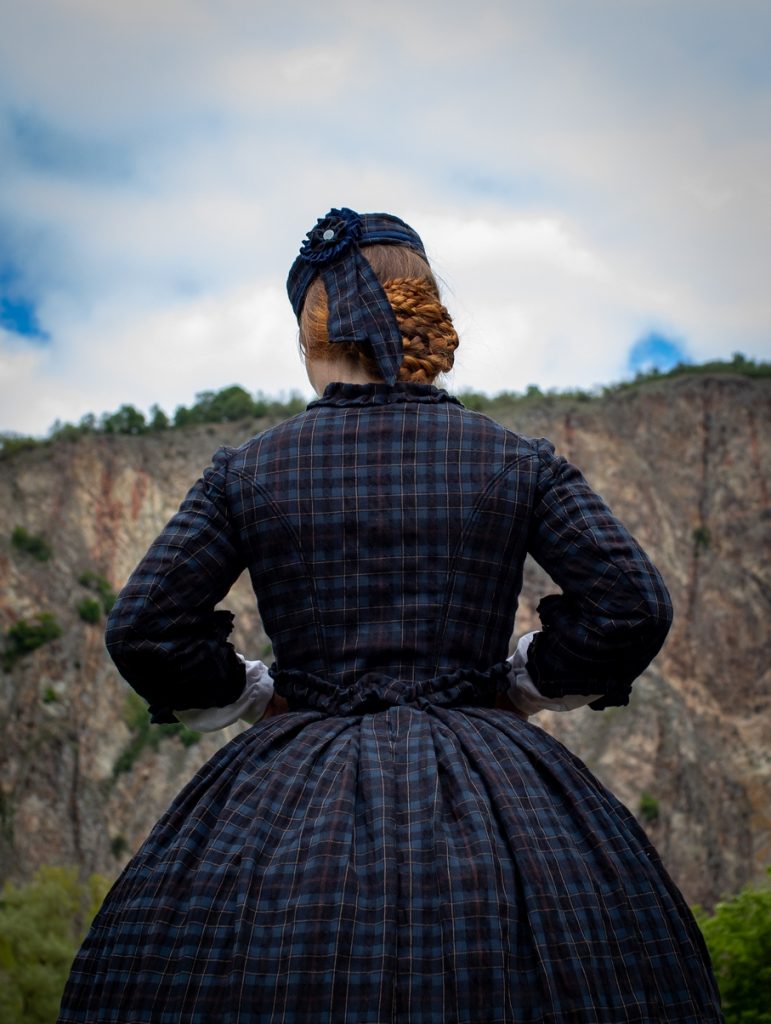 I took a well-known ensemble from the Museum of London, that is also included in the second part of Patterns of Fashion, as an inspiration. It is dated to 1861-63. With the help of the measurements given in the book, I drafted my own pattern. Although the fringe helps to create the impression of a separate vest and bodice, it is all sewn in one piece (both versions existed). The sleeves of the blouse are also directly attached to it.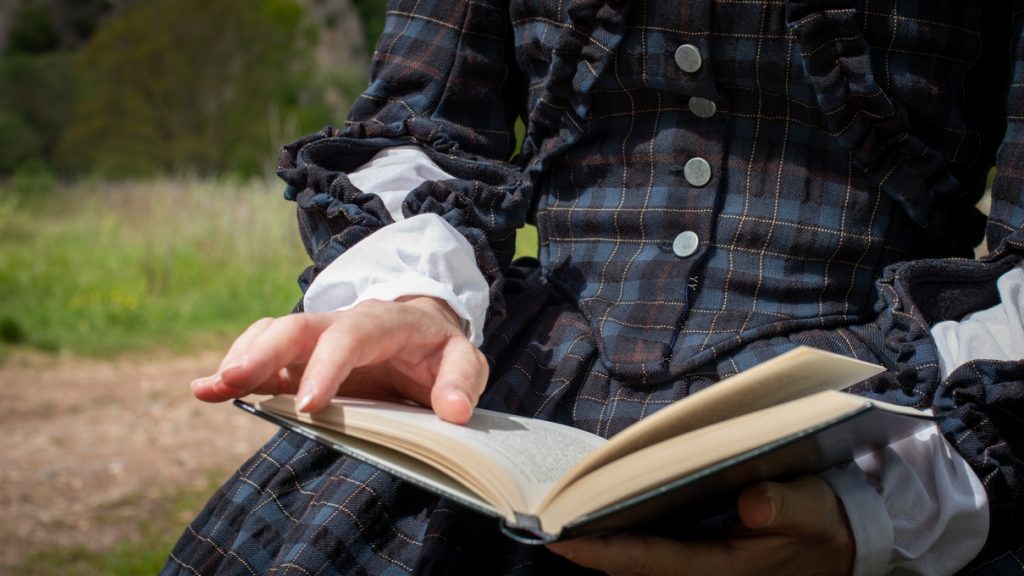 By lining it with a strong cotton fabric and an additional layer out of wool I already achieved a very sturdy garment. It is closed with buttons.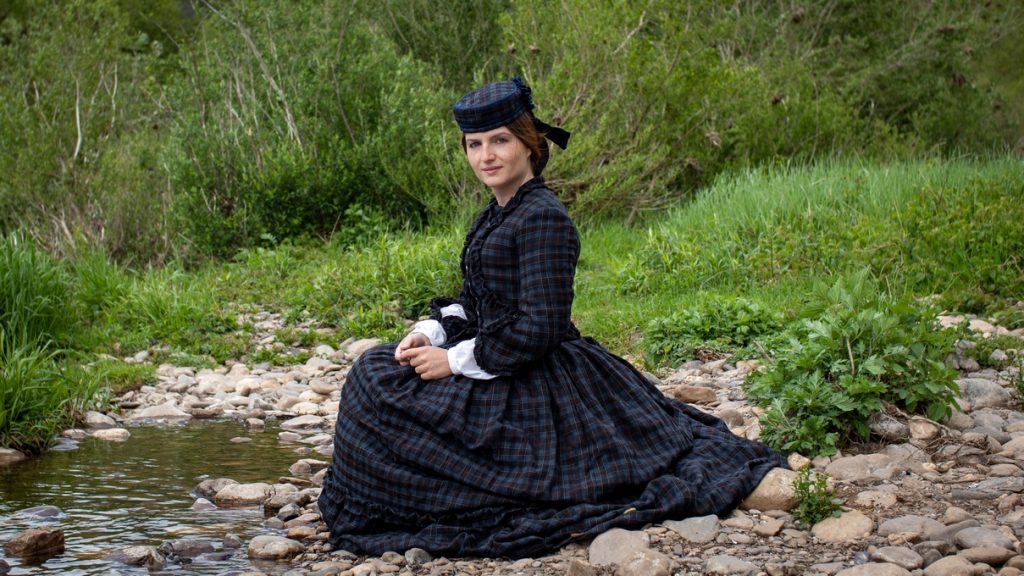 In contrast to the bodice, the skirt was not sewn to resemble the ensamble from the book. Instead I went with a deep flounce shown on a fashion plate. I wanted the tartan patter nto run parallel to the floor, so that the difference in length in back and fromt had to be hidden in the waistband. It is closed with hooks and eyes.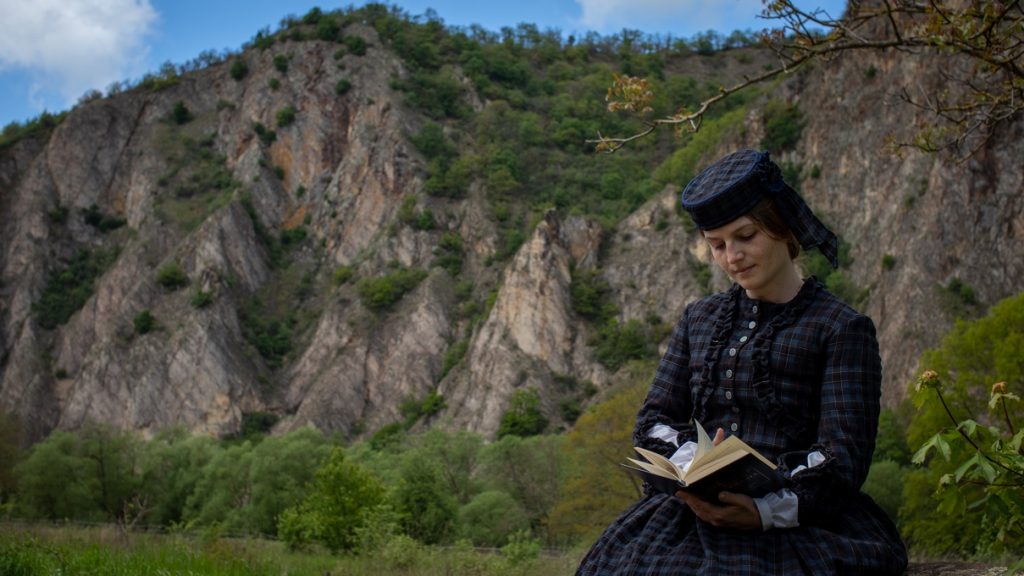 In order to prevent the hoops from showing through the fabric, I wear it over two petticoats. An additional third one is worn underneath the crinoline to provide warmth and protect from unwanted insights on windy days. The asymmetrical crinoline shape tends to tip to the front, which is prevented by wearing a small pad between crinoline and my butt.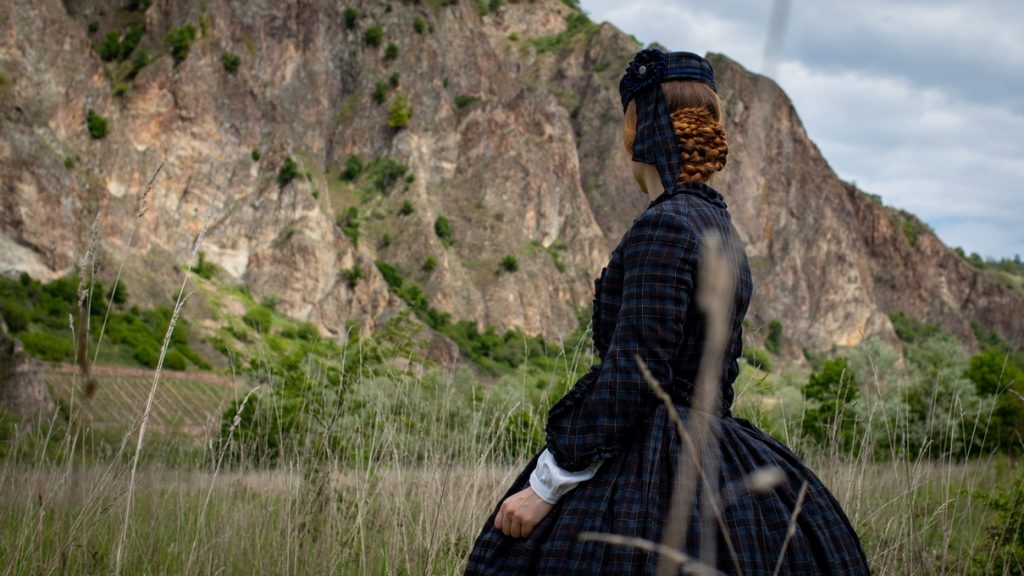 For the correct historical silhouette, I wear a corset over my linen chemise. In fact this one was only recently finished and worn the first time. It passed the test and I am very happy about it. Of course, I also had to sew a hat to go with the outfit.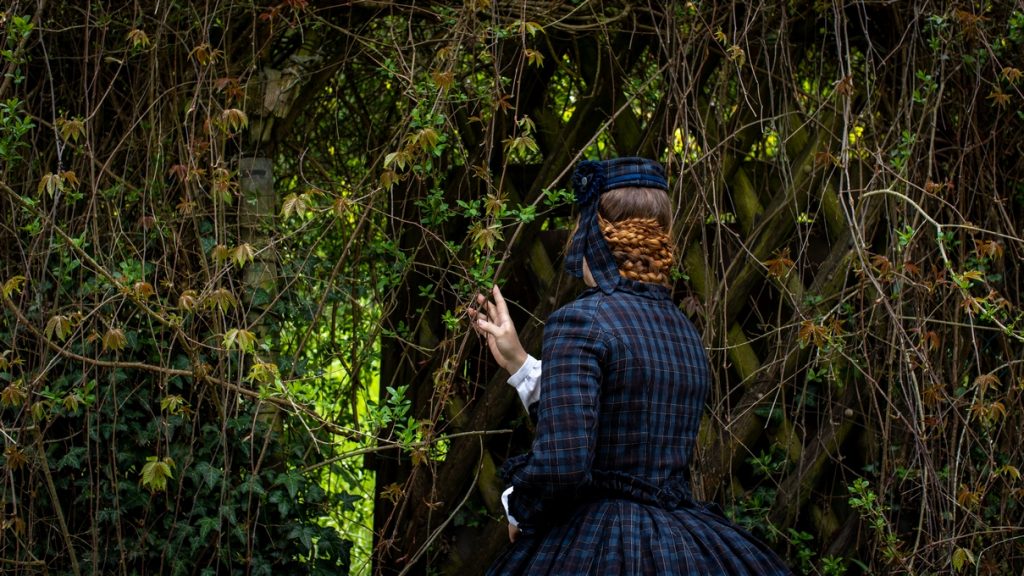 Although the main parts of the dress were sewn with a machine, it did not save me from some handstitching here and there. By the way, I only used stitches that were possible on the early sewing machines of the period.
To sum it up, I am very happy about the dress, and I am so pleased on how photographer Franke managed to show all the details on his photos. Another huge thank-you goes to Nils, who organized the photoshoot. I am pretty sure this is only the start of a whole closet of 1860s dresses.