This page is part of a three-piece project consisting of a basic skirt and three different bodices. While the other two are made for day and evening wear, this one was designed for attending a ball. Combining several bodices with one skirt was a commonly used method for saving fabric. In addition, I sewed two overskirts to vary the look of the bottom half as well.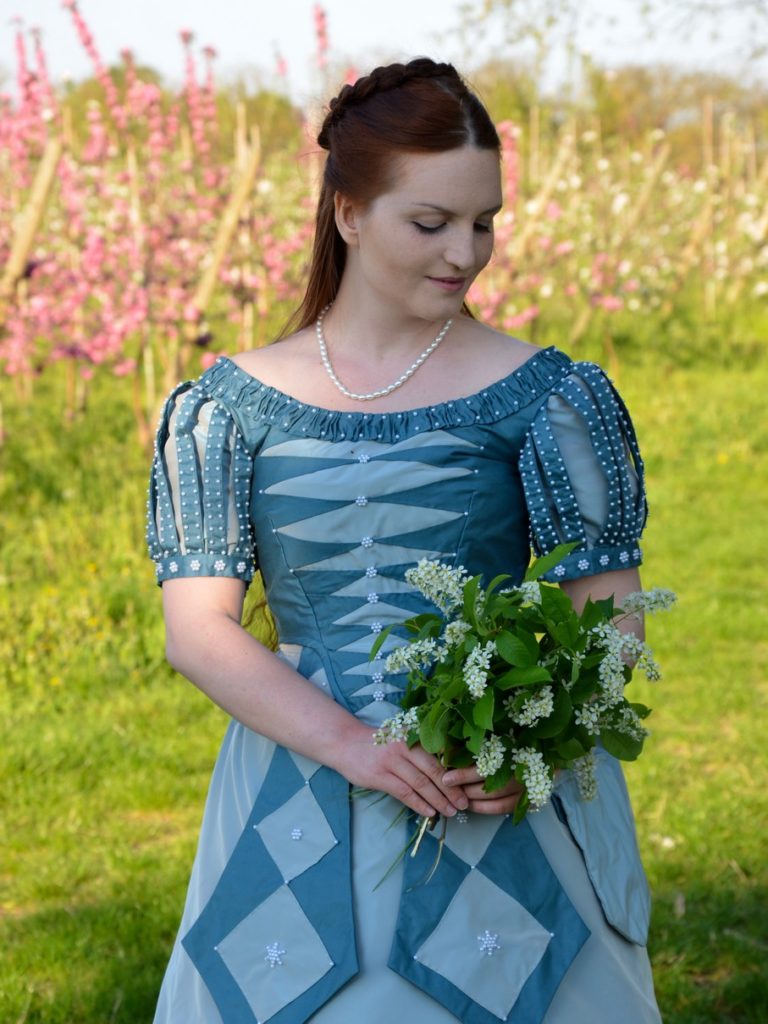 The page's title already mentions this style's main purpose: Ball gowns were the most elaborate dresses with lots of decoration. In this case, it meant sewing about 1200 acrylic pearls to the fabric. They extent to the alternative overskirt, which was designed especially for this combination. In contrast to other styles, the neckline could be very wide.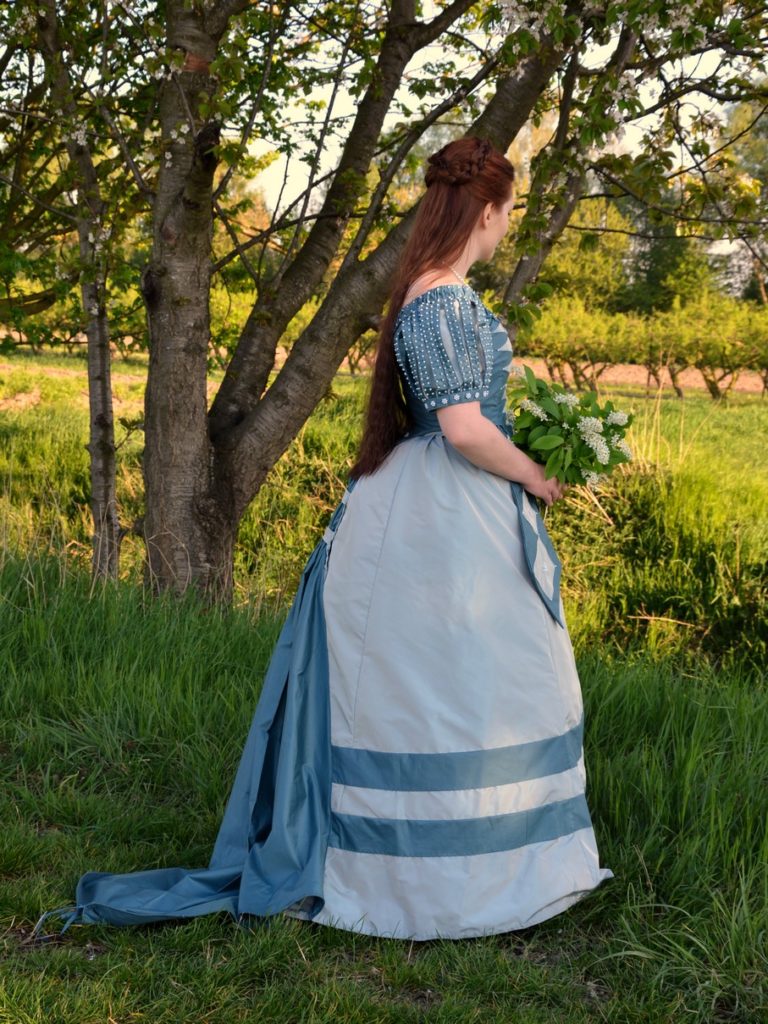 The overall design was inspired by baroque fashion, which reminded me of late 19th century historicism that used to copy earlier styles, mainly known in architecture. By adding a layer of cotton lining, it was possible to insert some boning. The bodice is closed by lacing through handsewn eyelets, so that I need some help with getting dressed in contrast to all other layers (chemise, corset, bustle, bustle pad and petticoat).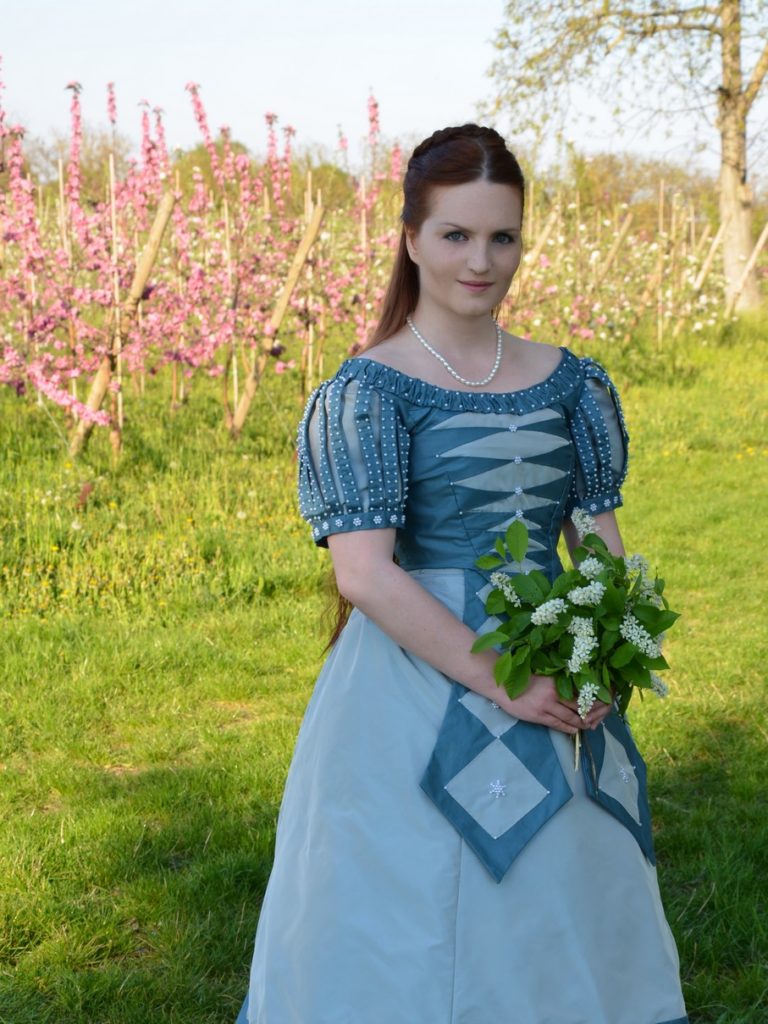 The rather hard outline of the bustle are softened with a thick petticoat and an additional pad on top. This early 1870s style is much more slender than the huge 1860s crinolines and already focuses on the rear section.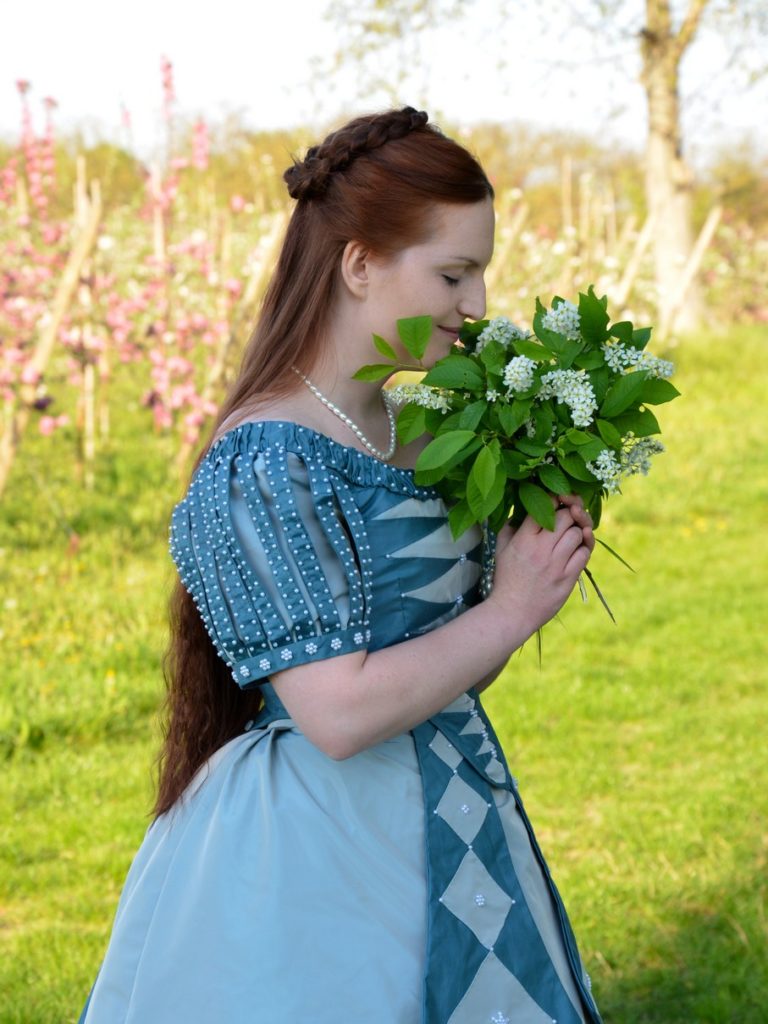 To balance the wide neckline, I added some jewelry made of glass beads. In order to make it easier to dance, the skirt's train can be looped up. All layers mentioned above were completely made by myself. Have a look at the other bodices as well: day dress and evening style.