This page is part of a three-piece project consisting of a basic skirt and three different bodices. While the other two are made for day wear and for attending a ball, this one was designed for semi-formal evening occasions. Combining several bodices with one skirt was a commonly used method for saving fabric. In addition, I sewed two overskirts to vary the look of the bottom half as well.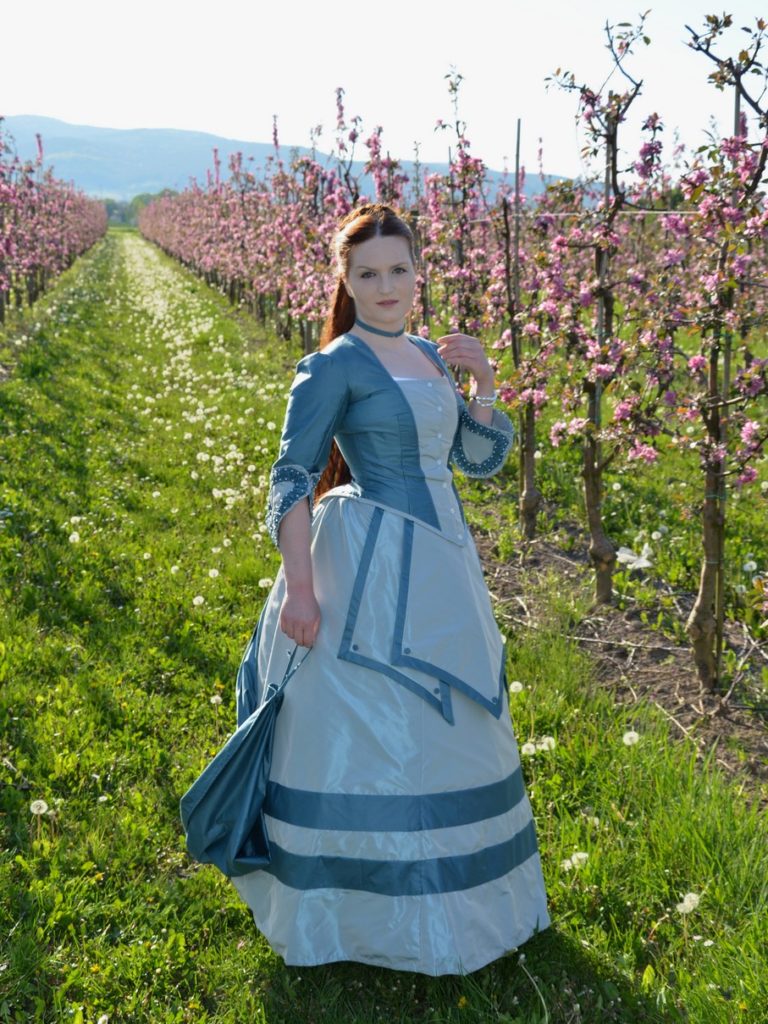 Styles with a moderate neckline and sleeves ending at the elbow were popular for evening wear, for example when attending a dinner. They were more elaborate than day dresses, but not as fancy as ballgowns. It is closed with hidden hooks and eyes.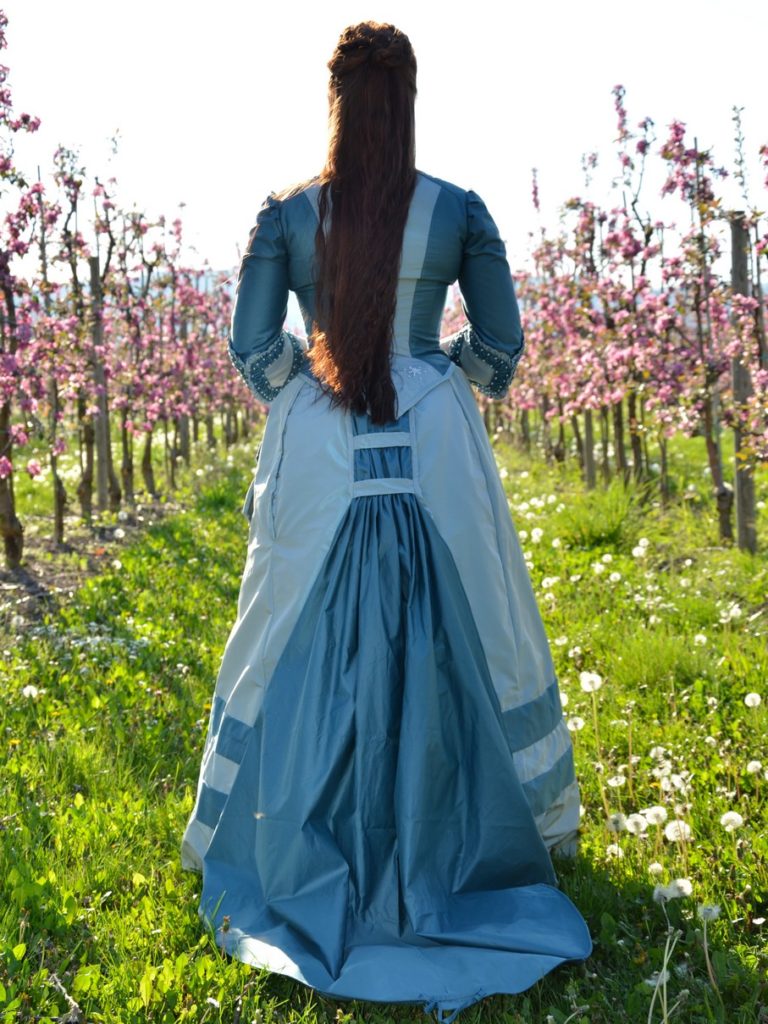 On 1870s fashion, the focus is clearly at the voluminous back. I even extended it by adding a train that can be looped up if required. The colors on the skirt are reversed to the ones on the evening bodice for a more divided design.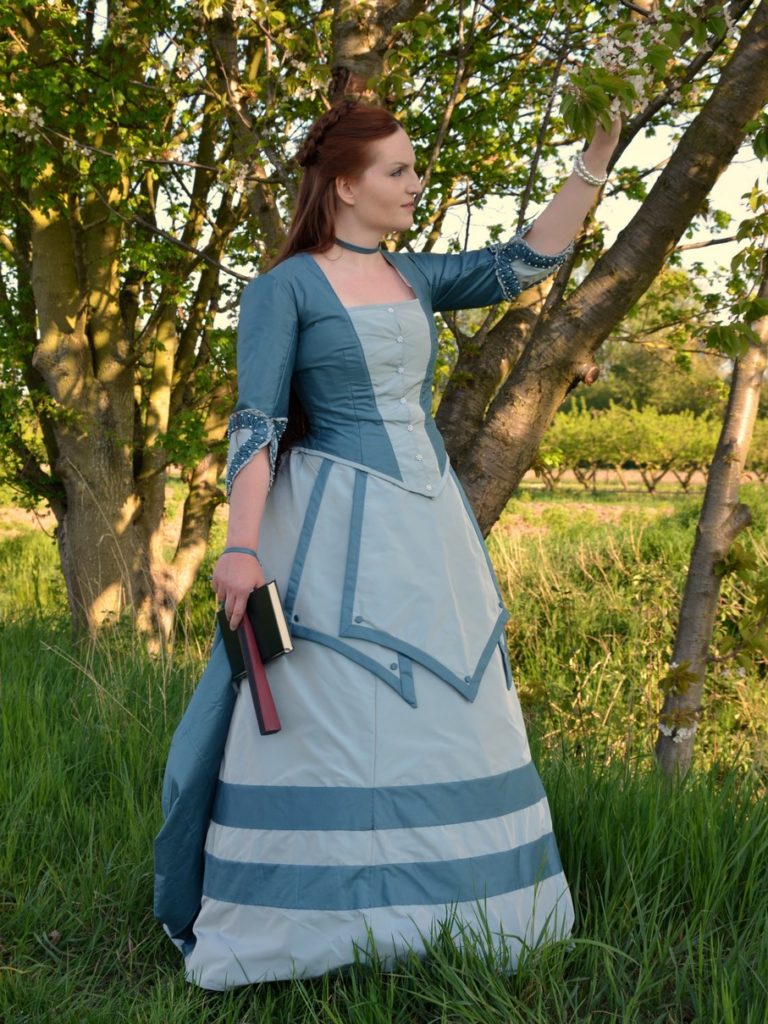 Since the fabric is rather thin, I added a cotton lining to the bodice that also contains some boning channels. However, most of the tension is on the corset, so that the upper layers should not take any damage. Underneath a chemise protects the garments from my skin. The neckline can be altered to fit the various styles of the 1870s.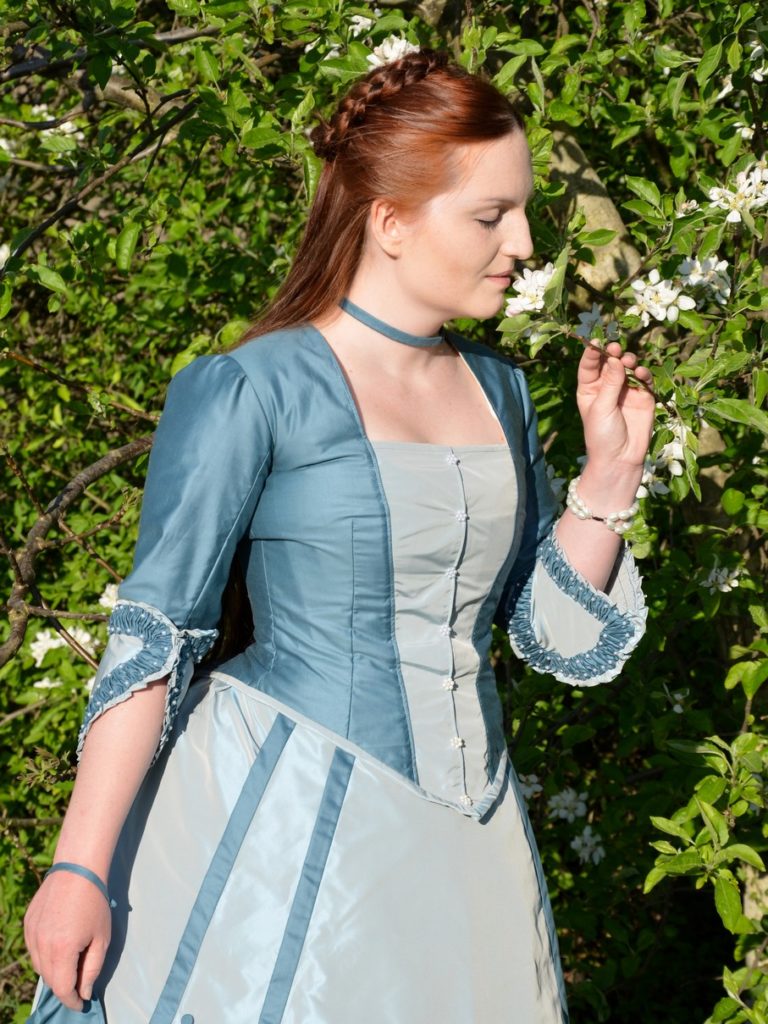 The skirt's shape is mainly supported by a bustle, that gives a more slender look than the huge ones of the last decade. In addition, the upper part is already enhanced with several boning channels. The outlines are softened with the help of a rather thick petticoat.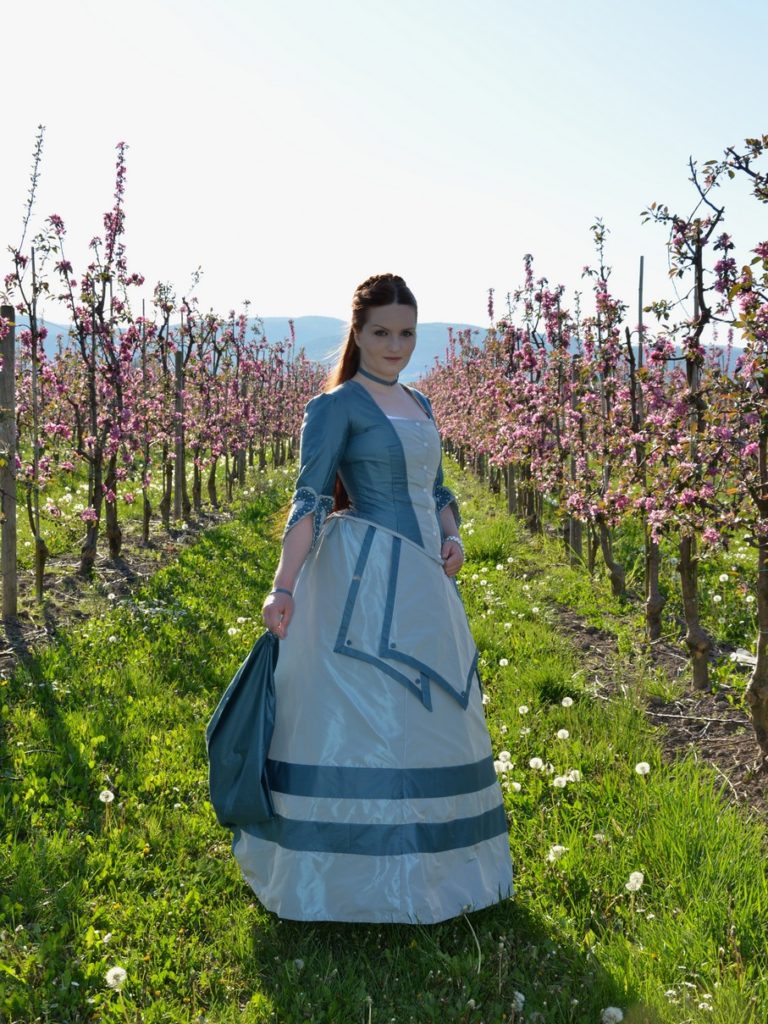 To complete the look a wear a bracelet of glas pearls and a simple strip of fabric round my neck. You may also notice the small purse attached to the skirt. All of the pieces mentioned above were completely made by myself.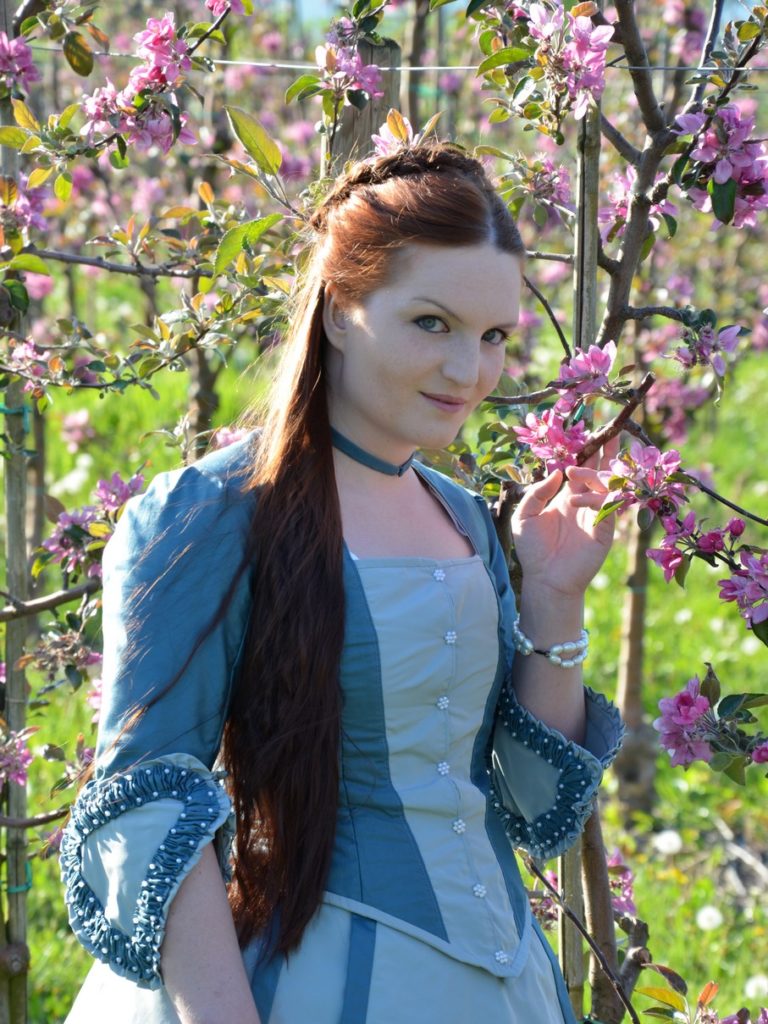 Please have a look at the other styles as well: day wear and evening bodice.