Like so many projects before, the inspiration for this one was taken from "Patterns of Fashion 1" by Janet Arnold and "Costume in Detail". The later gowns of the 18th century contain numerous seams in the back, which I wanted to copy. They are mostly closed in front of the bodice instead of using a stomacher.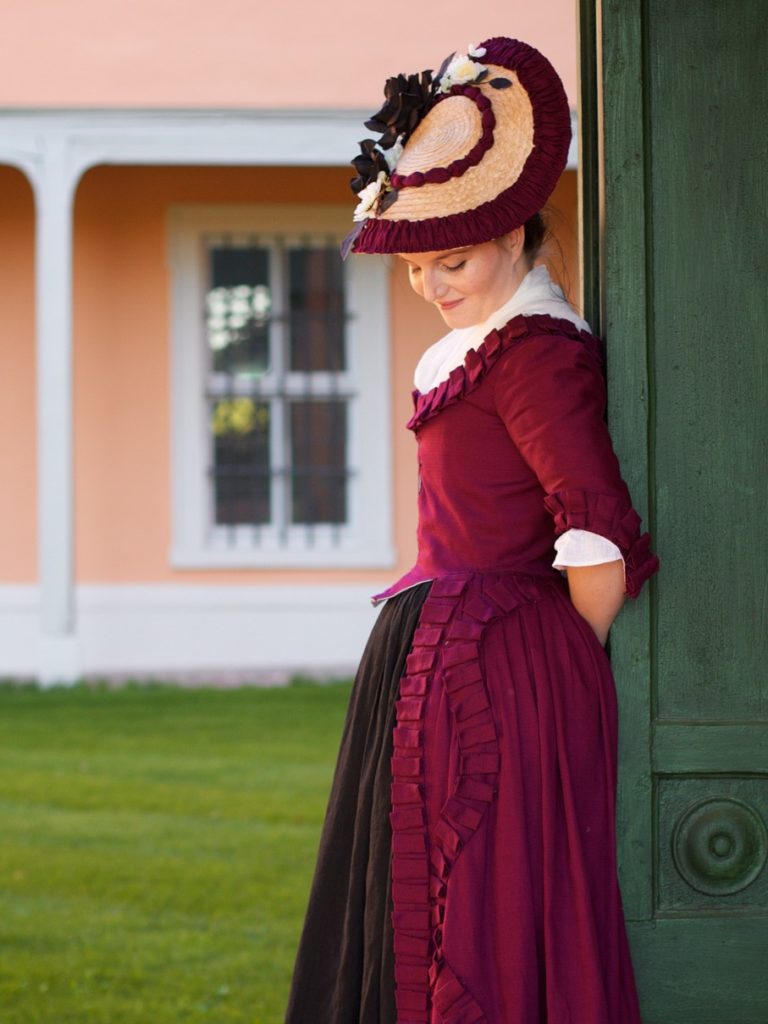 However, I did use some style elements normally found on earlier garments, such as the large trim on the skirt. The fabric is taken from a curtain (Ikea), that has a rather large structure woven into the cotton. By the way, the leftovers were used to create the first Dark Souls cosplay.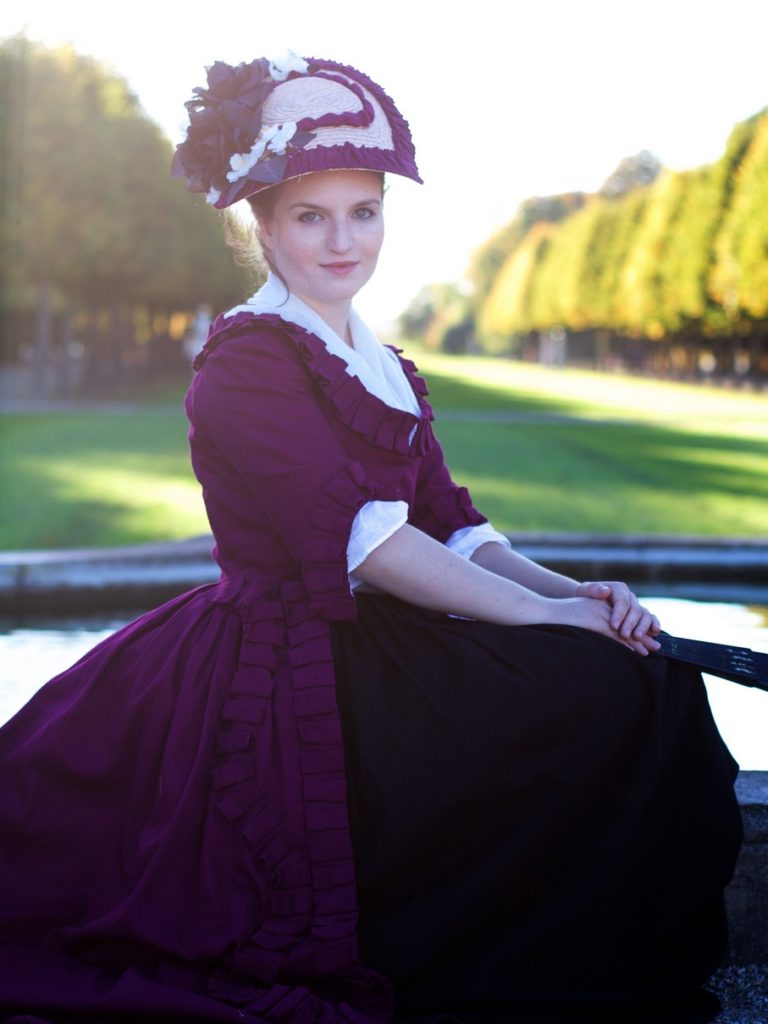 As always, I sewed the dress entirely by hand using linen thread in white and darker colors. The techniques are shown in "Costume close-up", which was very helpful for me. The lining is made of white linen, while the petticoat was taken from my Outlander project. You can see a small fichu in the neckline.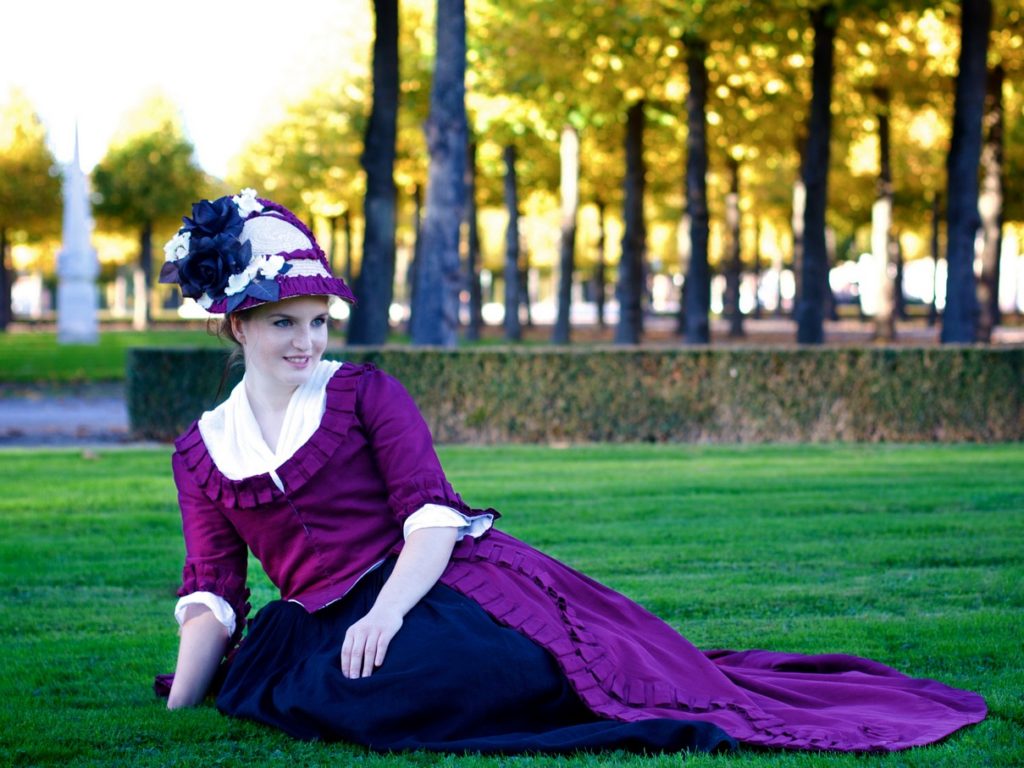 To complete the look, I styled a hat, that used to be a flat round piece of straw normally used on the dining table. By using a lot of water and a round piece of wood, I managed to craft the crown and decorated it with flowers and ribbons afterwards.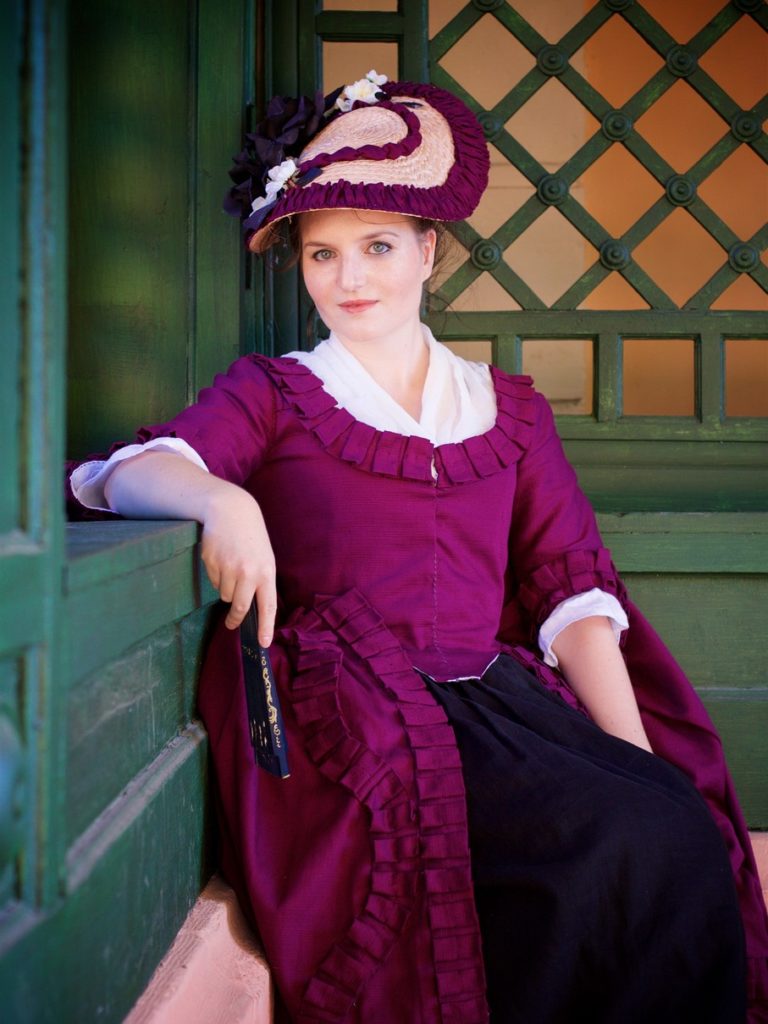 In order to achieve the period silhouette, I wear my linen chemise, the stays based on sketches by Diderot, some padding pillow, stockings and the brown leather shoes I usually wear with my 18th century stuff.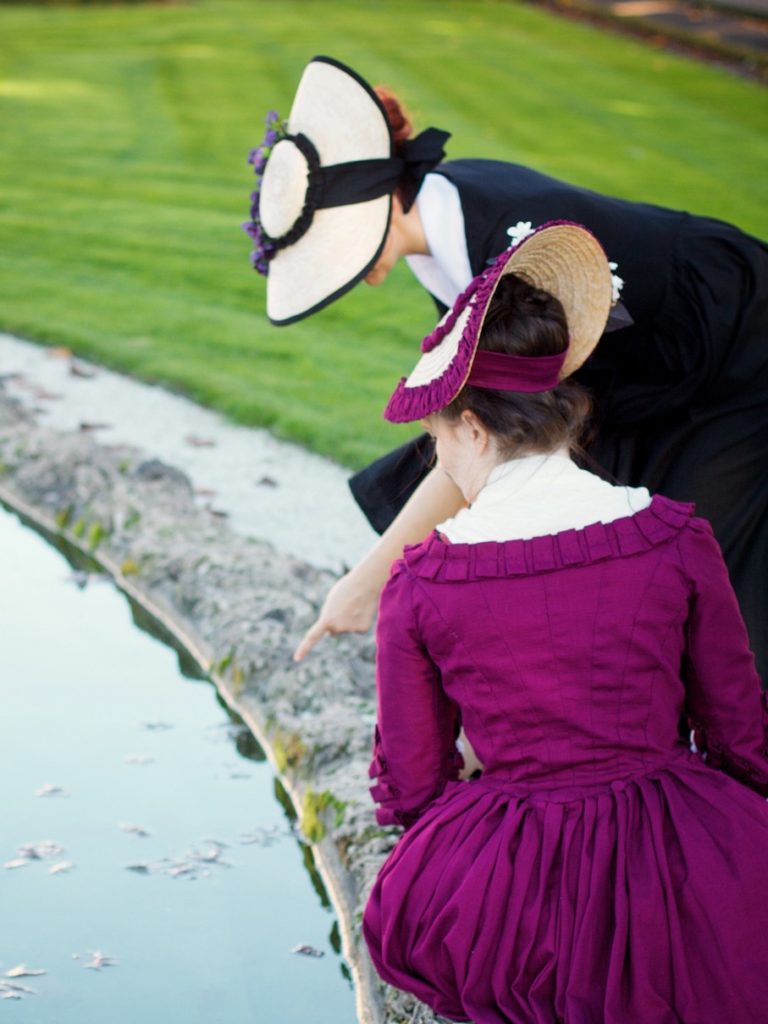 The  photos were taken at the castle gardens at Schwetzingen by talented photographer @exjayes (Link to Instagram). Thanks a lot! I am so proud of how they came out. You may have noticed that the other dress on the photo is my first Rococo dress, presented by @makea.kilpikonna (Link to Instagram).