This site mainly features new photos of an old dress. It is the Anna Strong gown inspired by the series Turn. However, I wanted to keep both photoshootings separate.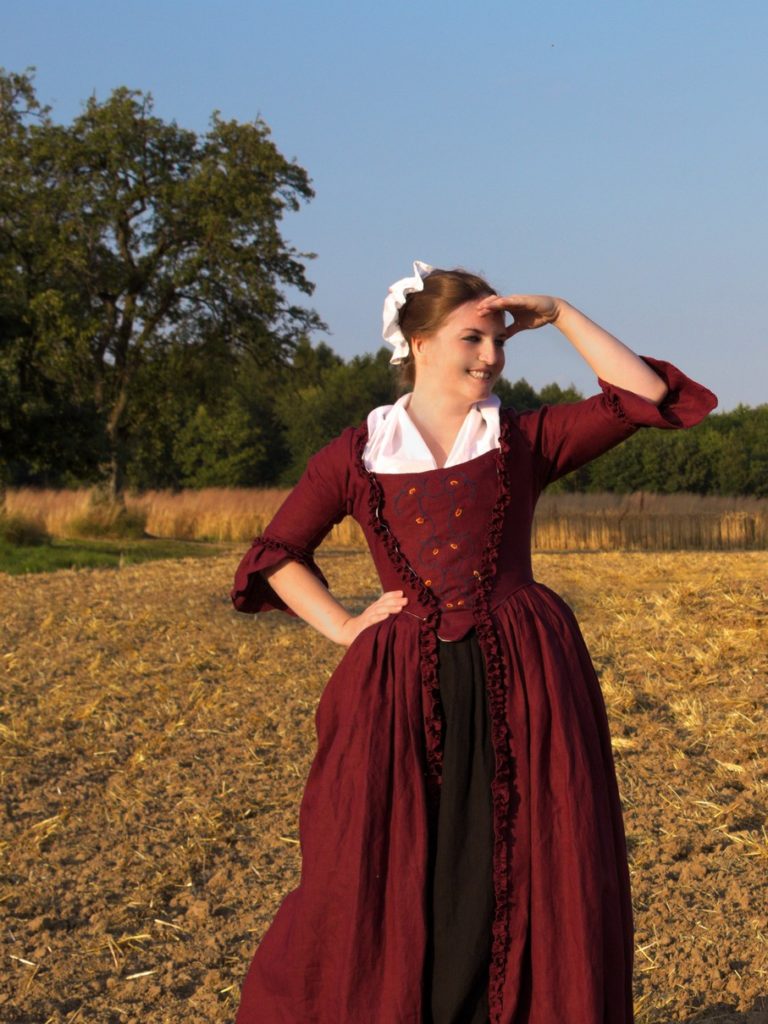 Therefore, this page only includes some basic inspiration. My main source was the book "Costume in Detail", so that it was more historically accurate than the movie version.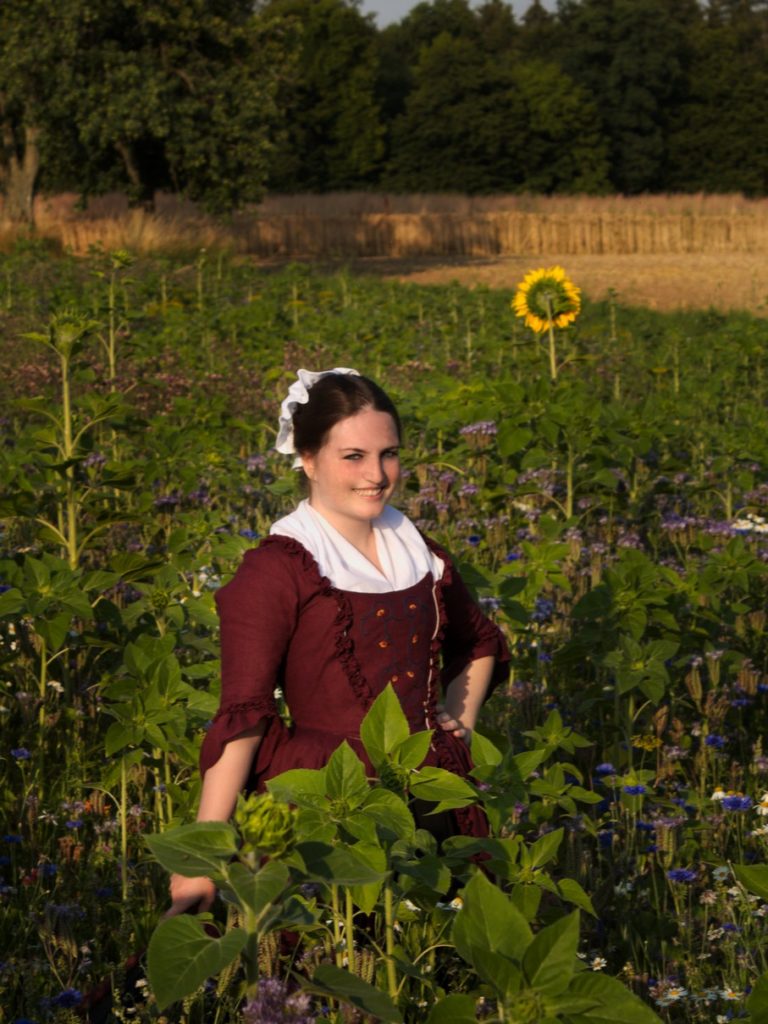 The dress is made of linen, lined with white linen, and embroidered with woolen thread. All this work was done by me without a sewing machine.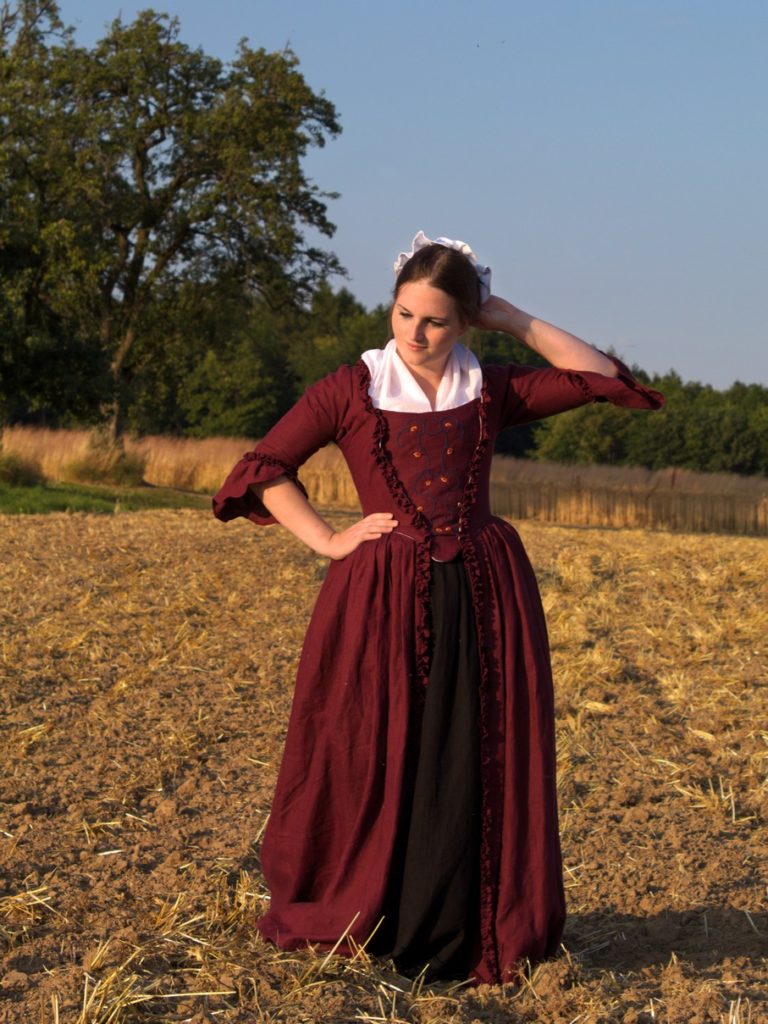 These wonderful photos were made by my boyfriend.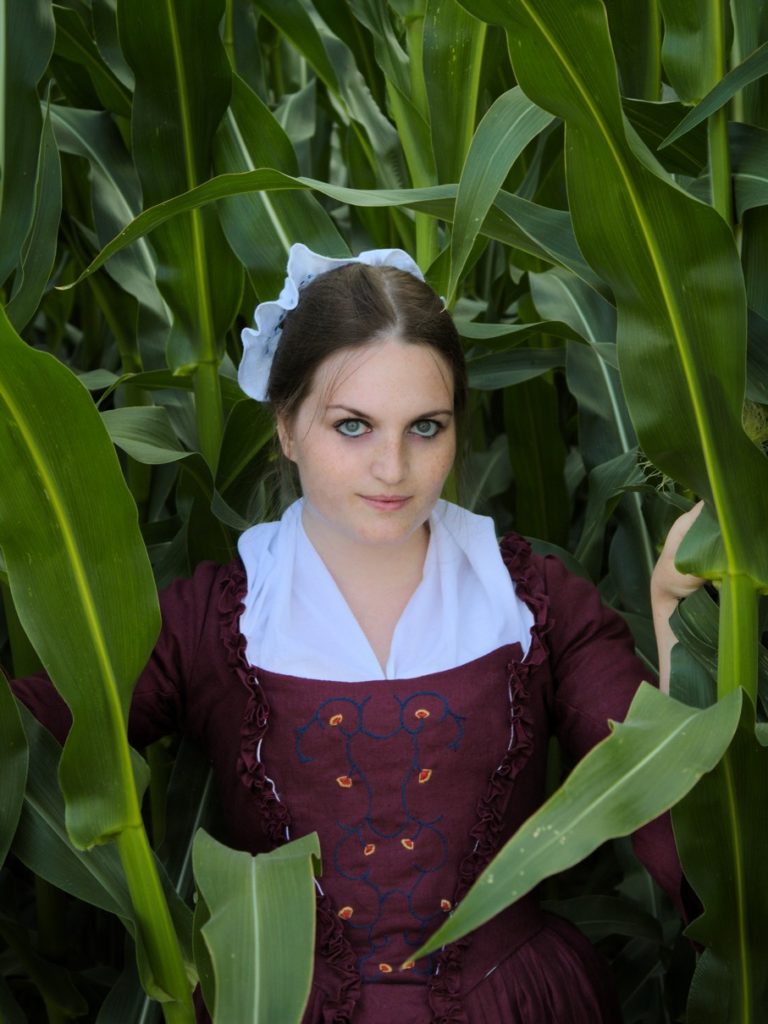 Although we do not had many of the american fruits and vegetables in 18th century Germany, I wanted to take some photos in the crop field, because the series takes places in America.