To be guarded against the cold temperatures of medieval markets taking place in winter, I decided I need a new dress made of wool. This fabric has a nice texture and keeps me very warm.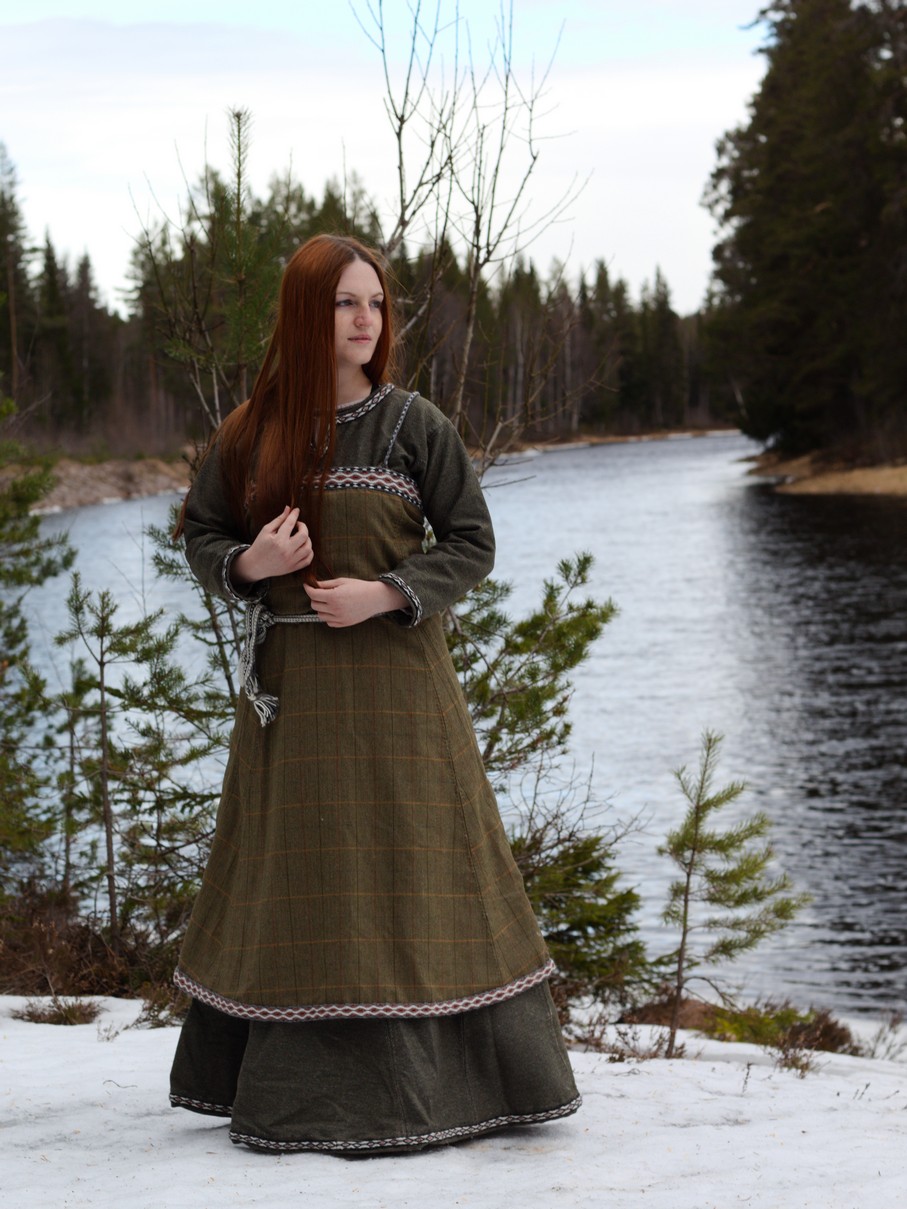 On top of the dress, I wear another layer called an apron dress. It is closed with a lacing through handsewn holes.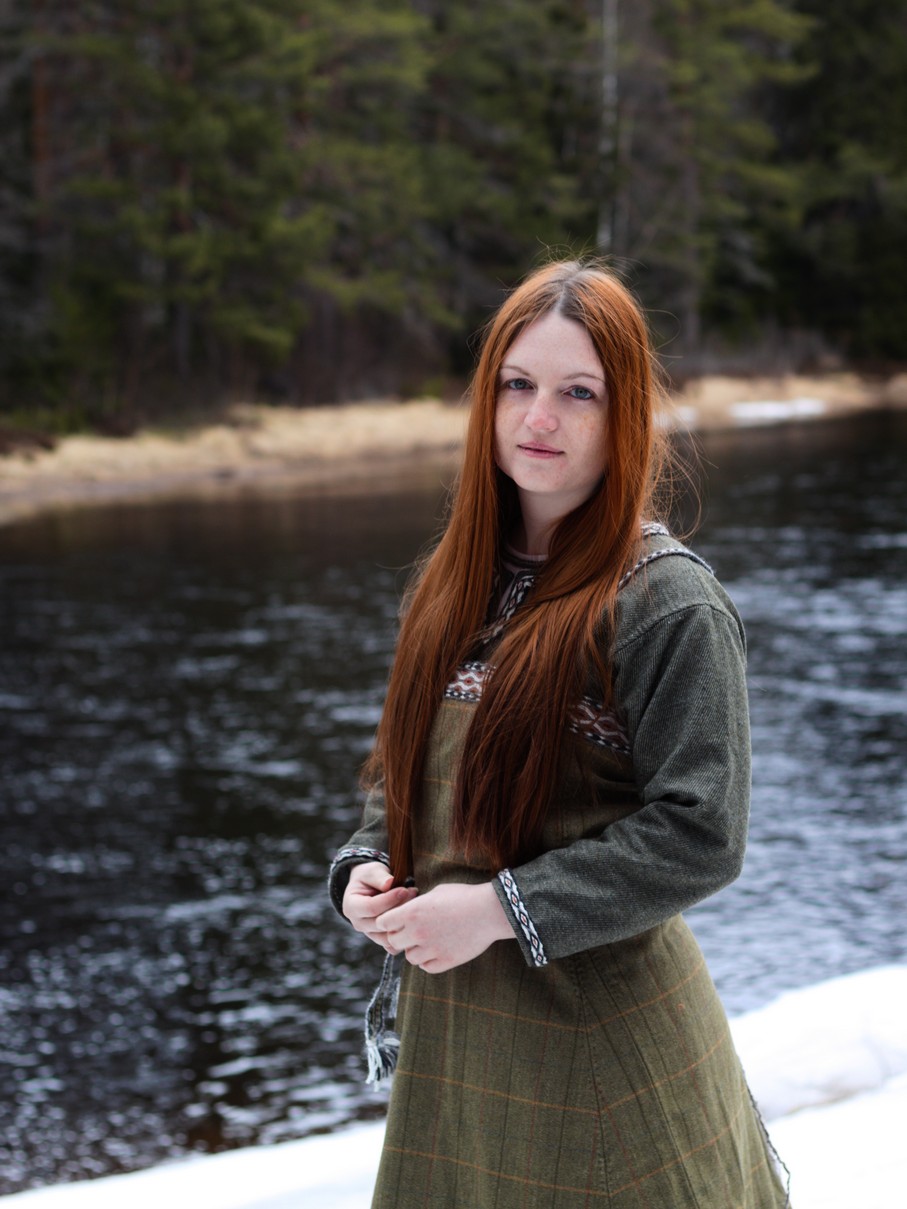 Since they are rather simple in terms of construction, both garments are decorated with handmade trimming.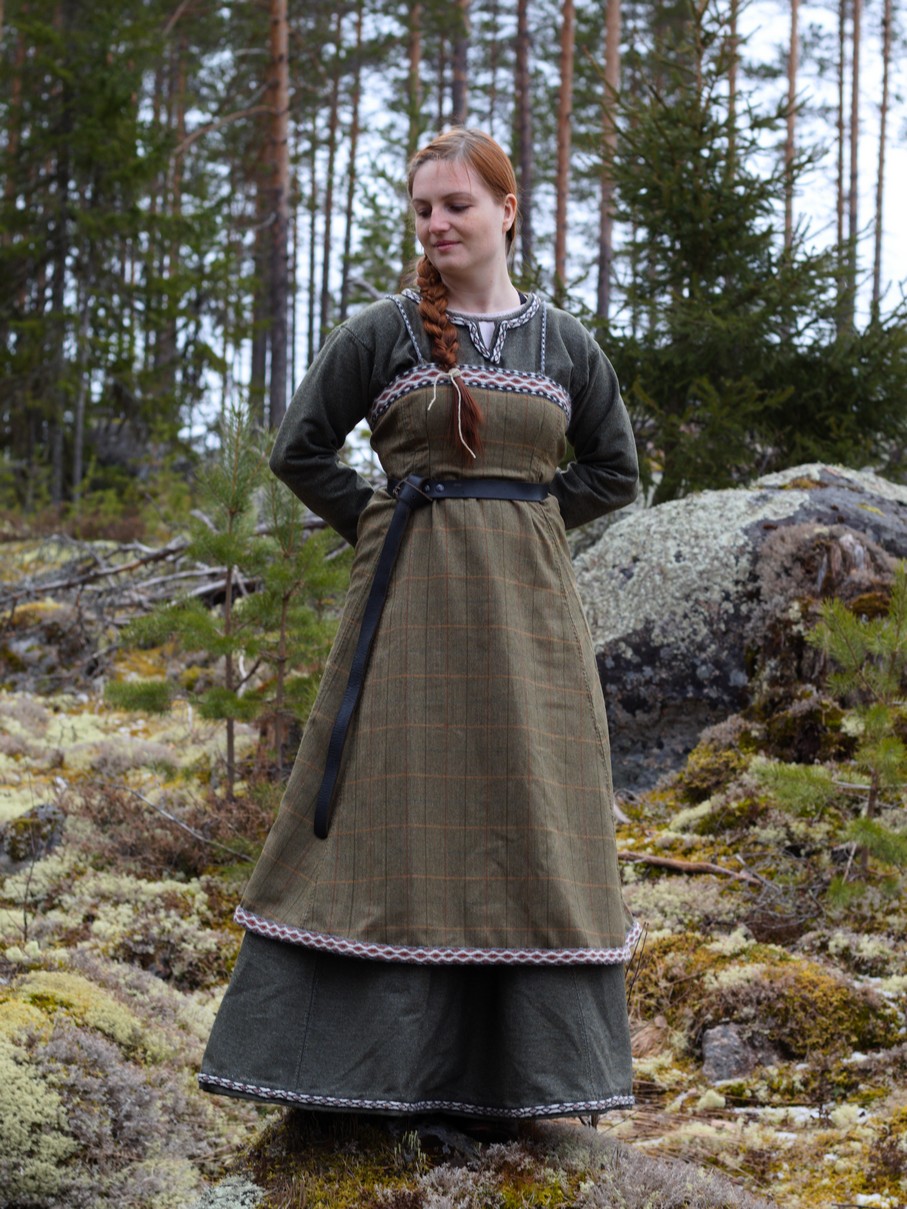 To prevent the wool from irritating my skin, I wear a linen dress underneath. You may spot the trimming on the neck.
To complete the outfit, I wear leather shoes and a belt woven by myself.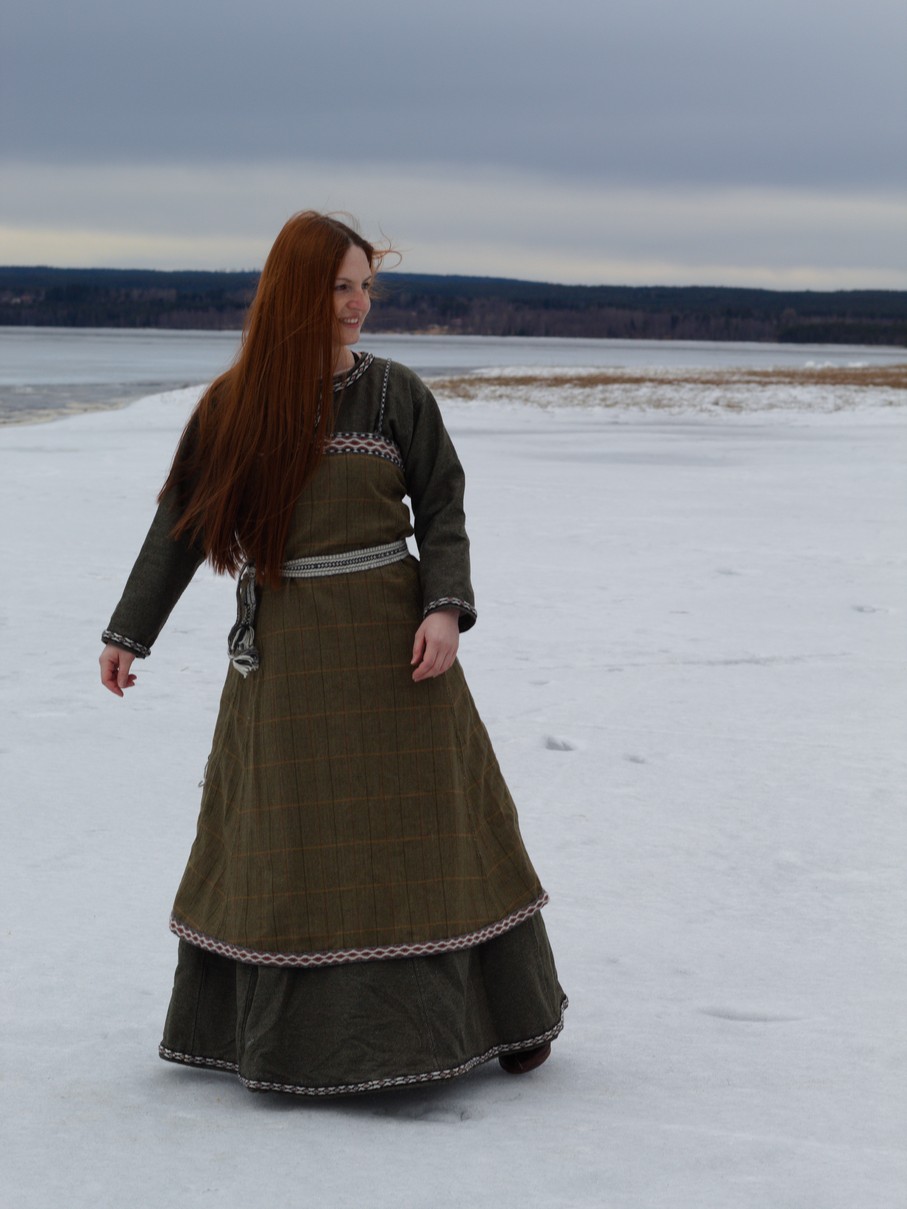 All seams were worked by hand with linen thread. Of course, the historical evidence is not complete, but by using various excavation reports, I created a look that could have been worn by Viking women.
The photos were taken in Sweden, in the region of Dalarna. Thanks to Nils!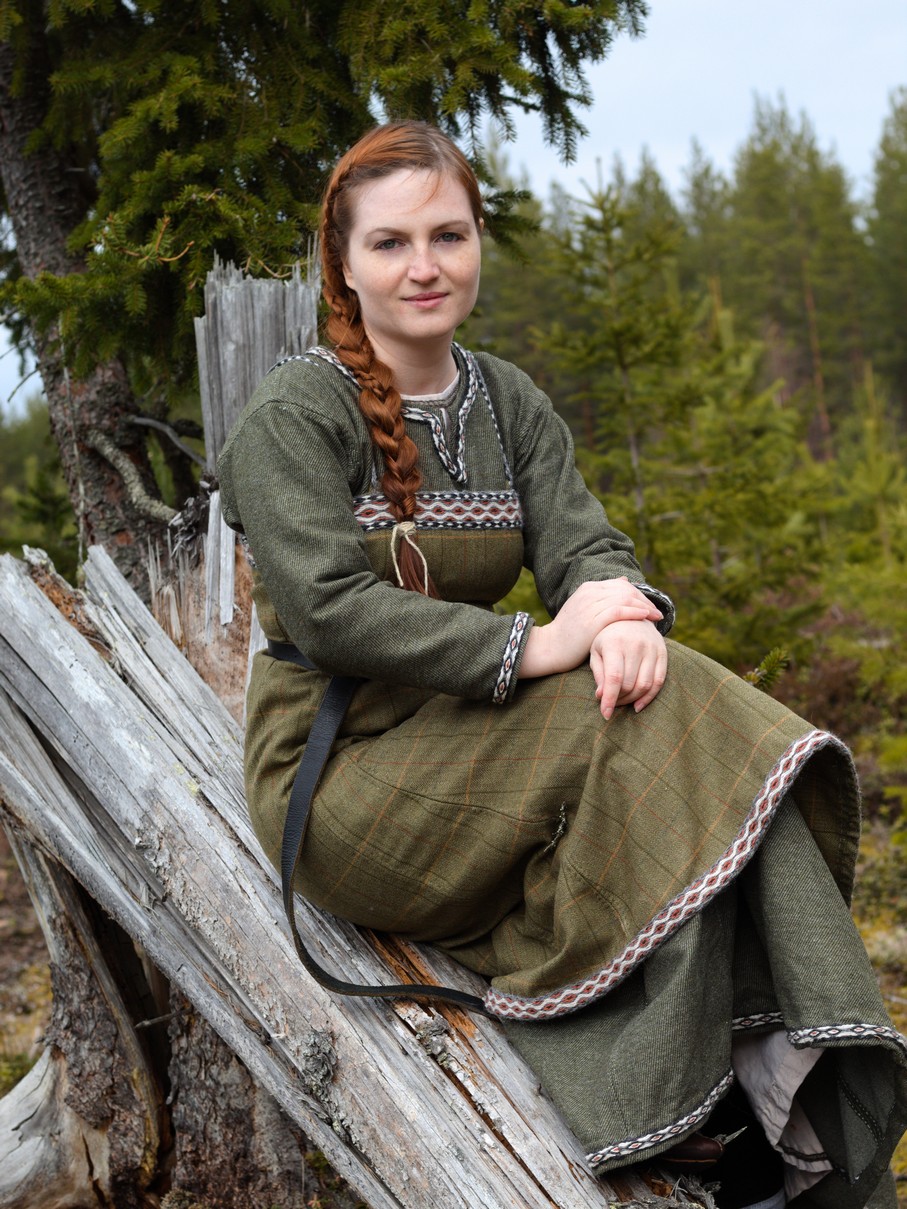 I wrote down a lot of information on Viking women's dress, but there is no translation into English (yet).