This garment is quite similar to the cut of simple Viking dresses and can be worn as an outer layer. I made it from my old winter dress, that had already served as a fantasy gown before. Therefore, the main fabric is a hundred percent wool, which keeps me warm in cold weather. The blue fabric is made from the same fiber, as well as the embroidery material. In contrast, I used some red linen to create details.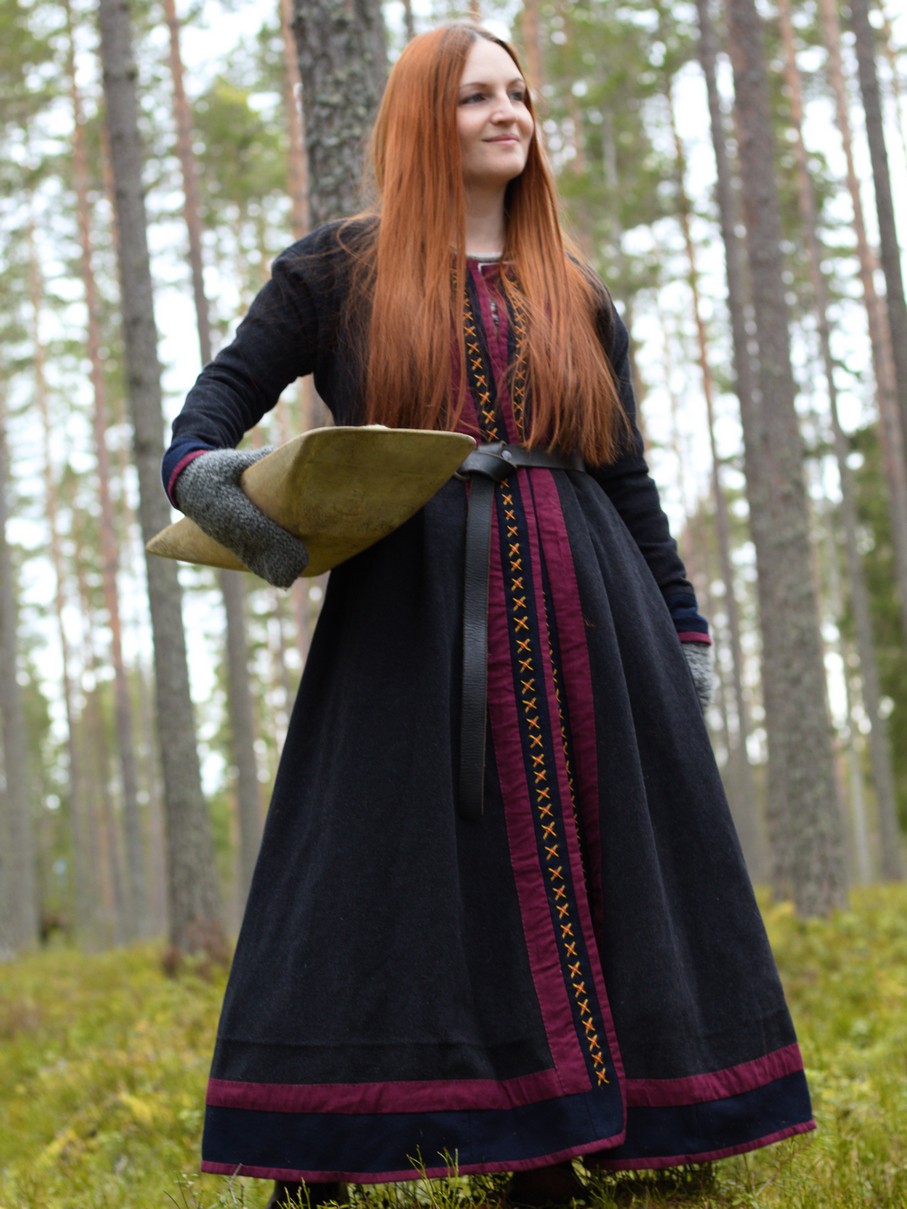 Since there is not enough evidence of original garments, I had to use my imagination when drawing the pattern and deciding the style. However, I think I made a garment that was sewn by hand with linen thread and could be a possible fashion of the Viking age. Underneath, I wear a simple linen dress and a woolen apron dress, as well as my usual leather shoes. For additional warmth, I made gloves by using the Nalbinding technique.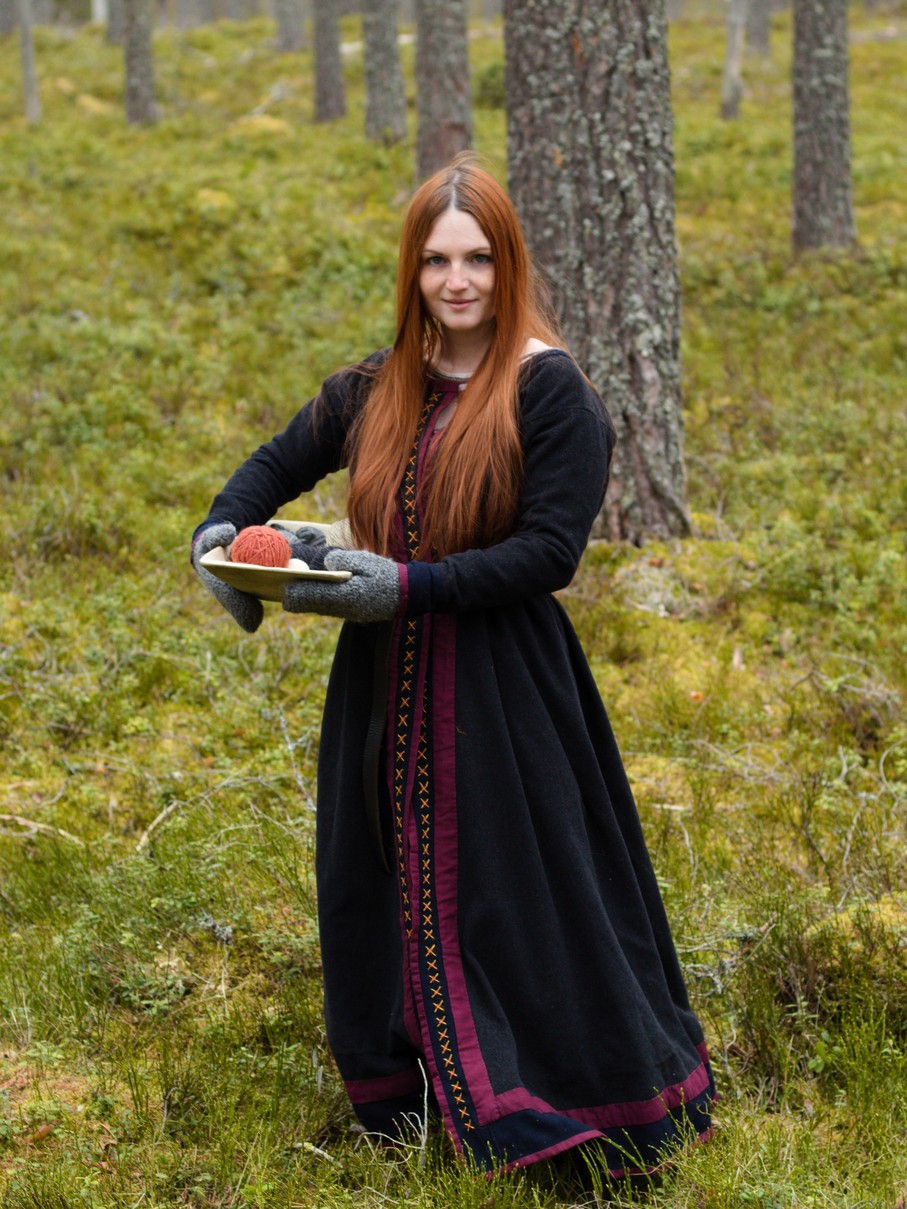 The photos were taken in the region of Dalarna in Sweden. Thanks to Nils!