I decided to create a separate page for the woolen underdress that I wear with my apron dress in the last post. It would be a shame to not show the wonderful photos Nils took during our visit in Sweden.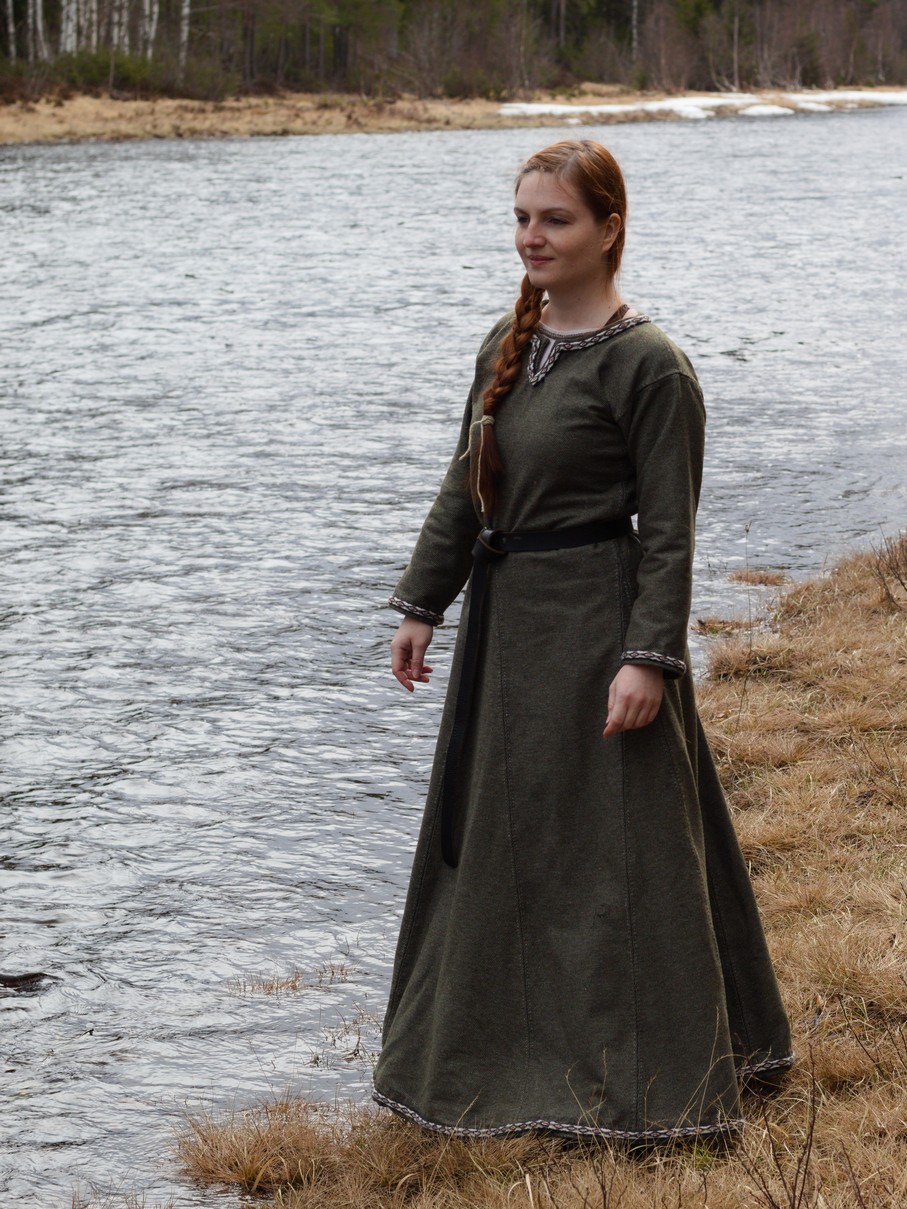 The dress is made from a woolen fabric, that has a diagonal structure. All seams were sewn by hand with linen thread. You may also spot the card weaved trimming on the borders.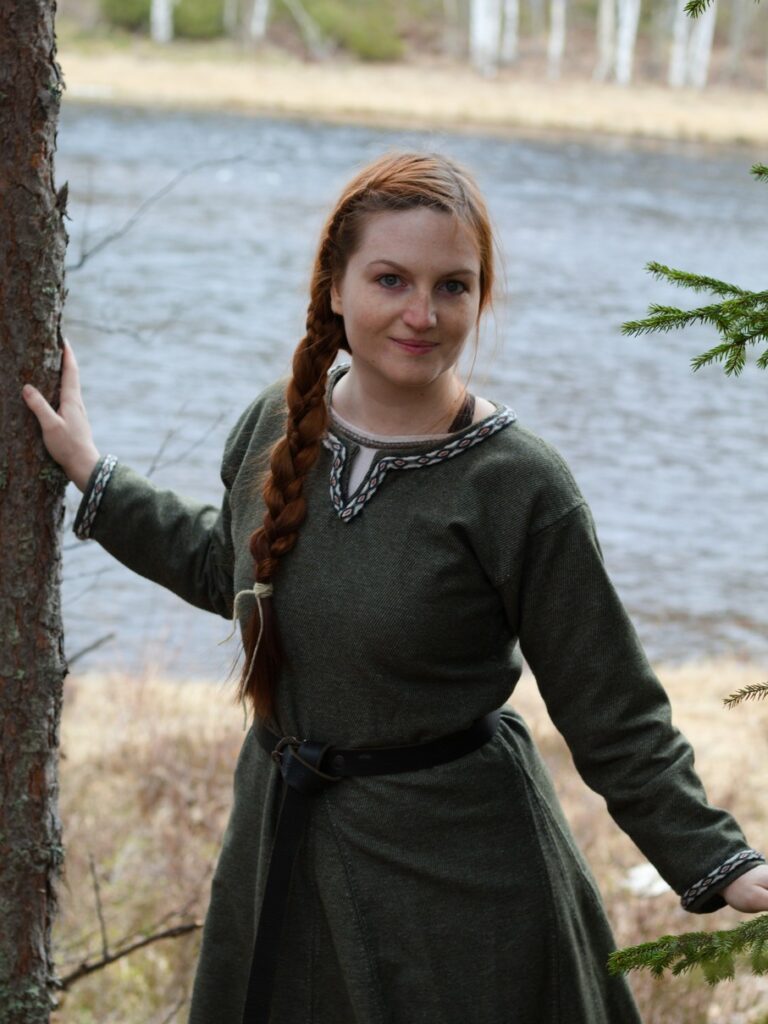 As always, this Viking dress follows the simple basic medieval pattern. In addition, I collected a lot of information on Viking Age garments on a separate page.