Right at the beginning of the movie, I did fall in love with the costumes of Wonder Woman, especially with the Amazon armors. As a result, I made a rather long wishlist. To this time, I did already make two costumes. This site shows Diana's main armor. My version is made of Foam. It did take some weeks of intense work to complete it. A second page for the making-of is under construction.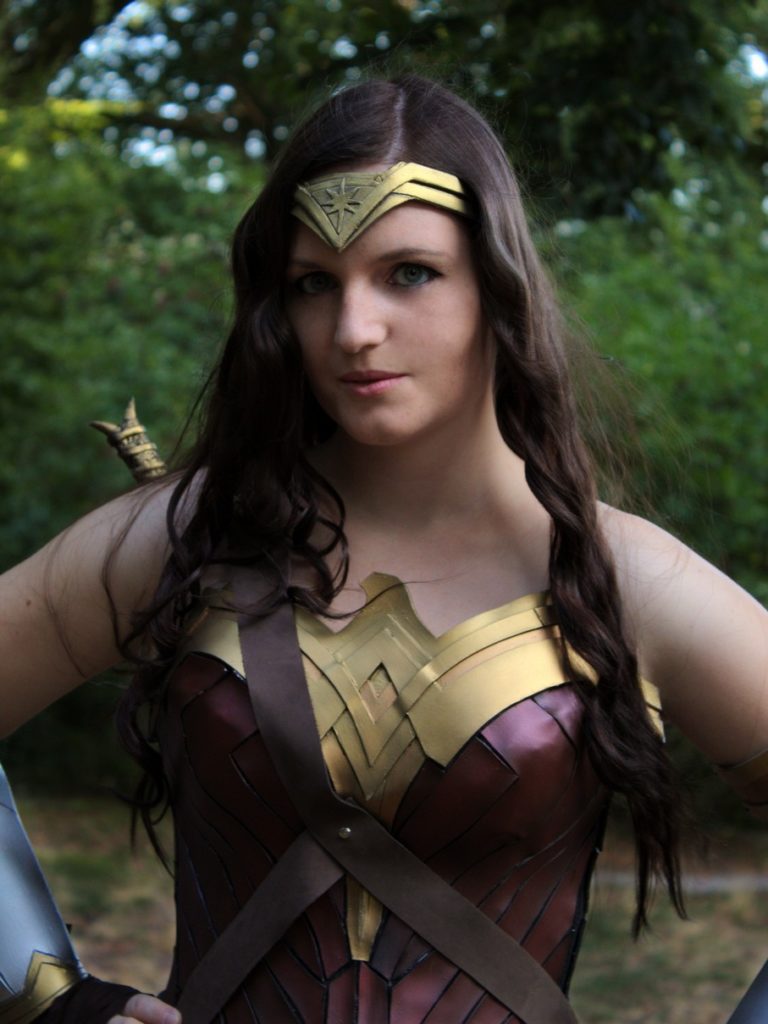 Since foam is not that durable when put under a lot of stress, I had to construct a base. I decided to do something very similar to a corset, but without the option to reduce the waist. Therefore, it is closed with a zippe runder the arm. The 2mm foam was glued to the base afterwards, as was the skirt made of fake leather. All the patterns were made by me.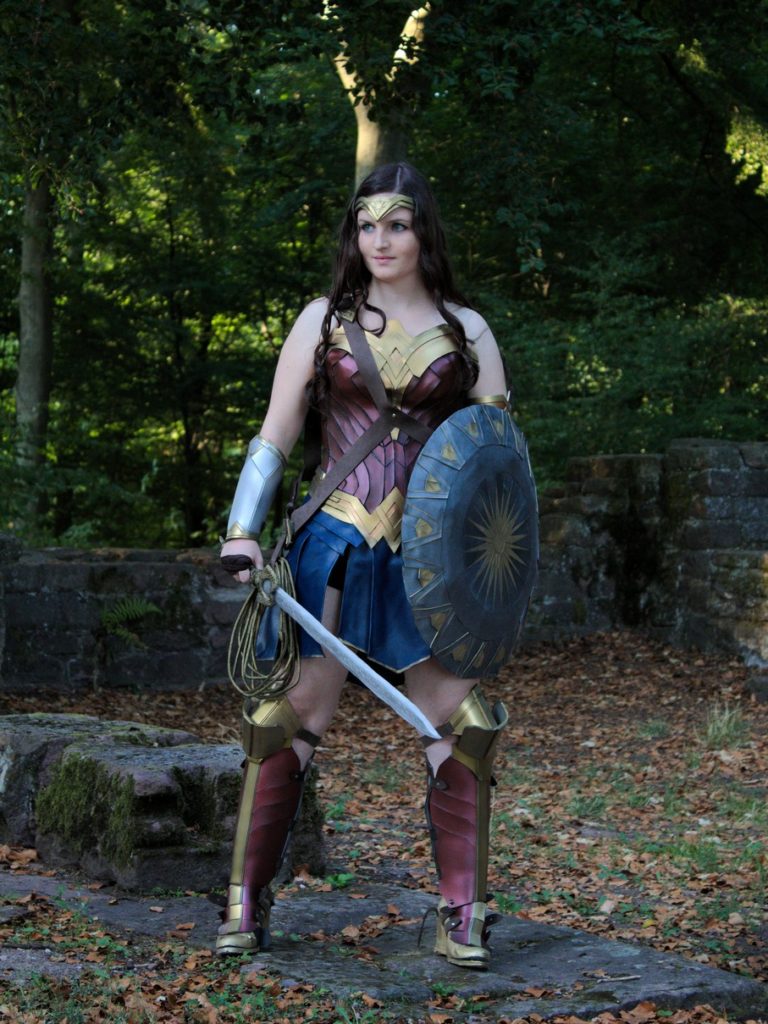 It was nearly as complicated to construct the shoes. I could use a high-heeled pair as a starting point by painting it golden. Afterwards, I constructed the various parts protecting Diana's legs with different techniques.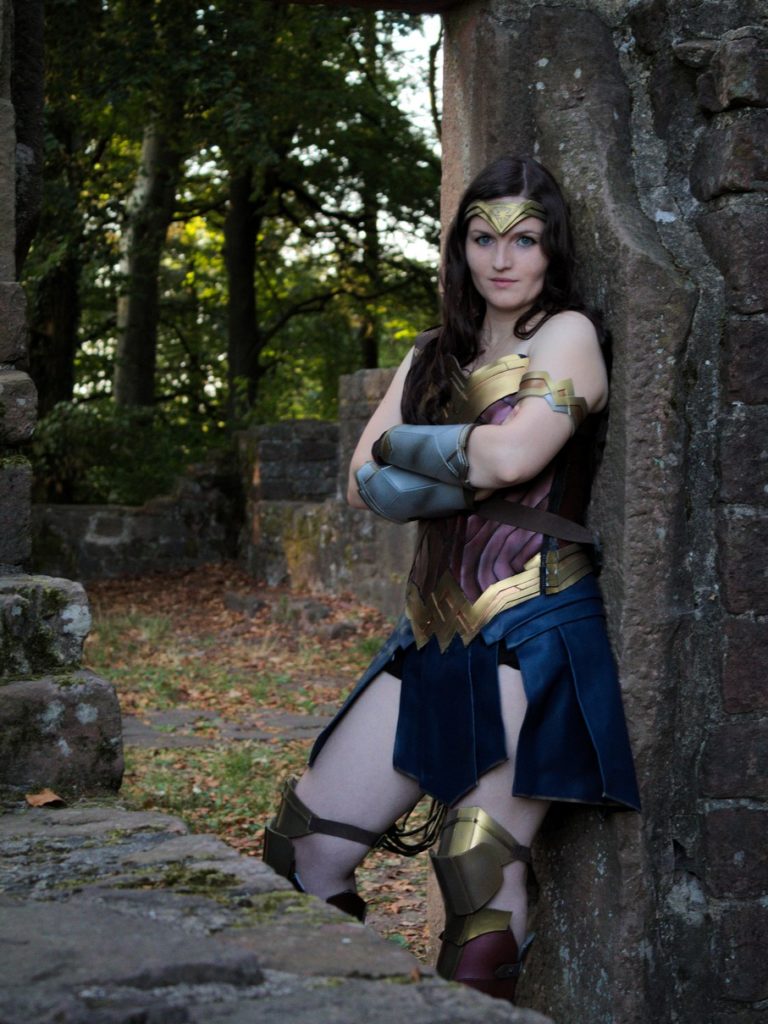 The headdress is very important to Wonder Woman. First, I tried to make it out of foam, but decided to make a second version out of Worbla afterwards, because this material is more durable. In addition, I colored my hair very dark to suit her look. In contrast to the headdress, the design on the upper part of the left arm is made of foam.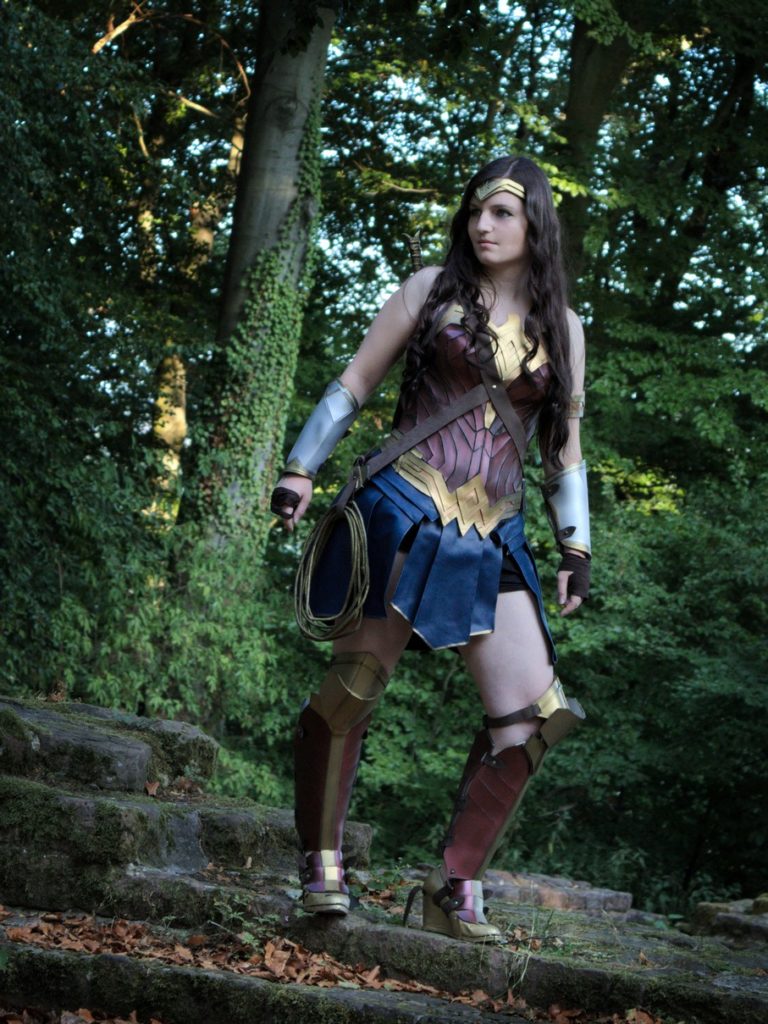 The bracers were made in a manner very similar to the shoes. 5mm foam served as a base. Afterwards, some structure was given to it by carving a design into the surface. All the parts were heat-formed, primed, painted with pencils and airbrush and sealed afterwards. They mainly close with rivets and leather strips.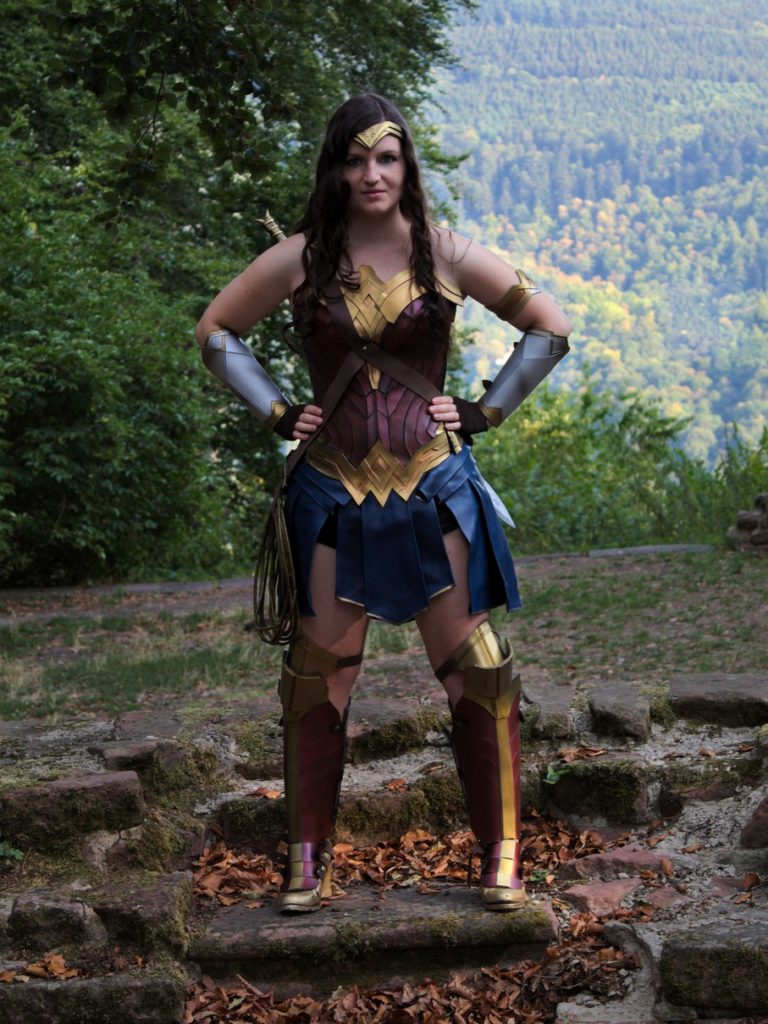 You may have noticed the belt with attached shoulder part. I can link the rope and sword to it and add a small pouch as well. By the way, I had to paint the rope, as well. Those are the details that consume a lot of time when added up.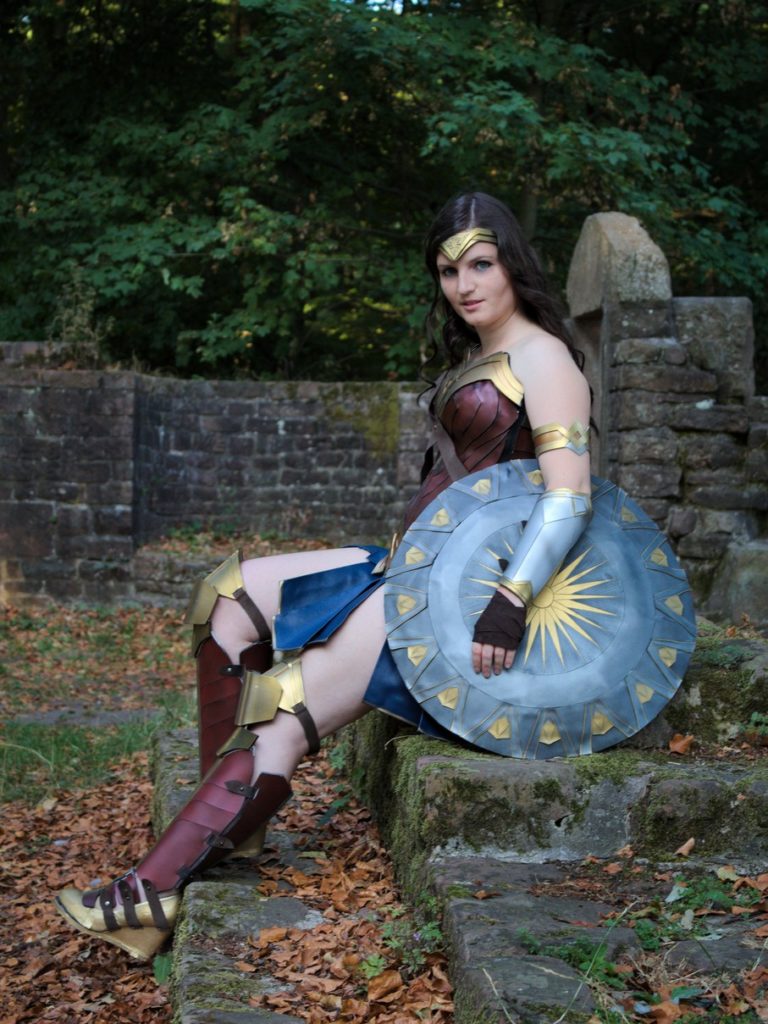 Of course, I had to make a her sword and a shield, too. While the sword mainly consists of Worbla and foam, the shield is actually built on a cardboard base to make it as light as possible.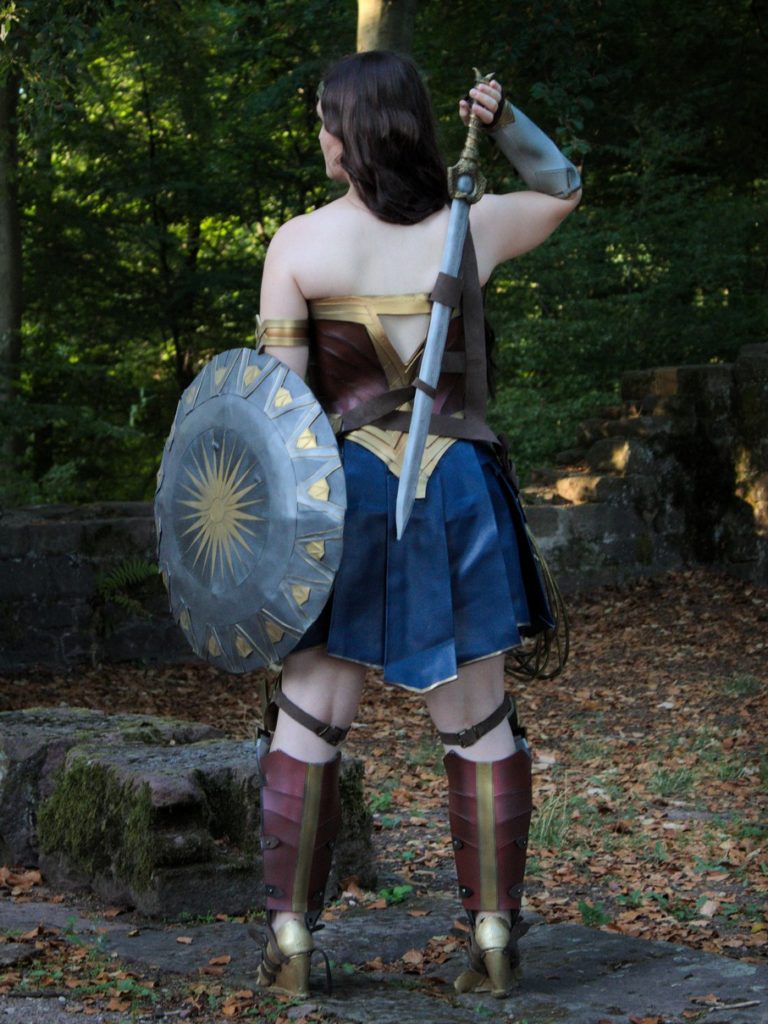 I hope you like it! If you want to see more of the constructing-process, visit my (upcoming) making-of series.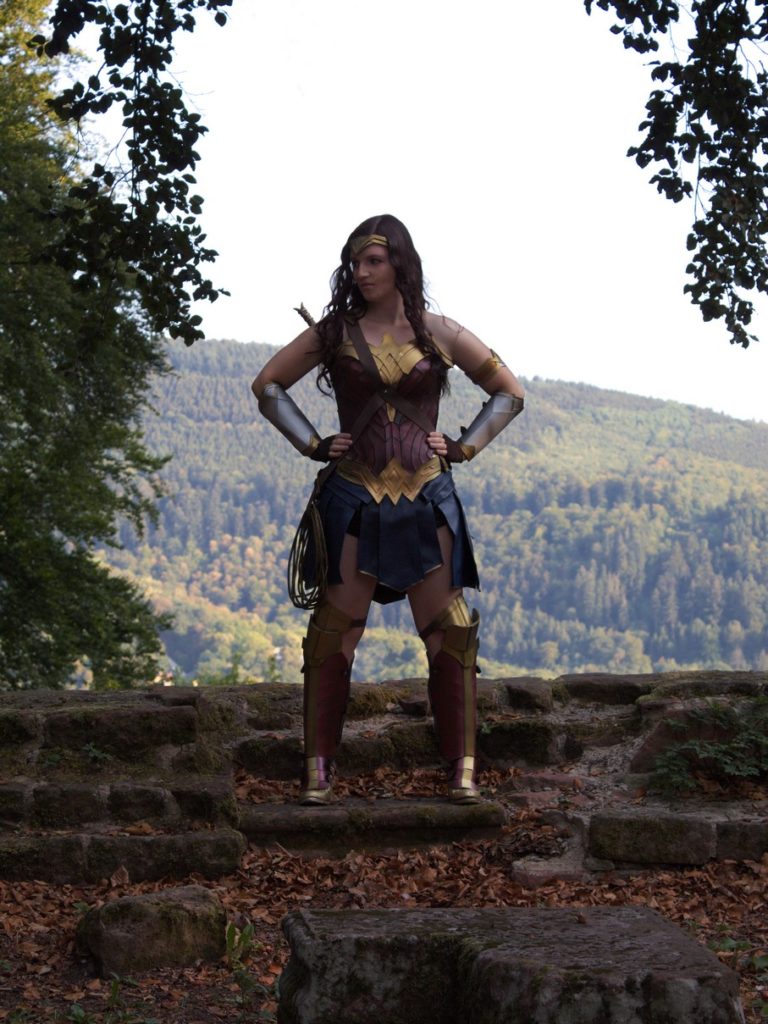 Thanks to my boyfriend who took the photos. Editing by me