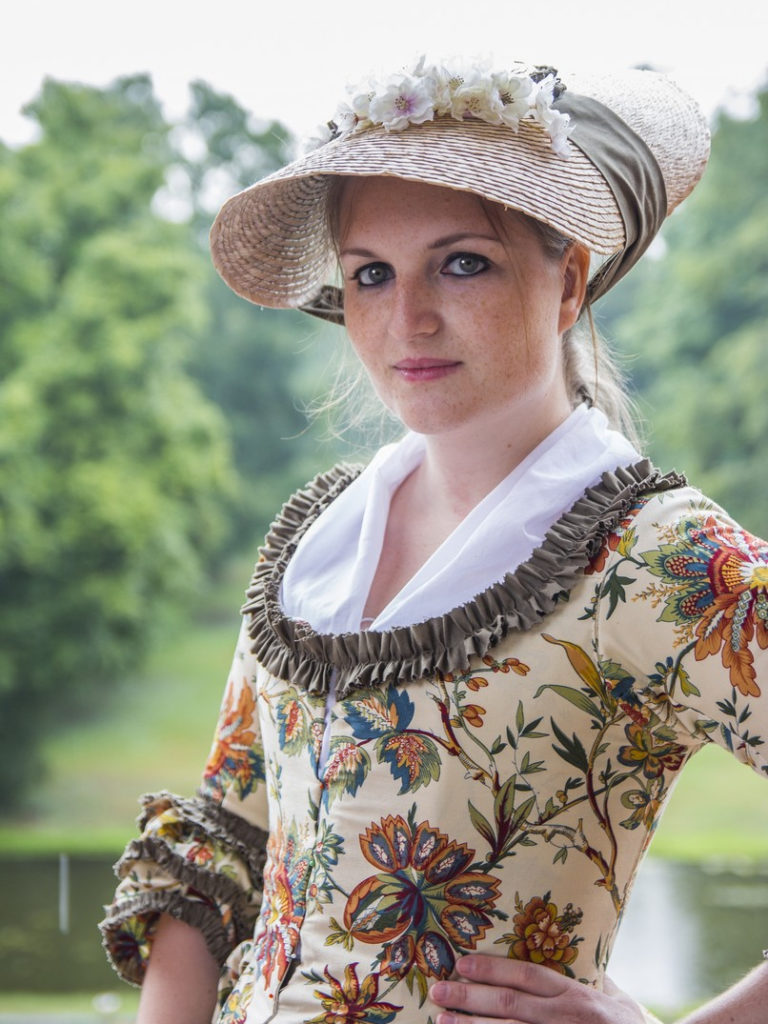 This dress has a very special meaning for me. Ist story began some years ago during the so-called "Curtain along project" known from a lot of famous US blogs, which means that they used curtains for making Georgian clothing. I did buy two curtains, too, and had them sent to Germany. After some weeks of sewing by hand, I lost interest in the project.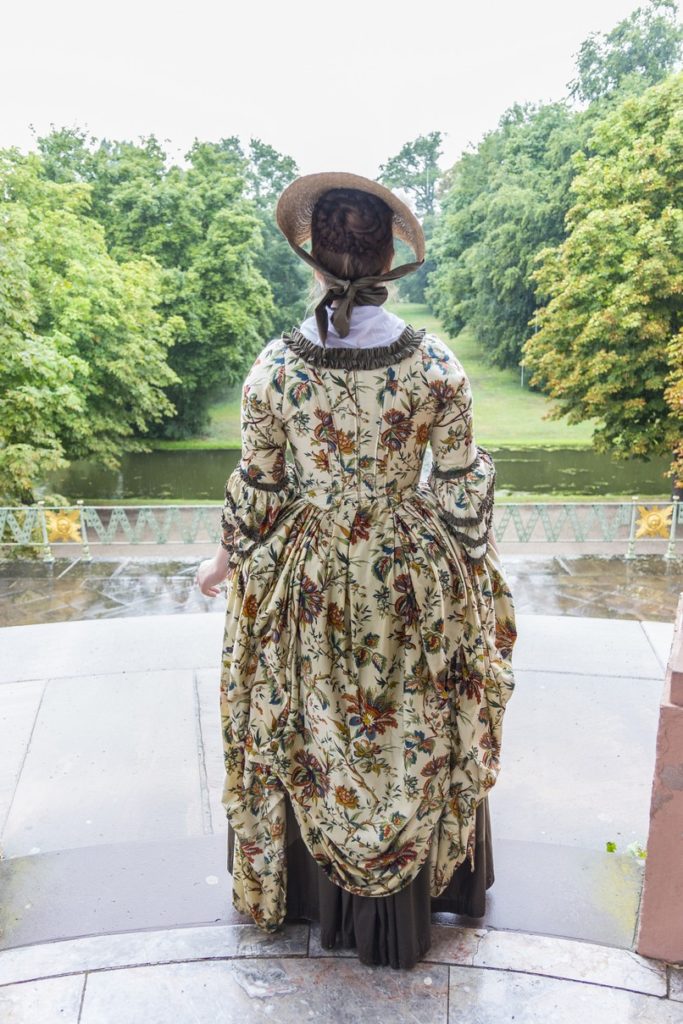 It took some years to draw my attention back to the gown. In fact, I finished it in no time, but it did not fit me any more. As a consequence, it was again locked away in my wardrobe. Finally in 2018, I changed the front to my actual measurements. We planned a photoshooting at the castle gardens of Schwetzingen. While wearing his Jamie cosplay from Outlander, my boyfriend proposed to me. A lot of our friends were present. It was a huge surprise for me and I will remember this day my whole life!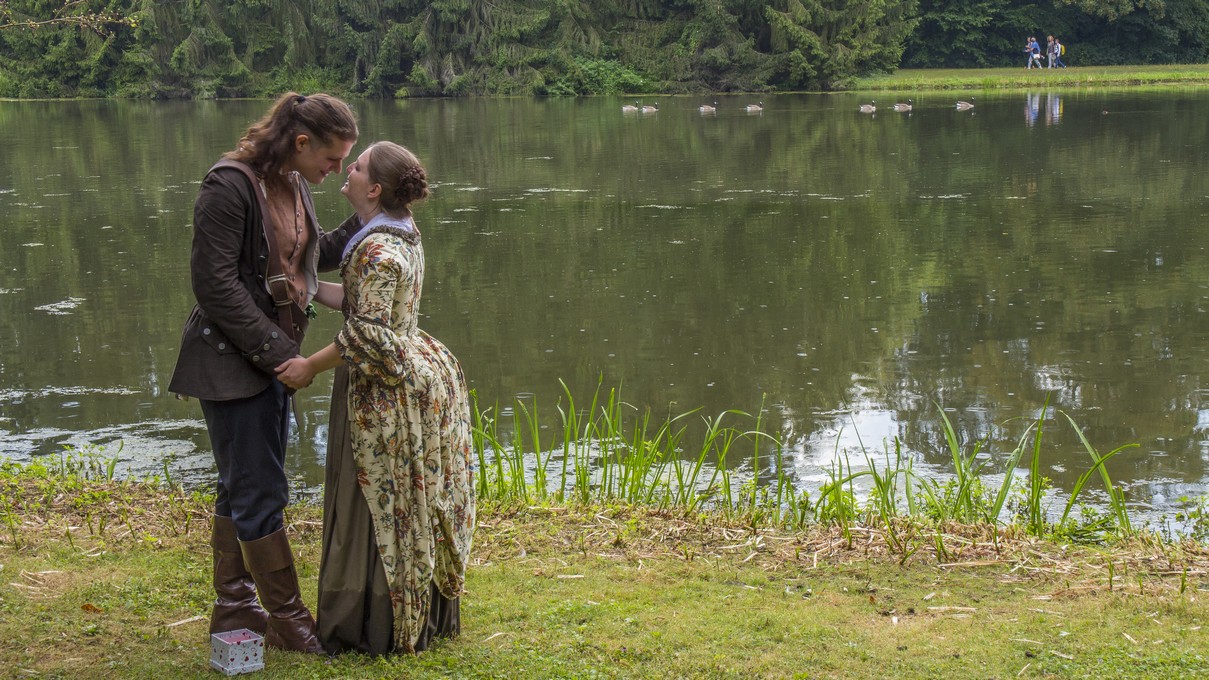 After telling this story I want to write down some details about the dress. The fabric is a pure cotton with flowers printed on. I wear it with a simple petticoat. I completely sewed both of them by hand. In fact, the gown was my first handsewing project. You may see a dark line on the bottom. This is due to the bad weather and gone by now. For the photoshooting, I wear it with a linen petticoat, stays, chemise, a large pillow to support the shape, a cotton neckkerchief and a bergere of straw decorated with flowers and ribbon leftover from the petticoat. In addition, I wear my Rococo stockings and leather shoes.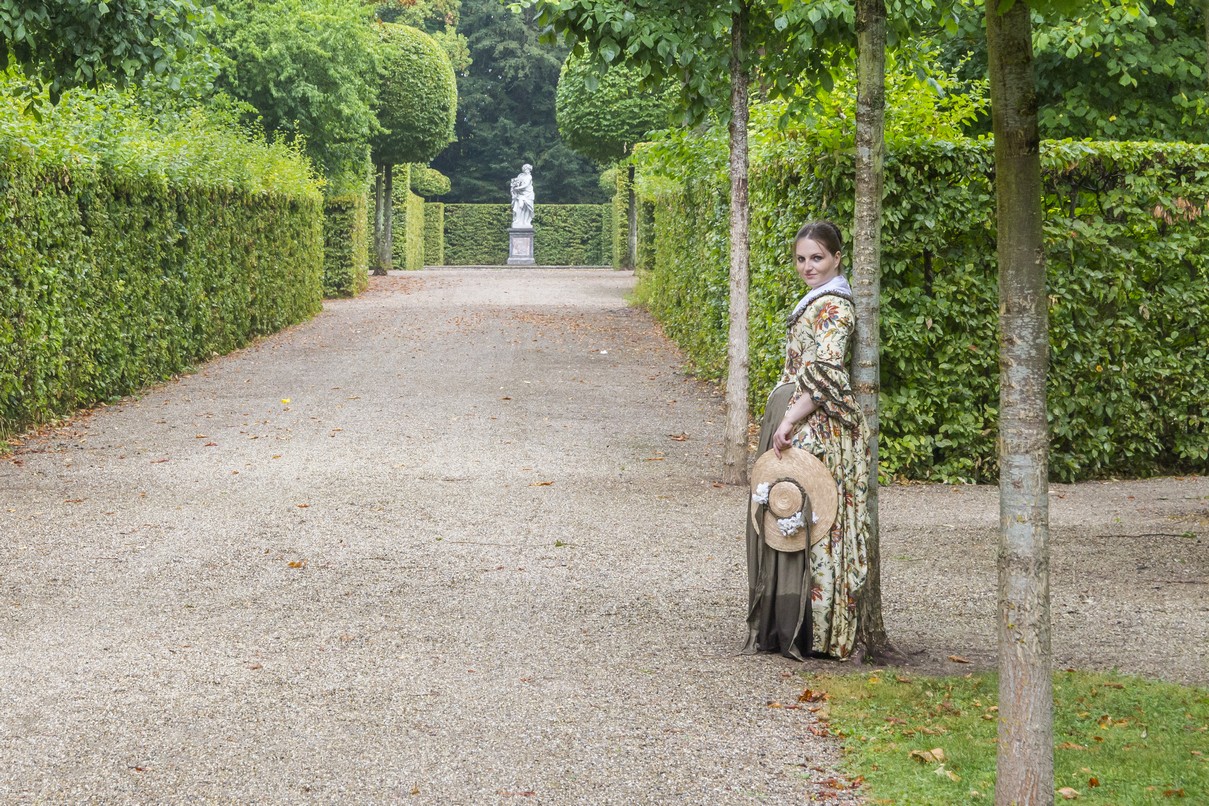 The photos were made by a our friend Jens Schrimpf, who knew about my boyfriends plans and took his camera to the castle gardens.