When looking at Costume in Detail (p. 12) and Patterns of Fashion (p. 26) I found a wonderful Jacket dated to the Mid-18th century. I altered the pattern so that it would fit me and added a stomacher. In order to make it look more 1770s-style, I changed some details. Due to the cold weather, I did sew a removeable collar of felt.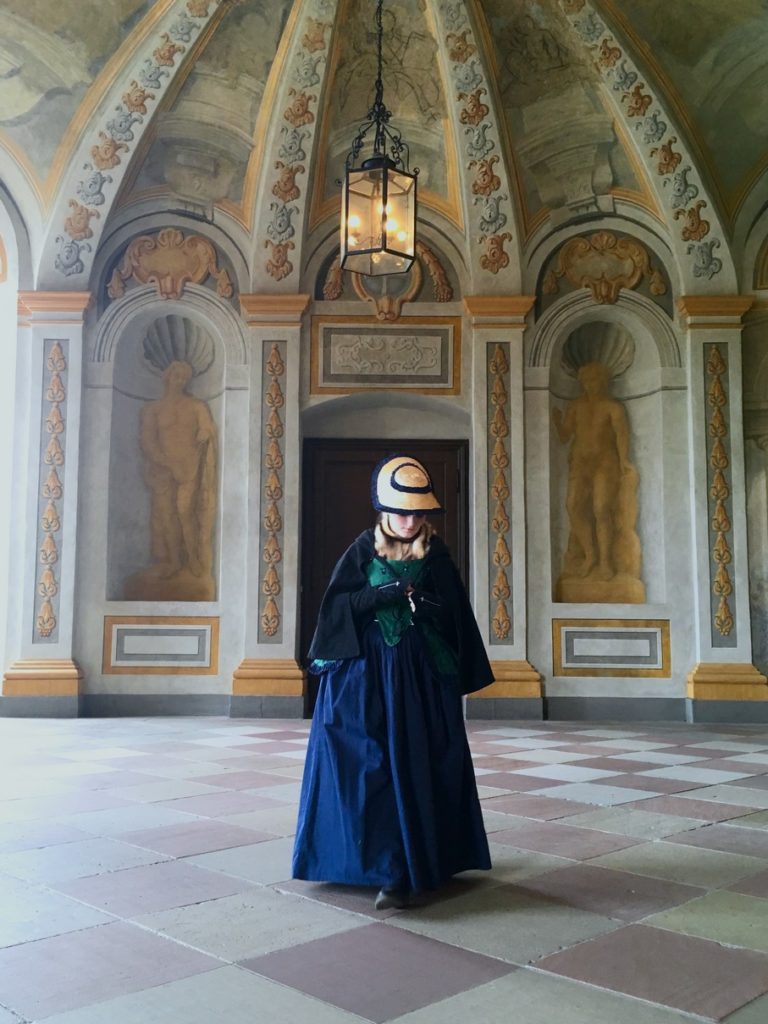 I did use a green jacquard as a base. The cotton was sewn by hand and lined. In addition, I could use some leftover silk from my Padme Senate Gown and created an embroidery for the stomacher. All was done by hand. I wear it with my stays, a pillow-sized foundation and a linen patticoat. Because of the cold temperature, I switched the chemise for a small sweater and used my short cape.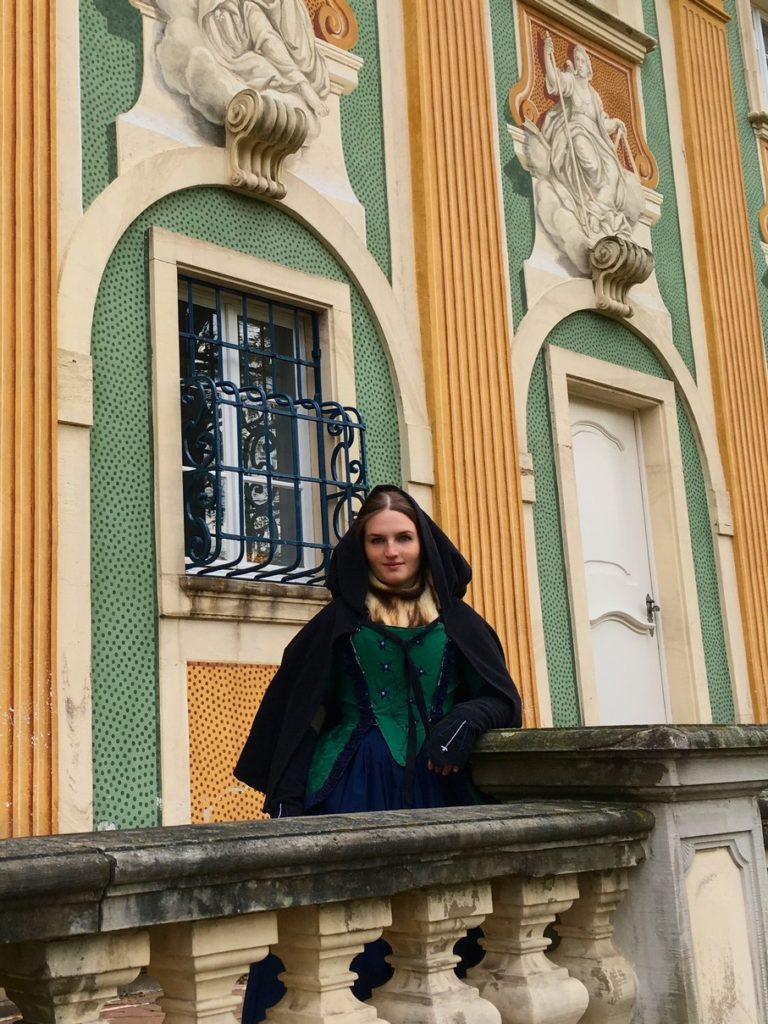 Thanks to Patty Coat for taking the photos shown above!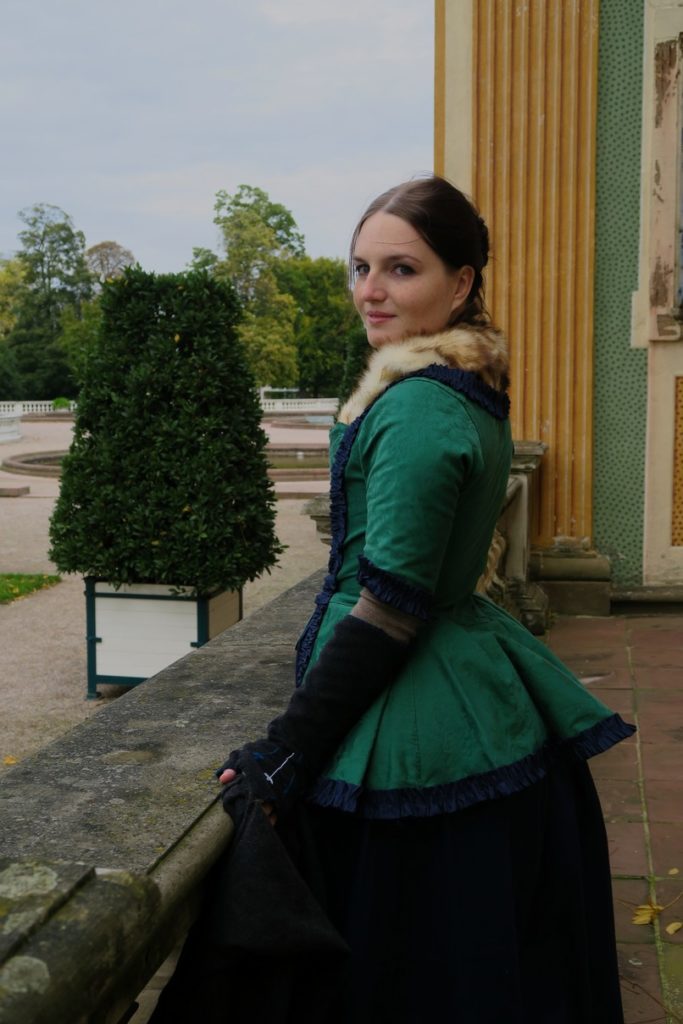 Yolanthe took the last three photos on which you can see more details of the jacket.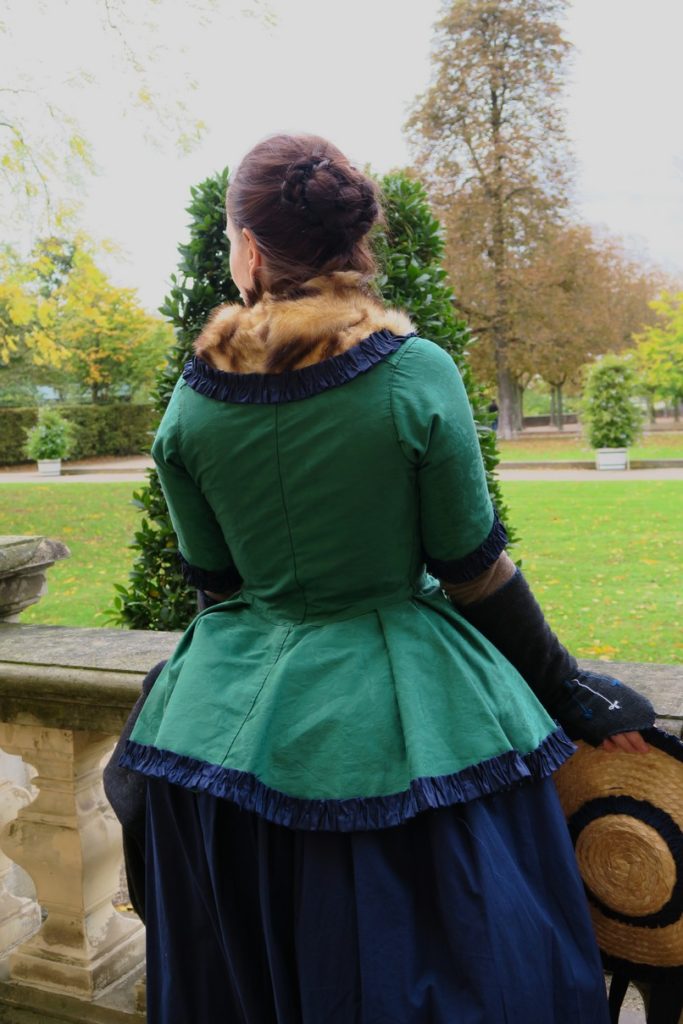 I used Raw Therapee and Gimp 2 to alter the photos a bit.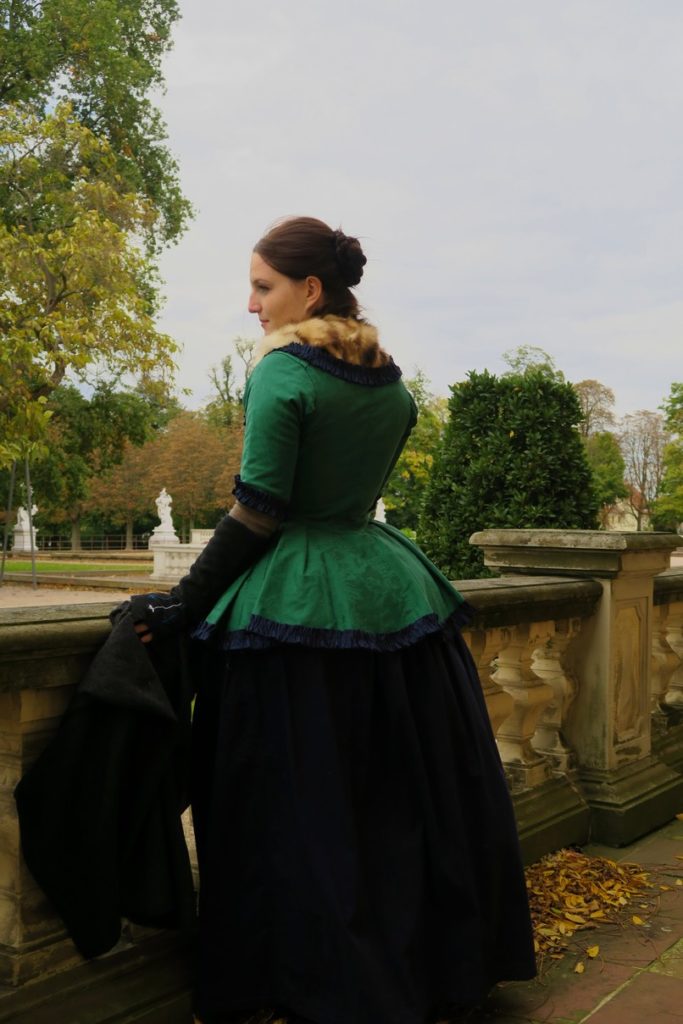 Merken
Merken
Merken