Mit diesem Projekt wollte ich in eine komplett neue Epoche einsteigen, das edwardische Zeitalter. Durch seine eng anliegenden Röcke gibt es dem Körper eine völlig andere Form als die vorausgegangenen Stile. Bekannt sind solche Kleider aus Filmen wie Downton Abbey, Grand Hotel oder Titanic. Entsprechend habe ich dieses Projekt um 1912 angesetzt.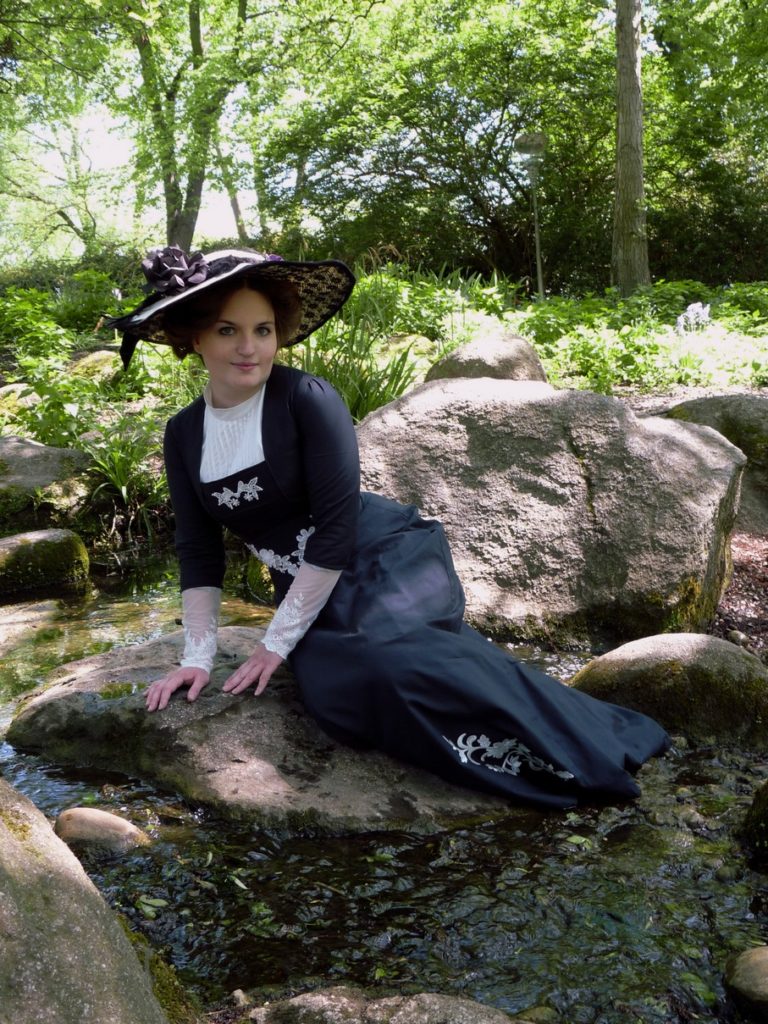 Parallel zum Entstehungsprozess gab es übrigens ein making-of. Darin sieht man, dass sich die ursprüngliche Idee deutlich gewandelt hat, nämlich vom Downton Abbey Lady Sybil Cosplay hin zu eigenen Entwürfen. Dadurch hat sich das Nähen etwas hingezogen. Umso zufriedener bin ich mit dem Gesamtergebnis.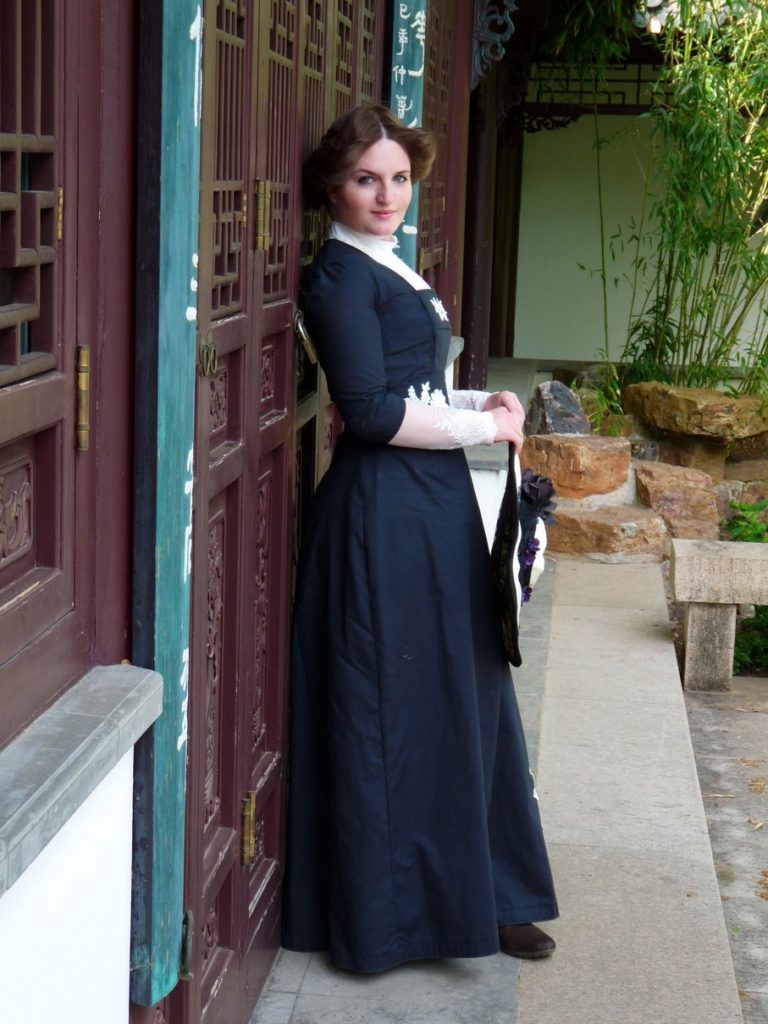 Basis für die entsprechende Silhouette ist ein langes edwardisches Korsett aus dem Buch "Stays and Corsets – Historical Patterns translated for the Modern Body", welches ich als Maßschnitt konzipiert habe. Eigentlich war es nur mein Probeteil, macht sich aber recht gut. Darüber kommt ein Unterrock. Oben folgt ein hemdähnliches Teil, das jedoch nicht bis zur Taille reicht. Man sieht es im Ausschnitt des Kleides.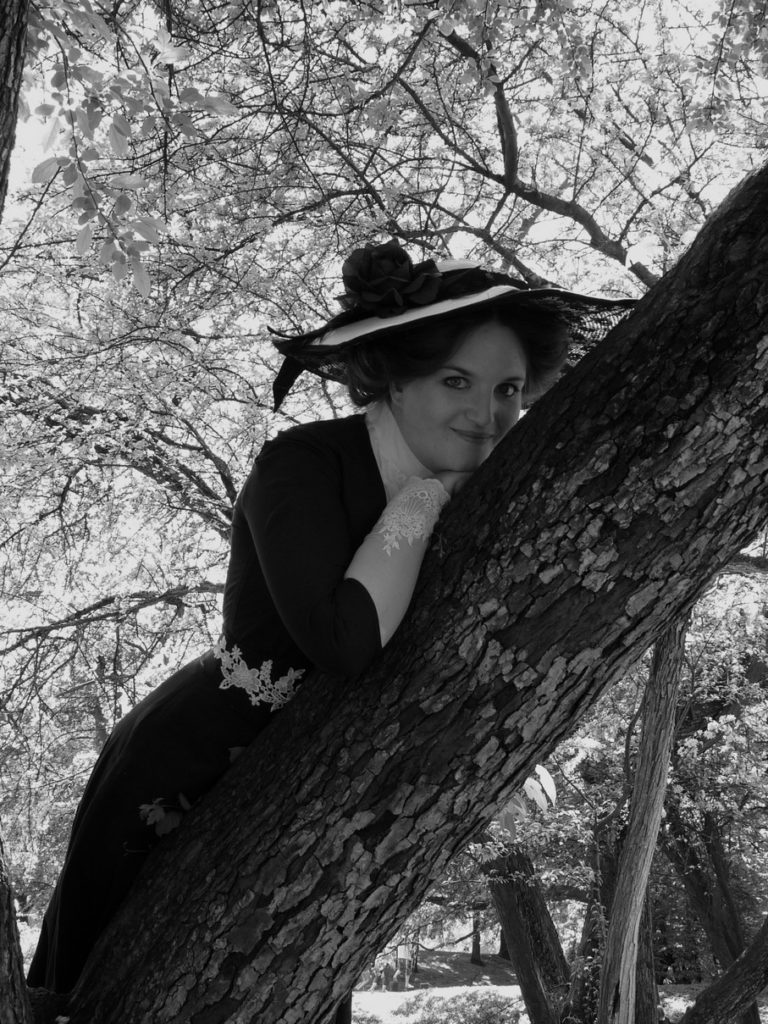 Dann folgt das eigentliche dreiteilige Kleid. Alle Schnitte wurden hierbei selbst erstellt, wobei vor Allem beim Rock einige Bücher wie Janet Arnolds Patterns of Fashion als Vorlage dienten, sodass ich nicht völlig bei Null starten musste. Der Rock ist aus Baumwolle, liegt eng an und wird hinten über Häkchen und Ösen sowie einen metallischen Knopf geschlossen. Vorne besitzt er eine aufgebügelte Applikation.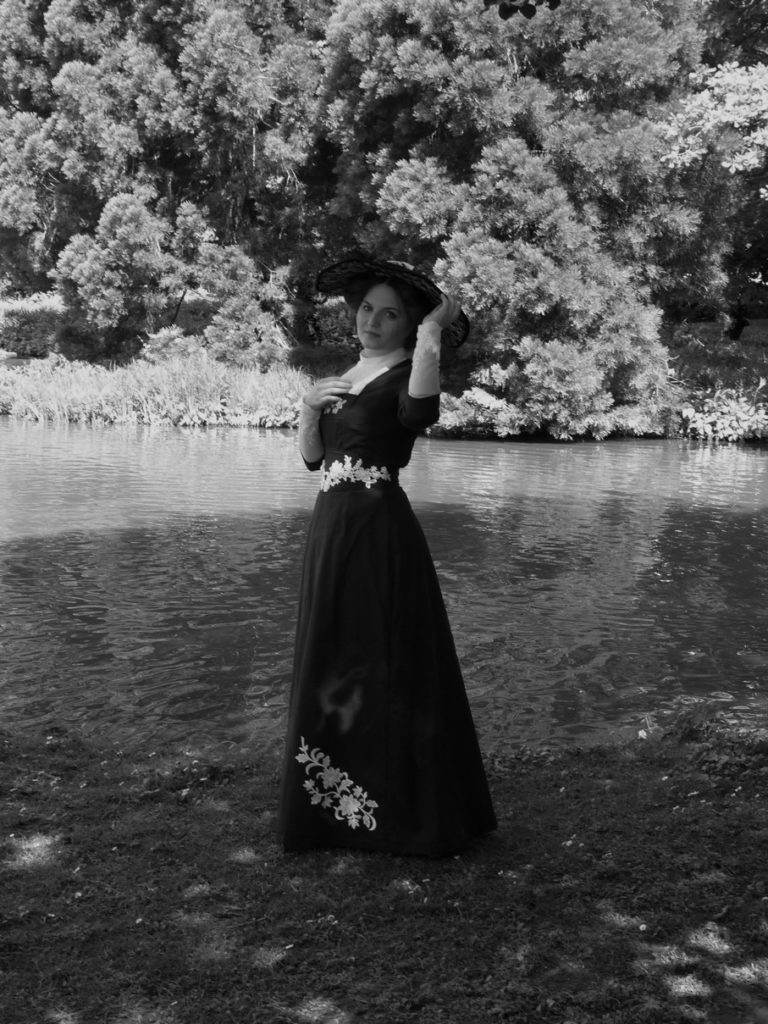 Das Oberteil greift diesen Stil auf. Hier kommen noch einige Wachsperlen hinzu. Die eigentlichen Baumwollärmel enden bereits am Ellenbogen und machen Platz für die netzartigen Spitzenärmel. Geschlossen wird das Oberteil vorne seitlich über Haken und Ösen. Der Übergang zwischen Rock und Jacke bedeckt der breite Gürtel. Er besitzt den größten Teil der Applikation und greift den Stil der Zeit auf.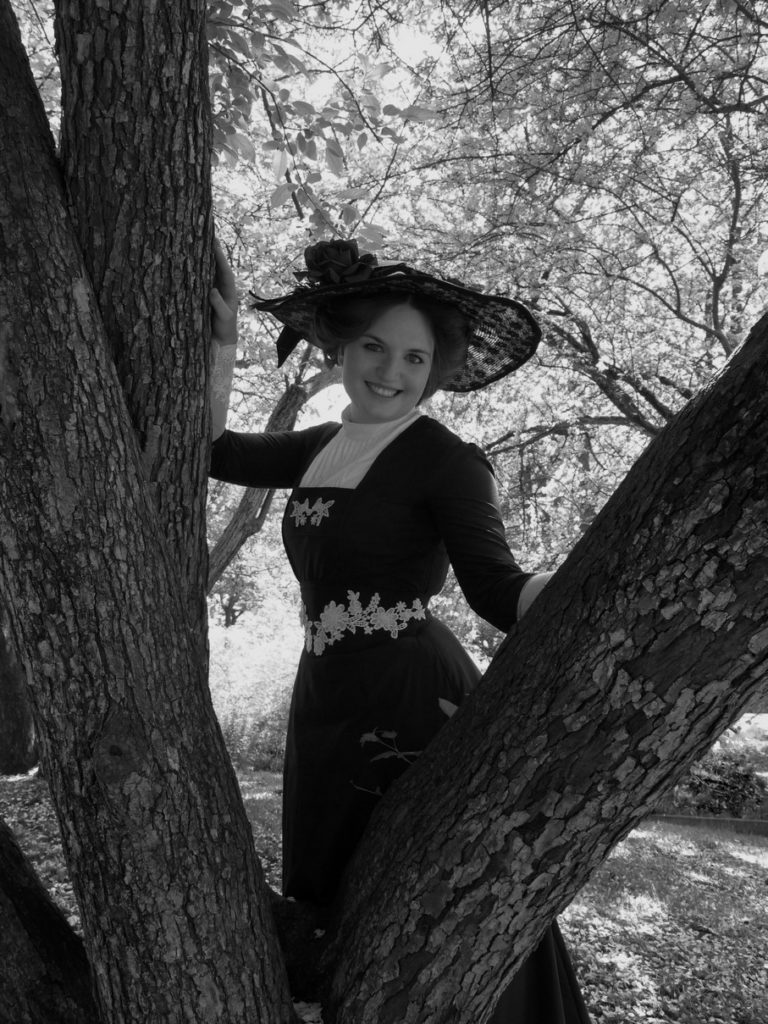 Das Gesamtbudget für das eigentliche Kleid lag bei ca. 20 Euro. Das zeigt, dass das Kostümhobby nicht immer teuer sein muss. Dazu kam noch ein Strohhut, den ich etwas verändert und anschließend dekoriert habe. Verwendet wurden Spitze, Baumwollband, Blumen und ein paar Federn, alles aus meinem Vorrat.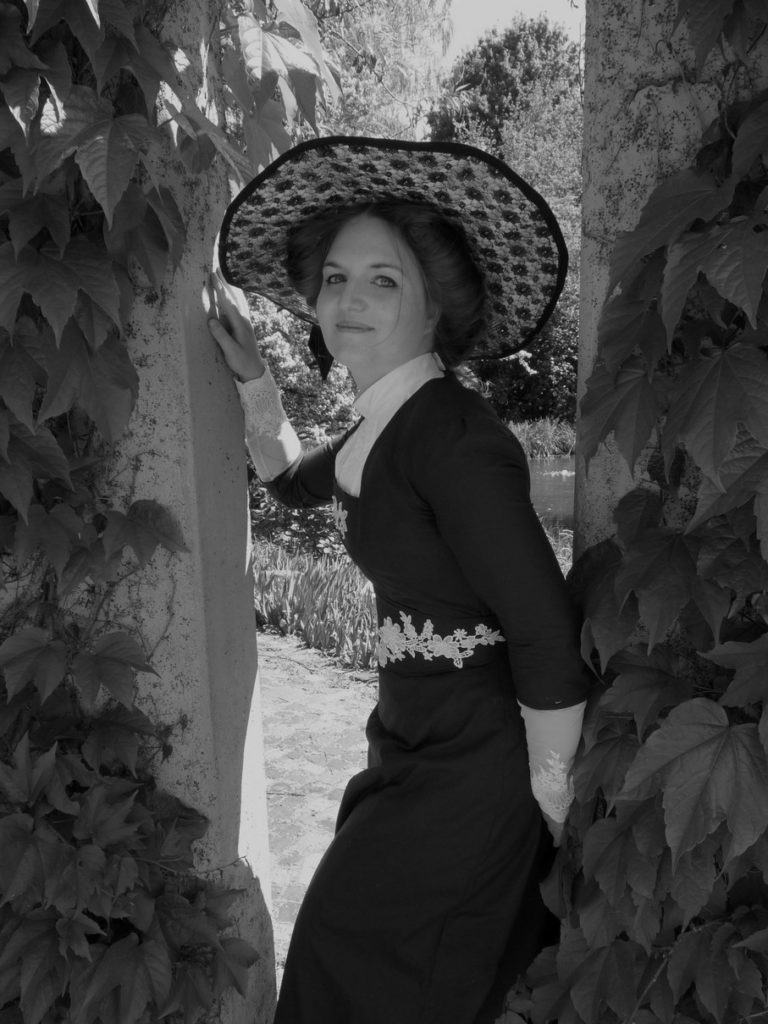 Abenteuerlich war die typisch flache, aber breite Frisur, welche ich mit Rollen erreichen konnte. Darauf wirkt der Hut schon nicht mehr ganz so riesig, bietet aber einen wunderbaren Kontrast zu der sonst enganliegenden Mode. Ich denke, dass ich in Zukunft noch mehrere Kleider aus dieser Epoche nähen werde.