When designing this outfit, I did not have a particular fashion plate in mind, so I combined several looks from the 1870s and -80s, until I really liked the final draft. Therefore, I will wear it for portaying both decades. The focus was laid on the soutache design. However, no real soutache cord was used, but small tape of black color.
Despite the silver buttons and the design mentioned above, the overall look is very simple and consists of a fabric with a hundred percent wool. The jacket has a rounded sleeve pattern to be more comfortable during riding in a sidesaddle instead of the modern straight cut. For the same reason, the jacket expands in the back while showing the same decoration as the front.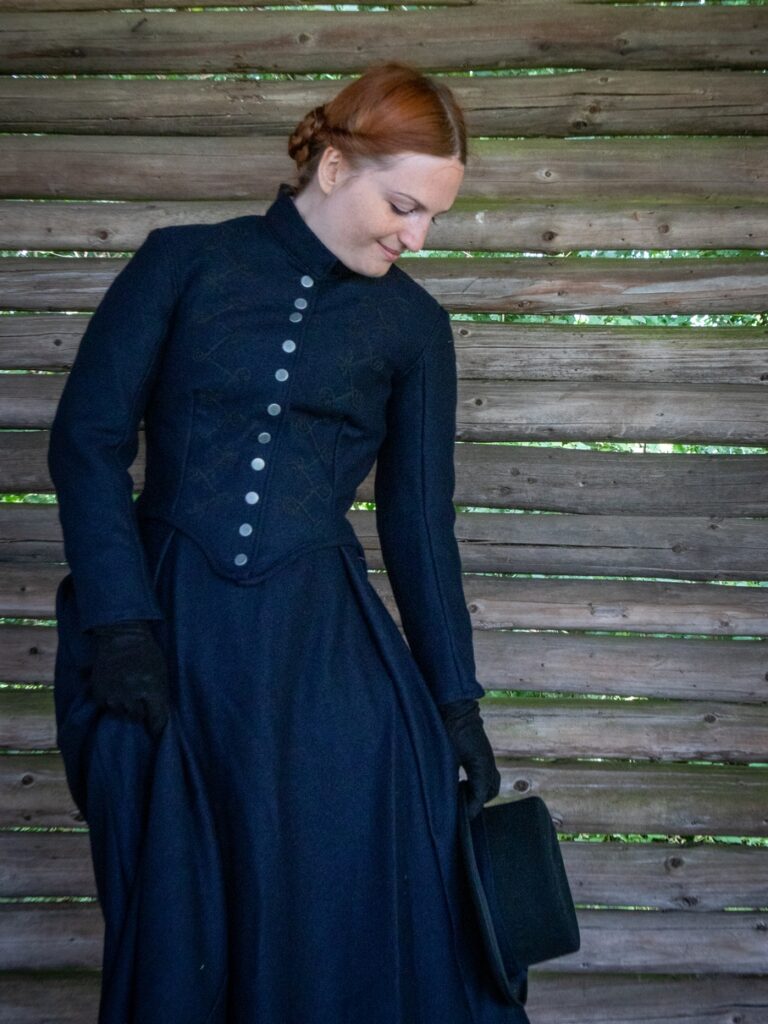 To be able to use the skirt for both this outfit and my Lady Mary Riding Habit, it is kept rather simple. The skirt is made of several pieces that gain width at the bottom and has a small train. I wear it over a chemise, a corset (due to a double photoshoot, I wear an edwardian model), and a blouse. All layers were made by me. For a riding habit, the accessoiries are very important, such as the gloves and a hat.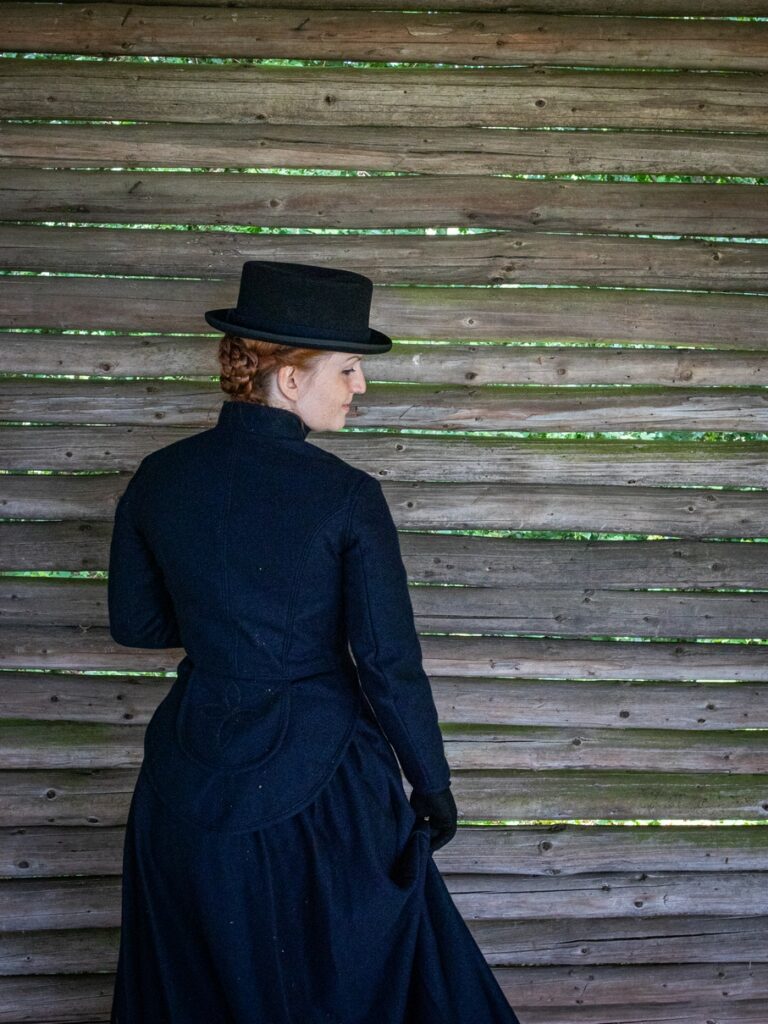 If you like this outfit, please check out the Lady Mary Outfit as well, and take a look at my other riding habits: 18th century and 1860s. Photographed by franke777 (Instagram), thanks!