After my first edwardian dress, this is already the second one inspired by the series Downton Abbey. In this case, you are looking at an early 20th century lady's riding garment.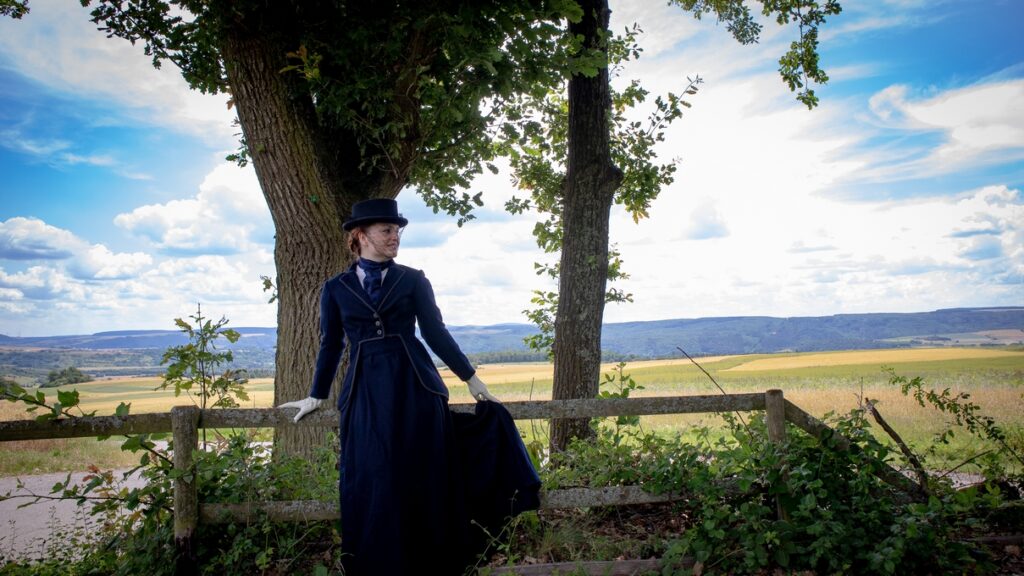 Lady Mary wears several outfits of this type, as well as her sister Sybil, so I combined the elements I liked most with the ones from photographs, fashion plates and extant garments I found in online collections of museums.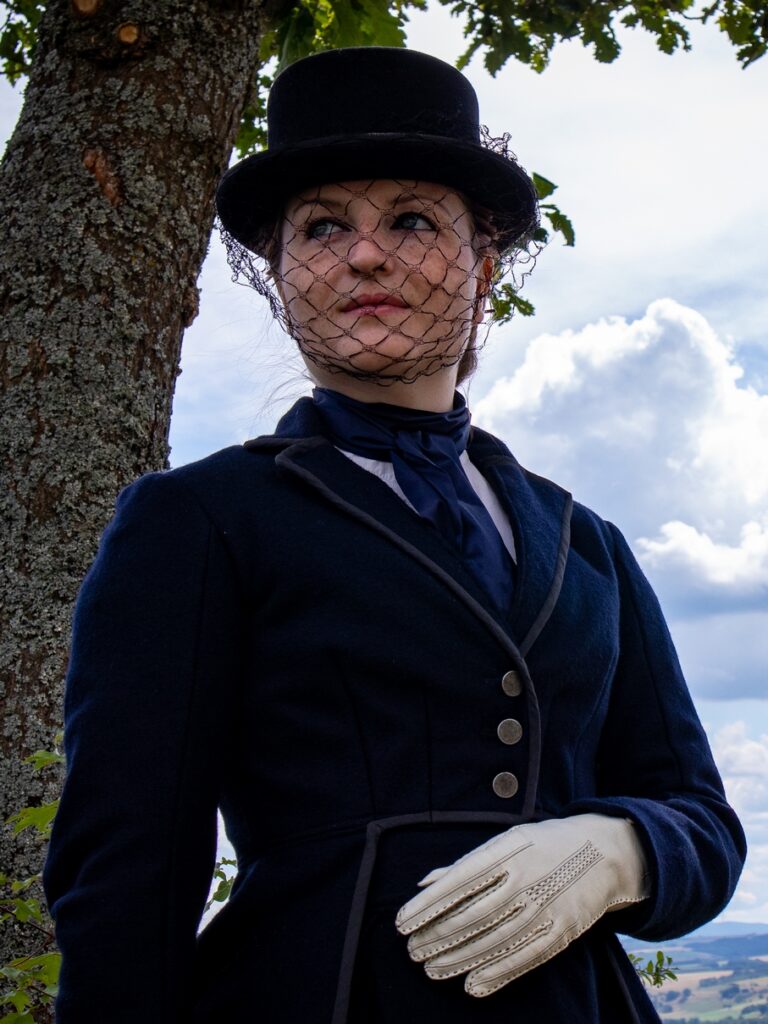 Primarily, the outfit contains a jacket and a skirt in matching fabric. The latter is also used for my 1870s riding habit. A rather high waist is typical for garments of the edwardian era. While the skirt is unlined, but trained, the jacket is lined with cotton.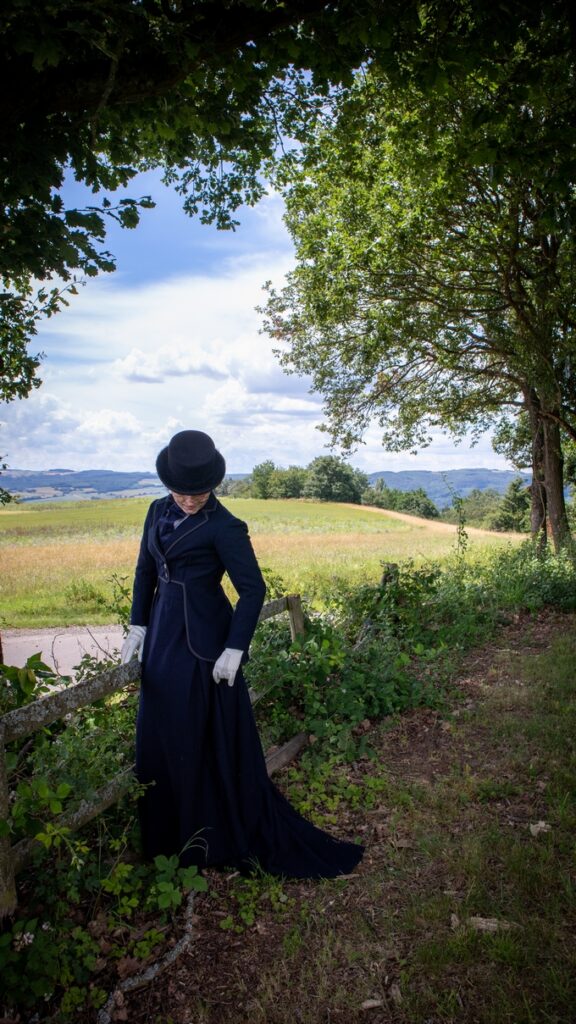 As basic layers, I wear a chemise, edwardian corset, a blouse and a cravat made of silk. In reality, I would also wear trousers. Everything was made by me, as always if not otherwise stated.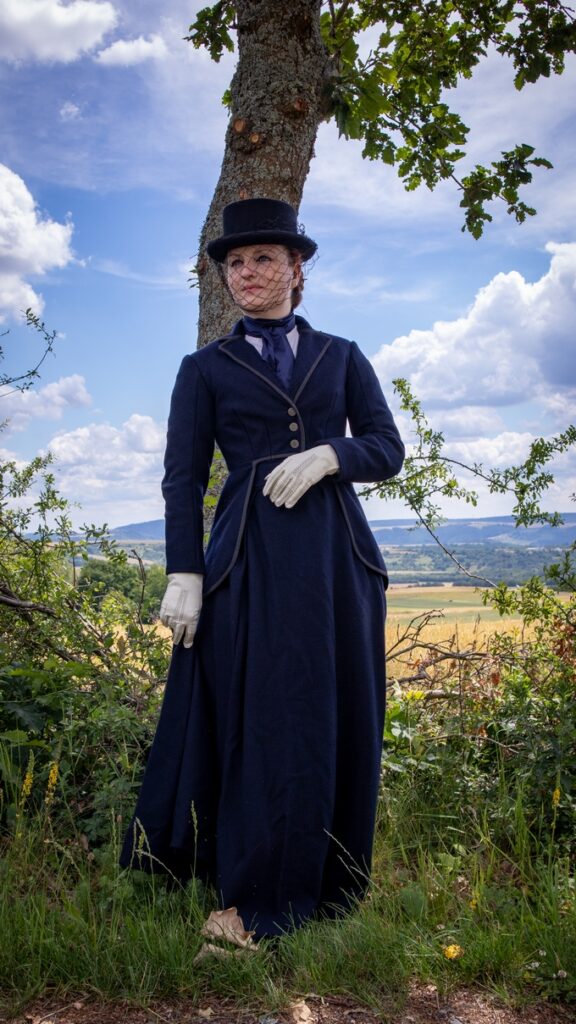 All in all, the outfit is kept very simple. As a consequence, the accessoiries are very important, namely a (dressage) hat, an antique veil and white leather gloves.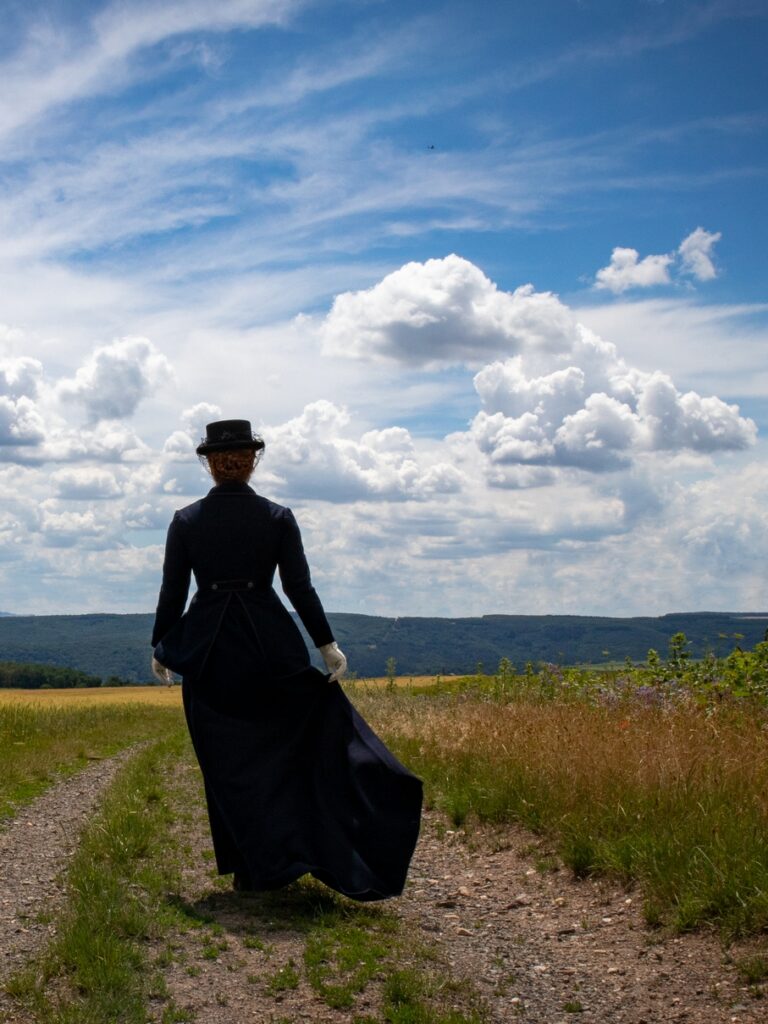 Unfortunately, I could not take photos with a horse, yet. But who knows, maybe someday. Photographer franke777 (Instagram) did a great job, as always, thank you!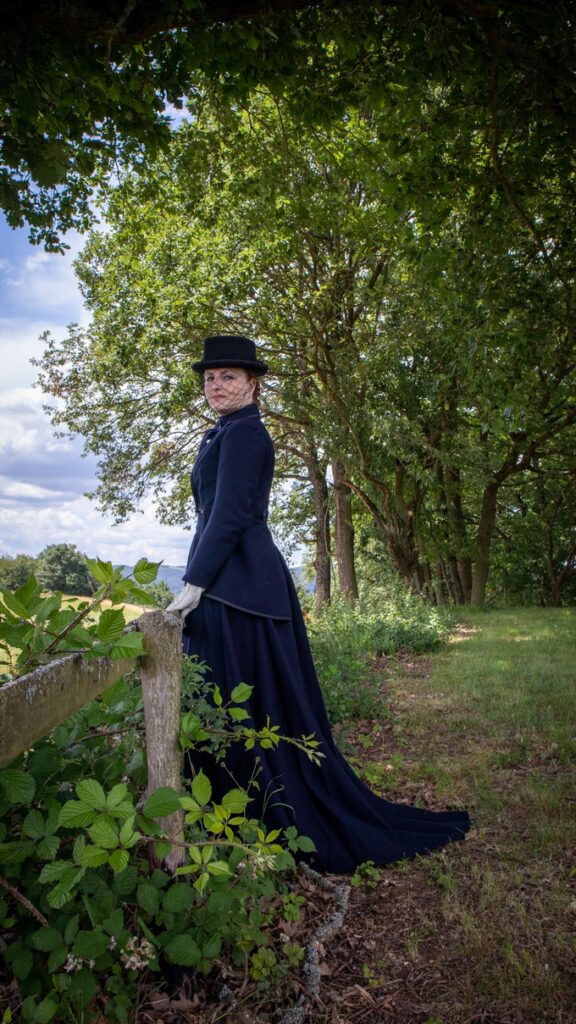 Have a look at my other riding habits as well: 18th century, 1860s, 1870s.